Compass Adds New Board Member
Charles Phillips. Photo credit: Oracle PR Compass, the digital real estate brokerage, has announced that it's added a new board…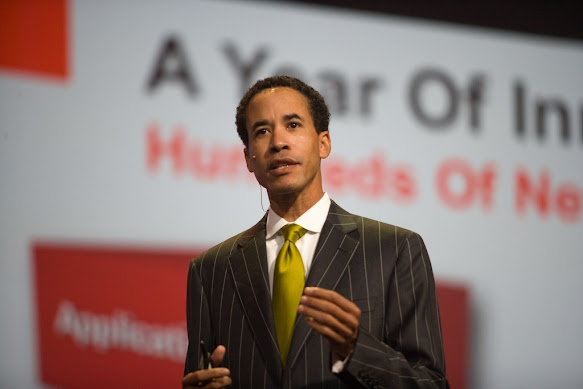 Charles Phillips.
Photo credit: Oracle PR

Compass, the digital real estate brokerage, has announced that it's added a new board member by the name of Charles Phillips, a long-time technology executive that previously served as president of software giant Oracle and chief executive officer of cloud software company Infor. Phillips is the third independent director to have joined Compass' board this year. With his addition, Compass now has six board members, including co-founders Ori Allon and Robert Reffkin, SoftBank partner Justin Wilson, former Bridgewater Associates co-CEO Eileen Murray, business veteran Pamela Thomas-Graham, and now Phillips.
"Phillips has led software companies whose primary purpose is to make other businesses more productive," Ori Allon, co-founder and executive chairman of Compass, said in a press statement. "His depth of leadership experience provides Compass with an authoritative voice as we continue to enhance our platform." Phillips is a long-time technology veteran whose tenure as Oracle's President saw the company triple in market capitalization and acquire dozens of companies. After leaving Oracle, he was appointed as CEO of Infor, a cloud software company, and led the company for nine years and through an acquisition by Koch Industries in a $13 billion deal earlier this year.
Compass is one of the leading online real estate brokerages, backed by $1.6 billion in funding from a slew of investors including notable names like the SoftBank Vision Fund, Fidelity, IVP, Wellington Management, and the Qatar Investment Authority. The company provides tools and services and real estate agents to do business, currently used by over 18,000 real estate agents across the US. Altogether, over $91 billion worth of real estate transactions were facilitated through Compass in 2019 alone.
Compass seems on the route towards an initial public offering (IPO), being already backed by huge funding from a slew of investors and with a $6.4 billion private valuation to match. The New York-based company was founded eight years ago and has grown rapidly since then, more so in a currently booming real estate technology market propped up by record-low mortgage rates that are as a result driving up the demand for homes in the US.