E-Commerce Giant Amazon To Buy Primary Care Provider One Medical For $3.9B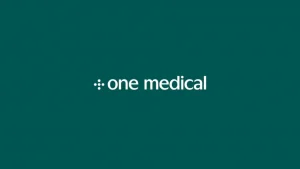 The latest acquisition in the tech industry seems weird. Amazon (NASDAQ: AMZN), the popular e-commerce giant, is buying One Medical (NASDAQ: ONEM), an American primary health care provider. But, remember that Amazon has a lot going for it outside its core online retail business. The company has embarked on several healthcare initiatives with mixed results, including a failed health insurance venture with banking giant J.P. Morgan and Warren Buffett's Berkshire Hathaway.
Amazon is apparently not backing down on its healthcare ambitions, as it has agreed to pay $18 per share for 1Life Healthcare, the parent company of One Medical. The total cash payment comes to $3.5bn. Including One Medical's debt load that Amazon will absorb, the deal's enterprise value adds up to $3.9bn.
What is One Medical?
One Medical is a subscription-based primary health care provider. For $199 a year (on top of insurance payments), you have unrestricted access to the company's health care services, including in-person consultations at over 125 clinics or 24/7 telehealth services. It focuses on primary (day-to-day) care and refers out specialty care cases to equipped hospitals.
Individuals can subscribe to One Medical, but companies often offer subscriptions as an employee perk, which makes up a great deal of One Medical's revenue. For example, as of 2020, Google accounted for 10% of One Medical's net sales through subscription payments for employees. Big enterprise customers of its caliber get discounted rates on the typical annual payment ($199) given their bulk purchases.
In Google's case, One Medical even provides on-site and near-site clinics for the tech giant's employees at select locations.
In 2021, One Medical pulled in $623mn in revenue, compared to $380mn in the preceding year. It also posted a net loss of $255mn in 2021, a big jump from $89mn in the previous year. One Medical hasn't posted a net profit since its public listing in 2020.
Why is Amazon buying One Medical?
Amazon is flush with cash, and buying One Medical is an easier way to get a footing in the primary healthcare sector than building its own service from scratch. It isn't the first time the company is making such a move. In 2018, it bought an online pharmacy named PillPack, the shoulders of which it stood on to launch Amazon Pharmacy in 2020.
Don't be surprised if Amazon starts expanding rapidly in the American primary care sector after completing its One Medical acquisition. Notably, One Medical represents the first major acquisition spearheaded by Andy Jassy, the longtime Amazon executive who took over the CEO role from founder Jeff Bezos in July of last year.
Amazon's cash payment for One Medical represents a 78% premium to the primary care provider's share price preceding the announcement.