Exotec Bags $90 Million Round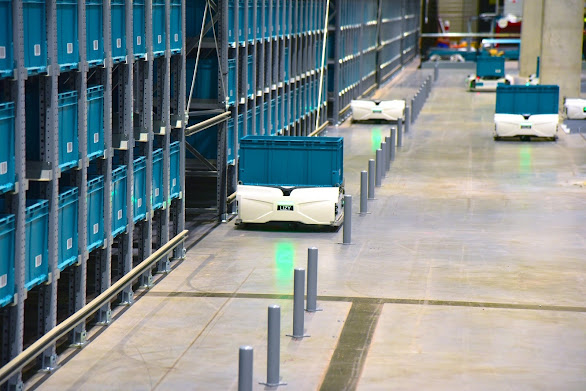 Photo credit: Exotec
Exotec, a French warehouse robotics startup, has announced that it's raised $90 million in a funding round led by venture capital firm 83North, with participation from Dell Technologies Capital, Iris Capital, and Breega. Exotec says it'll use the new funding to fuel its international development, particularly in the US state of Atlanta and the Japanese capital of Tokyo, and with an ultimate ambition to begin churning out as much as 4,000 robots each year by 2021.
Exotec makes warehouse robots used by retailers and e-commerce companies to organize their warehouse fulfillment operations. The company's flagship product is the Skypod warehouse robot that's currently adopted by customers including French retail giant Carrefour and Japan's Fast Retailing, which is one of the biggest retailers in the country. Exotec, which is based out of France, has sought new international clients to boost business and has seemingly succeeded in doing so, with the company stating that its revenue has doubled so far this year. With its new capital, Exotec hopes to expand to serve a wider range of clients across the US, Europe, and Asia.
The $90 million round adds up the total amount of funding raised by Exotec since its inception to over $110 million. Exotec as a company was founded in 2015.