Oracle Chairman Larry Ellison Scores $480M Stock Options Gain
Larry Ellison, the Chairman and Chief Technology Officer of software giant Oracle Corporation (NYSE: ORCL), has sold stock for the…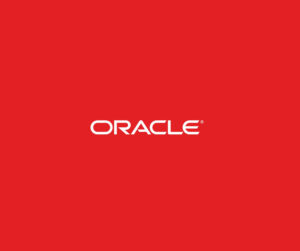 Larry Ellison, the Chairman and Chief Technology Officer of software giant Oracle Corporation (NYSE: ORCL), has sold stock for the first time in two years and scored a big gain, thanks to a previous stock options award.
According to recent SEC filings we analyzed, Ellison exercised options to purchase 5.25 million Oracle shares for $158mn, or $30 each. He then sold those shares on the open markets for $640m, roughly $122 each, pocketing a $482mn gain.
The options Ellison exercised were set to expire on July 1, 2023. It represents one of the highest compensation packages for an American executive this year. After exercising the options, Ellison retains 1.15 billion shares of Oracle worth $136bn at current prices. He controls over 40% of the company's shares, making him the largest individual shareholder by a large margin.
Other Oracle directors and executives recently exercised stock options and scored healthy gains, although nowhere near Ellison's level.
Michael Boskin acquired 90,000 shares for roughly $3.8mn and sold them for $10.6mn, pocketing a $6.8mn gain. Boskin is a Professor of Economics at Stanford University's Hoover Institution and founded Boskin & Co, an economic consulting firm.
Naomi Seligman acquired 6,200 shares for $270k and sold them for $755k, pocketing a $485k gain. Seligman was the former communications director for Eric Garcetti, former mayor of Los Angeles and current U.S. Ambassador to India.
Edward Screven, Oracle's Chief Corporate Architect, acquired 700,000 shares for $21mn and sold them for $87mn, pocketing $66mn.
Oracle's market value has climbed 68% over the past year amid booming cloud revenues fuelled by the artificial intelligence frenzy. Cloud revenue rose 54% year-over-year in the fiscal fourth quarter, and Oracle expects the rapid growth to continue. A rising market value rewards executives and directors, who get most of their compensation in shares and share options.
Ellison is no stranger to massive compensation. As Oracle's Chairman and Chief Technology Officer, he earned roughly $257mn over the past five fiscal years, mostly from stock options, some of which he just cashed out.