Tata Group Eyes BigBasket Stake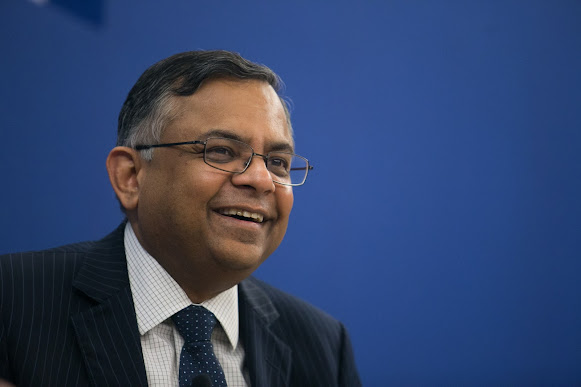 Natarajan Chandrasekaran, Chairman, Tata Group.

Photo credit: World Economic Forum / Ciaran McCrickard, licensed under Creative Commons

Indian conglomerate Tata Group is looking to boost its digital footprint by acquiring a strategic stake in BigBasket, the popular Indian online grocer, according to a report [paywall] by the Financial Times. The Times reports that Tata Group is in discussions to acquire a stake of up to 20% in BigBasket, which has seen a business boost amid the coronavirus pandemic and is expected to double its annual revenues to $1 billion for the year ending March 2021. Such a purchase would mark a tie-up between Tata, an Indian conglomerate whose origins can be traced back to the 19th century, and BigBasket, an e-commerce company founded just nine years ago.
Before now, BigBasket is known to have raised over $700 million in equity and debt financing. The company's backers include the likes of Alibaba, Growth Story, Mirae Investment, and the CDC Group. BigBasket appears to be a "unicorn", that is valued at above $1 billion by its private investors. The company's last known funding round came in April of this year, which was a $60 million bridge round that it secured as it sought to scale its business. 
With a business boost resulting from the coronavirus pandemic, it seems that BigBasket could fetch a substantially higher valuation than its current valuation of $1 billion+ from a Tata investment. The Financial Times reports that BigBasket is profitable, another boon for the company in the case of new fundraising.
BigBasket is one of the biggest online grocers in India but nevertheless faces fierce competition from lots of other similar companies. The company came in early into India's nascent grocery delivery market but still has to battle to maintain its stronghold there.