Apple Seems To Be Acquiring NextVR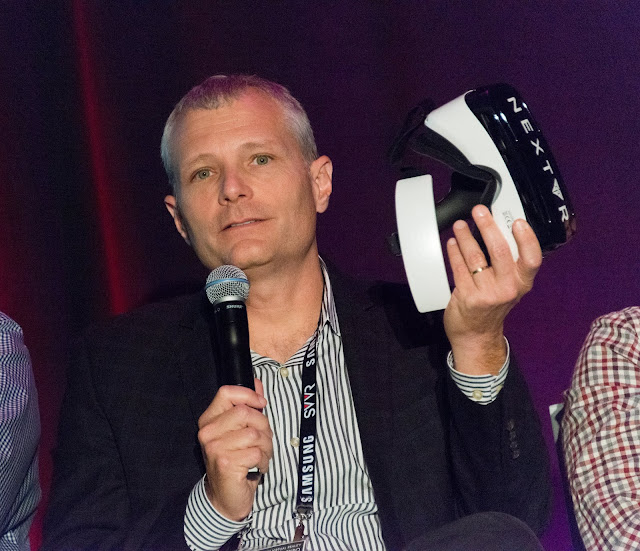 NextVR co-founder and CEO David Cole.
As first reported by news site 9to5Mac, Apple seems to be in the process of acquiring NextVR, a California-based virtual reality (VR) company that offers live-action virtual reality broadcast services. NextVR streams content such as WWE wrestling matches, sports games, music concerts, and comedy shows to its users. Using NextVR, people can watch such content live on a virtual reality headset for stipulated fees.
NextVR was founded in 2009 and has more than a decade of experience in the virtual reality market. Its VR events platform is currently available on headsets made by Oculus, Microsoft, Playstation, HTC, Lenovo, and Samsung. NextVR has raised funding from investors including Comcast Ventures, Time Warner Investments, RSE Ventures, and The Madison Square Garden Company. Formation 8, a now-shuttered venture capital firm, was also an investor in NextVR.
Altogether, NextVR is known to have raised some $116 million in funding. However, 9to5Mac reports Apple is acquiring the company in a deal pegged at around $100 million, notably after struggles that involved failing to secure further funding last year and a subsequent 40% layoff across the company. Apple seems to have a thing for acquiring struggling tech companies that happen to have adept talent and technology, one of such companies being Drive.ai, a self-driving startup it acquired last year. Most of Apple's acquisitions are also kept secret, a profile that very well fits the reported NextVR acquisition scenario.
According to 9to5Mac, Apple is the likely entity behind a shell company formed this year that has been hiring most of the engineers developing NextVR's product. 9to5Mac also reports that Apple and NextVR have begun informing employees who will need to relocate from San Diego to the Cupertino area, where Apple maintains its headquarters.
A major motive behind an Apple acquisition could be NextVR's sizeable intellectual property (IP) portfolio. The VR company currently has more than 36 patents, granted or pending, for the capture, compression, transmission and display of virtual reality content. Such patents could be very useful to Apple, which has been long rumored to be working on its own augmented reality (AR) and virtual reality (VR) headsets.