Crypto: BitGo Sells For $1.2B In Cash, Stock To Galaxy Digital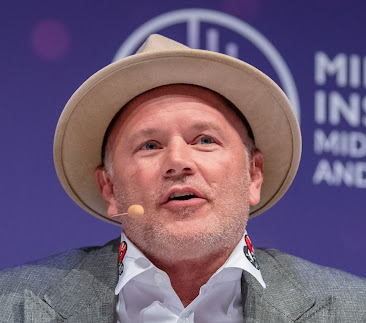 A hot crypto startup is headed for a big exit with a sale to Galaxy Digital, a leading crypto-focused financial services firm. That startup is BitGo, a crypto custodian platform for institutional holders and large investors.
Details:
BitGo has agreed to be bought for a price of $1.2bn by Galaxy Digital, a crypto-focused merchant bank with its shares traded on the public markets. The price will be paid with a mix of $265mn in cash and 33.8mn newly issued units of Galaxy Digital common stock, summing up to $1.2bn based on the firm's closing share price on May 4, 2021.
The deal comes as Galaxy Digital is gearing up for a listing on the US markets this year. Currently, the company trades on the Canadian stock market.
Before now, BitGo reportedly got an acquisition offer of as much as $750mn from PayPal but didn't go through with it. Now with an agreed $1.2bn offer, it doesn't seem like a bad decision.
With BitGo's crypto custodian service, Galaxy Digital is increasing its prowess as a major financial services firm for the cryptocurrency industry. It's noted that it'll add 400 new global clients with its purchase of BitGo.
The acquisition is expected to be closed in Q4′ 21. 
"Joining Galaxy Digital represents an exciting new chapter for our business, as our current clients gain access to a wide set of financial solutions," said BitGo CEO and Founder, Mike Belshe.
Highlights:
Galaxy invests in coins, cryptocurrencies, and the broader blockchain industry on behalf of institutional investors. It also offers banking advice to institutional firms in the cryptocurrency space, akin to a full-service merchant bank but for cryptocurrencies. It's a leader in its field.
With its acquisition of BitGo, Galaxy Digital has embarked on a major reorganization whose completion is conditional to closing its BitGo acquisition. The reorganization includes redomiciling from the Cayman Islands to Delaware in the US and then normalizing its corporate and capital structure to US standards.
BitGo has raised $70mn in venture funding so a $1.2bn exit is an excellent one for its shareholders by usual standards. Notably, Galaxy Digital is one of BitGo's several investors and is now moving to purchase the company outright. 
Photo: Mike Novogratz