Markets: Richard Branson Sells $300M Of Virgin Galactic Stock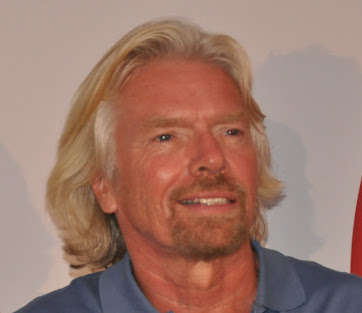 It appears that shortly after a successful trip to the edges of outer space, Virgin Galactic founder Richard Branson is continuing to have more fun on earth by selling shares of his aerospace company. He just converted a large chunk of his shares into cash, possibly to finance his many other ventures or maybe just chill on a boat. 
Branson sold roughly $300mn worth of Virgin Galactic stock from Tuesday, the 10th of August, to Thursday the 12th, a filing with the SEC shows. He sold in 11 successive blocks ranging from $25mn to $34mn each. 
The shares Branson sold represented 4% of Virgin Galactic's market cap and reduced his stake through a firm he controls (Virgin Investments) to 18%. Before now, Branson's last major stock sale was $150mn worth of shares that he offloaded this April and before that a $505mn sale in May 2020.
Branson took Virgin Galactic public through a SPAC merger in 2019, raising needed money to fund its expensive space tourism R&D. The company recently saw major success from its investments with a successful short trip to the edges of outer space on a customized Virgin Galactic spaceplane. Branson rode in that plane along with three other passengers.
Branson and co.
The successful trip proved that Virgin Galactic has a viable business in space tourism, for which the company has collected over $80mn in customer deposits. Most deposits were even collected before the event, making a strong case that more such deposits would pour in as the company has proved the viability of its short space trips.
Shortly after its trip, Virgin Galactic itself sold $500mn in stock to fund its operations. Now, it's Branson, the company's founder, who is personally cashing out. 
Virgin Galactic stock (NYSE: SPCE) fell 3% in pre-market trading on Friday when Richard Branson's sale was notified to the public.