Markets: Microsoft CEO Unloads Half Of Shares For $300M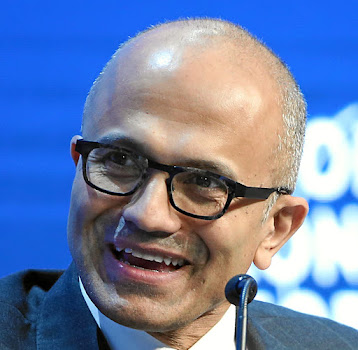 Satya Nadella, the chief executive of tech giant Microsoft (NASDAQ: MSFT), has offloaded a big part of his stake in the company, filings show. He unloaded half of his shares in the company in two days, pocketing nearly $300mn in cash proceeds. 
Nadella made over a dozen trades between 22nd and 23rd November, selling a total of 839,000 shares. They sold for an average price of $342, bringing about $287mn in cash proceeds. 
After the sale, Nadella now owns 831,000 Microsoft shares, worth roughly $270mn at current prices. 
As Microsoft's CEO since 2014, Nadella has been paid handsomely, with shares making up the most significant part of his compensation. Considering Microsoft's 6x stock appreciation since he took over, the shares have him smiling all the way to the bank.
For reference, Nadella's pay package in the past three years was $50mn, $44mn, and $43mn, respectively. 
Over the years, Nadella has continually sold blocks of shares amounting to tens of millions but offloading a few hundred million in a go is a rare act for him. Often, insiders unloading large amounts of shares could rub off the wrong way on shareholders, but with Microsoft's stock at a record high, it's easy to understand. 
Selling shares at a peak price is sensible for highly-paid executives to diversify their investments and lose out on as little as possible. Microsoft has a current market cap of $2.5 trillion, but there's no guarantee it'll remain that high for long.
Microsoft trades at 40x earnings, comparatively well over fellow tech giants like Meta (formerly Facebook) and Apple. Its stock is up 52% year-to-date. 
Some other Microsoft executives have sold significant shares this month. They include President Brad Smith and Executive Vice President Judson Althoff, who each sold $18mn worth of shares in the first week of November. 
Nadella accounts for the most significant part of insider sales at Microsoft, unsurprisingly because he's the highest earner at the tech giant.