Markets: BNPL Firm Affirm Partners With Amazon, Shares Soar
In recent years, there has been a proliferation of 'buy now, pay later (BNPL)' services in online retail, with such…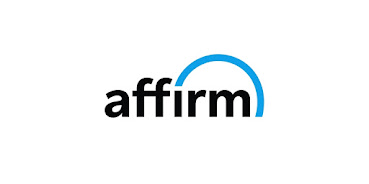 In recent years, there has been a proliferation of 'buy now, pay later (BNPL)' services in online retail, with such services offering relatively easy and cheap loans for people to buy stuff online. Globally, the BNPL revolution is being led by Affirm, a US company; Klarna, a Swedish company; and Afterpay, an Australian company.
In the US, Affirm is the leading BNPL lender. It financed $4.6bn in online purchases in 2020 and expects to finance over $7bn this year. The company held its IPO in January.
Affirm mostly makes money by charging online retailers to use its BNPL service rather than with interest payments from users like traditional lenders. This enables the company to offer interest rates as low as 0% and also not charge late payment fees like traditional lenders.
Now, Affirm has just gotten a good boost to its business by partnering with none other than e-commerce giant Amazon. It was announced on Friday that Affirm would soon be a payment option for Amazon.com customers at checkout, providing a good leap for the company's business on the shoulders of Amazon's giant e-commerce business.
The news of partnering with Amazon was so favorable to Affirm that its stock (NASDAQ: AFRM) rose as much as 48% in after-hours trading on Friday when it was announced. Obviously, investors are very pleased with the news, and expectedly so as Amazon's customer base is a very large one that Affirm could get many more transactions from.
With the partnership, Affirm will become an option for Amazon.com buyers to split their payments into installments, if the cost is at least $50.
It's easy to see why investors are very happy with the news of Affirm's partnership and sent the company's shares soaring. But, it's not all roses for the fact that the partnership wasn't announced as exclusive, meaning that Amazon could court more BNPL lenders rivaling Affirm to integrate with its platform.
Also, teaming up with Affirm could just be a test for Amazon before the company launches its own BNPL service, who knows. It's not like Amazon hasn't been caught doing something like that multiple times.
Amazon adopting Affirm as a BNPL lender gives a respected stamp of approval to the booming lending space as younger customers tend to shy away from traditional credit cards towards BNPL lenders like Affirm. Shortly before now, the most noteworthy stamp of approval was when Square Inc. agreed to buy Afterpay, an Affirm rival, for $29bn in stock. To compare, $29bn is much more than Affirm's current market cap of $18bn.
In all, partnering with Amazon whether exclusive or permanent or not is a good bump to Affirm's business and the market sentiment shows that. On its own, Affirm is growing very well; it reported nearly 12,000 active online retailers using its BNPL platform at March ending, more than double year-over-year.