Deal: Verizon Sells Yahoo And AOL To PE Firm For $5B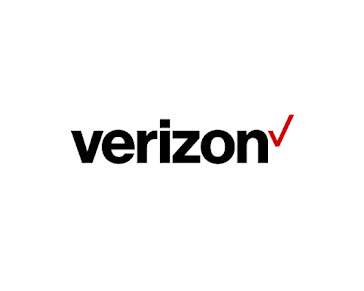 Telecoms giant Verizon has found a buyer for its Verizon Media Unit which includes veteran internet properties like Yahoo and AOL, and that buyer is a major private equity firm.
To note, though Yahoo and AOL have long faded from their glory days, they aren't exactly dead properties but ones still with a great deal of users bringing in a few billion in revenue annually.
Details:
Verizon has struck a deal to sell 90% of Verizon Media to private equity firm Apollo which will pay $5 billion for it, while Verizon retains a 10% minority stake in the business. The deal takes off many internet properties off Verizon's hands, including bigger ones like Yahoo and smaller ones like technology news site TechCrunch operating under the AOL umbrella.
Though it's selling for a seemingly huge price of $5 billion, Verizon paid a combined $9 billion to buy the web properties making up its Verizon Media unit so it doesn't come out on top financially from the sale. Verizon paid $4.4bn to buy AOL in 2015 and $4.5bn to buy Yahoo in 2017.
The Yahoo and AOL acquisitions by Verizon were intended to give the company a strong advertising business from a network of media properties but the ensuing years showed that those intentions were futile. Revenue from Verizon Media didn't grow much over the years and thus didn't bring much returns for the huge sums Verizon had invested in assembling the division.
With its sale to Apollo, it appears that Verizon has admitted defeat in the media sector to focus on its telecoms and networking business. As it's parting with Verizon Media, the media division will remain led by CEO Guru Gowrappan as a portfolio company of Apollo.
Apollo is paying $5 billion for a majority stake in a business that brought in $7 billion in revenue last year. As should be expected from a private equity firm, Apollo will try its hands in many things to extract more value from the company to turn a profit for its $5bn investment.
"We are big believers in the growth prospects of Yahoo and the macro tailwinds driving growth in digital media, advertising technology and consumer internet platforms," said David Sambur, Senior Partner and Co-Head of Private Equity at Apollo.
Verizon Media will be renamed 'Yahoo' after Apollo completes its takeover.
Our take: Now with Verizon Media off its hands, Verizon will afford more focus on growth from its telecoms and networking businesses, it appears, and the company has highlighted one key area for growth which is 5G technology.
Focusing on its stronger telecoms business would be better for Verizon rather than have it compete fruitlessly with the likes of Google and Facebook.