AT&T Sells DirecTV Stake To Private Equity Firm TPG
AT&T, the American telecoms giant and parent company of mass media giant WarnerMedia, has reached a deal to sell a…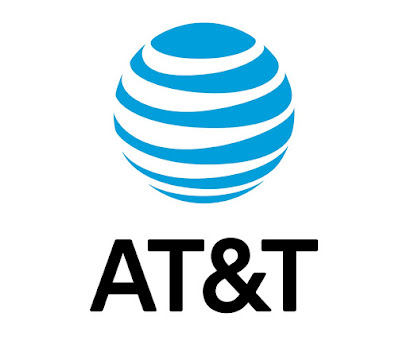 AT&T, the American telecoms giant and parent company of mass media giant WarnerMedia, has reached a deal to sell a stake in one of its most notable properties, satellite broadcaster DirecTV, to private equity firm TPG. AT&T and TPG have agreed to a business deal that'll see both parties establish a new company to control AT&T's U.S. video business unit consisting of the DirecTV, AT&T TV, and U-verse video services.
AT&T will hold a 70% stake while TPG gets the remaining 30% stake in the new company to be formed as DirecTV's parent. The deal agreed between both companies values DirecTV's new parent at $16.25 billion.
Notably, AT&T is taking a big loss from its DirecTV deal with TPG given that it paid $48.5 billion excluding debt for the broadband satellite provider in 2014. Now with a deal valuing the business at $16.25 billion, it's apparent that AT&T is taking a big loss from its DirecTV business in what's a testament to the decline of broadband satellite services amid the rise of digitally distributed video.
"We certainly didn't expect this outcome when we closed the DirecTV acquisition in 2015," AT&T CEO John Stankey said on a conference call on Thursday, while noting that the deal with TPG is in the best interest of AT&T's shareholders.
Under the terms of their deal, TPG will pay $1.8 billion in cash to buy 30% of common share units in DirecTV's newly formed parent, leaving AT&T to hold the remaining 70%.
AT&T has structured its DirecTV deal in such a way that it'll receive $7.6 billion in cash and transfer $200 million of DirectTV debt to the new entity jointly owned with TPG that'll be DirecTV's parent, New DirecTV. The $7.6 billion consists of the $1.8 billion in cash to be paid by TPG and then a $5.8 billion payment that AT&T will extract from New DirecTV out of a $6.2 billion debt facility that banks have committed to provide for New DirecTV.
Also, $200 million of current DirecTV debt will be taken out of AT&T's direct hands and assumed by the new parent firm New DirecTV, making AT&T's net payment from its DirecTV restructuring amount to $7.8 billion, an amount that may seem high but is nothing compared to what AT&T is writing off by buying a company for $48.5 billion in 2014 and selling it in a $16.25 billion deal seven years later, roughly one-third of what it paid for the company.
With the $7.6 billion in cash that AT&T will net from its DirecTV deal, the company says that'll it use it to reduce its heavy debt load which stood at $157 billion as of the end of December 2020.
Following the close of AT&T and TPG's deal, DirecTV's new parent firm will be led by an executive named Bill Morrow who is expectedly taking the position given his current role as CEO of AT&T's U.S. video unit.
Still having a direct relationship with AT&T, the current employees of AT&T's US video unit which mostly consists of DirecTV will transition to become employees of New DirecTV upon the close of the deal. Also, existing DirecTV customers under AT&T will become customers of New DirecTV and get to keep their paid-for wireless or broadband services as usual.