German Shoe Maker Birkenstock Sells To Private Equity Firm L Catterton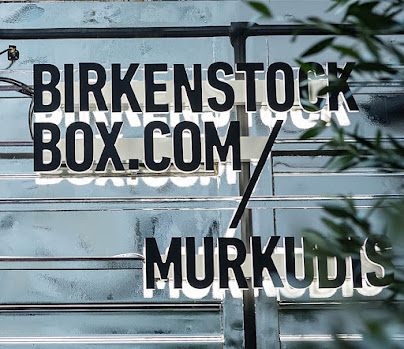 The American-French private equity firm L Catterton is back with yet another big deal in the fashion industry after leading a $115 million investment round for Rihanna's Savage X Fenty brand just a few weeks ago. The firm has just announced an agreement to buy a majority stake in Birkenstock, a well-known German shoemaker that was founded 25 decades ago.
L Catterton is buying a majority stake in Birkenstock along with some affiliates including Financière Agache which is the family holding company of LVMH boss and European fashion titan Bernard Arnault. Arnault is a major investor in L Catterton whose company LVMH and personal holding company Groupe Arnault hold a collective 40% stake in the private equity firm so it's no surprise that he's chipping into the Birkenstock deal.
The price that L Catterton is paying for a majority stake in Birkenstock isn't formally disclosed, but a report from Reuters citing sources familiar with the deal says it values Birkenstock at around 4 billion euros ($4.85 billion). Birkenstock is a company that pulled in 721.5 million euros ($871 million) in revenue from selling shoes in 2019 alone so a 4 billion euro valuation for the company sounds like a reasonable deal as to revenue multiples.
L Catterton is buying a 25-decade-old company that has been controlled by its founding family throughout its history and will now be taking that business off family control and assumedly seeking to grow it with hopes of exiting it for a higher price in future time as private equity firms usually do.
After L Catterton closes its deal of buying a majority stake in Birkenstock, the company's current owners Christian and Alex Birkenstock will still retain minority stakes after raking in big cash from selling a majority  (>50%) stake. It's not disclosed the exact stake percentage that L Catterton is buying in Birkenstock though it's definitely over 50%.
Birkenstock is a German maker of sandals that are popular around the globe and will continue its business of making sandals under the control of L Catterton.
Currently run by the sixth-generation of its founding family, Birkenstock has more than 4,300 employees worldwide.
The famous law firm Kirkland & Ellis served as the legal adviser for Birkenstock's sale to L Catterton.
Photo credit: Birkenstock