Earnings: Covid Vaccines Deliver Big Sales, Profit For Moderna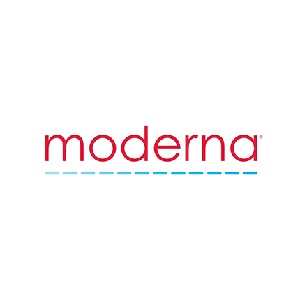 Moderna was among the few biotech companies that saved the day with the development of an emergency-authorized vaccine to tackle the Covid-19 pandemic. It was a breakthrough for the company, which was before then a cancer-fighting moonshot with minimal revenues and no working product.
Being a publicly-traded company, Moderna is mandated to release quarterly earnings reports to the public and it has done so this time around, releasing its financial results for the first quarter of this year 2021.
Moderna's latest earnings report shows that of a company that saw big success from its Covid vaccines, as it reported record revenue and its first-ever net profit as a public company.
By the numbers:
Moderna made $1.9bn in revenue in Q1′ 21, compared to a paltry $8mn for the same quarter in 2020. The revenue came wholly from Covid vaccine sales in the US and foreign markets.
Moderna reported a huge net income of $1.2bn in the quarter, compared to a net loss of $124mn for the same period in 2020. Obviously, the Covid pandemic favored the company unprecedently.
Moderna recognized sales of 102 million doses of its vaccine in Q1. Furthermore, the company has increased its supply forecast now to between 800 million and 1 billion doses this year, implying even bigger revenues for the company on the way.
Precisely, Moderna has $19.2bn worth of advance purchase agreements for its Covid vaccine with its global customers.
Highlights:
Moderna made a great name for itself as one of the few companies to produce a Covid vaccine. After that, the company didn't even waste time to try to replicate the relatively new mRNA technology that worked for its Covid vaccine on other ailments, as it launched new vaccine programs for the HIV, Zika, and Nipah viruses as well as the flu last year.
Before developing a Covid vaccine, Moderna already had ambitious plans to develop a cancer vaccine and is continuing its work in that area. It's on Phase 2 trials in that arena.
With the large profits gotten from Covid vaccine sales as well as money it raised on the public markets, Moderna reported having $8.2bn in cash, cash equivalents and investments as of March 31, 2021, ample money to finance its expensive vaccine development programs for other ailments.
With the relatively new mRNA technology, Moderna has high hopes that it'll develop working vaccines for other viruses including 

HIV, Zika, and Nipah, and also the flu. 
Moderna has a current market value of over $64bn. The company's shares have slid down sharply along with other Covid vaccine makers this week following a US government statement of supporting waiving intellectual property protections for manufacturers of Covid-19 vaccines.
Our take: By the looks of things, Moderna is a super-successful company still with very high ambitions. Think of it as the "SpaceX" of the biotech industry. We suggest very positive sentiment towards this company as regard investing.