Earnings: Pfizer Rakes In Cash From COVID Vaccine
Pfizer, one of the few pharmaceutical companies worldwide to produce an approved Covid-19 vaccine, has unveiled its earnings report for…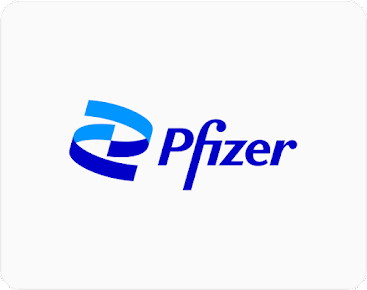 Pfizer, one of the few pharmaceutical companies worldwide to produce an approved Covid-19 vaccine, has unveiled its earnings report for the first quarter of this year. As usual, the report provides a solid peek into the company's financials and with very noteworthy nuggets this time around.
One key nugget from Pfizer's earnings report is that the company brought in $3.5bn in revenue from its Covid-19 vaccine in Q1′ 21. It made up nearly a fourth of the company's total $14.6bn revenue for the period.
The Covid vaccine was the biggest single source of revenue for Pfizer in the quarter. It's definitely a good time for the company in that regard, as it elected to keep the profit from the sale of its vaccines unlike some of its competitors which volunteered to waive off any profit-seeking from their vaccines.
Unlike some of its competitors also, Pfizer didn't take money from the US government to fund the development of its vaccine under the Trump administration's Operation Warp Speed program.
Though Pfizer didn't give a specific breakdown of the profit from its Covid vaccine, the company had last year predicted that its profit margins on its vaccine would be in the high 20% range and has kept to that prediction since. With that, we'll be talking at least $700mn in profits from its Covid vaccine, not a bad one for its bottom line.



In its earnings statement, Pfizer announced that it has shipped 430 million doses of the vaccine to 91 countries and territories globally. A great deal of the company's vaccines appears to have gone to higher-income and developed countries as concerns have been raised over low-income countries getting the short end of global Covid vaccinations.
According to the World Health Organization (WHO), richer countries have received over 87% of the 700 million+ vaccine doses administered worldwide and low-income countries a paltry 0.2%. It's important to note that Pfizer produced the majority of the Covid vaccines administered worldwide.
Still, Pfizer was one of the few companies to manufacture a Covid-19 vaccine at scale to save lives and has been commended for its efforts. The company had a crucial partnership with a German biotech company named BioNTech which developed the vaccine while Pfizer handled the process of manufacturing it at scale.
Overall, Pfizer brought in $14.6bn in revenue and net income of $4.9bn in Q1′ 21. Both revenue and net income were up 45% year-over-year.
Save for its Covid vaccine, Pfizer also pulled in major sales from other medications including its Pneumonia vaccine Prevnar and cancer drug Ibrance.