EVs: Another Short-Seller VS Another Sloppy Startup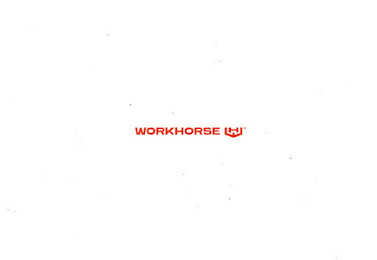 You may have seen this script play out before; a short-seller accuses an electric car startup of fraud, usually a publicly-traded startup that hasn't yet delivered much or if any functional production vehicles. 
As of recent, it first happened with Nikola and then Lordstown Motors, two companies that went public by merging with SPACs. These two companies actually turned out to have many issues of misstatements and overtly ambitious projections that didn't materialize, proving the same short-seller (Hindenburg Research) that went after both of them right.
Now, this script is playing out again with a short-seller accusing another electric car startup of fraud. The short-seller is Fuzzy Panda Research, a quite obscure firm, and the startup is Workhorse Group (NASDAQ: WKHS), which was actually founded by the same person who founded Lordstown; Steve Burns. 
Noteworthy is that in cases like this, a short-seller stands to profit if the stock price of the accused falls so there's always a vested interest.
Fuzzy Panda, the short-seller, is accusing Workhorse of lying to its investors to the point of faking preorder and sales numbers and then not disclosing an ongoing investigation from the US SEC into its business, an investigation that was discovered after the agency denied a Freedom of Information Act request citing an "active and ongoing" probe as a reason.
Credit: Fuzzy Panda
Among many claims, Fuzzy Panda claimed that Workhorse booked bogus orders from undisclosed affiliated corporate entities, as in orders that were non-binding, in order to provide the look of a healthy sales funnel that wasn't actually so. It claimed some of the orders were from customers whose physical headquarters did not exist.
It isn't only Workhorse's financials that were attacked, the short-seller also poked at its technical capabilities with allegations that some of its electric vans provided to customers like IKEA are faulty and breaking down.
Basically, it reads like the same script again as it played with Nikola and Lordstown; accusations of fraud and lies. This time, it's noteworthy that the accused, Workhorse, has a close relationship to a previously accused company, Lordstown, as the latter was spun off from the former.
In fact, Workhorse has a sizeable stake in Lordstown Motors and has received $80mn so far from selling shares in the company. Sharing many similarities revolving around the same founder, the core difference is that Workhorse is working on electric vans for cargo delivery and Lordstown on electric pickup trucks for consumers, but both companies are facing headwinds with production. 
As it is, the current market climate for electric vehicles is very hot, such that EV companies have been driven to record high valuations, with Tesla leading the way. But, this hot market climate appears to have attracted some startups with weak prospects or high ambitions that haven't near materialized but are still looking to get a pie of the cash anyways.
Take, for example, Lordstown and Nikola have had sloppy operations but nevertheless raised about $700mn each from their respective SPAC mergers. Now, Nikola's founder Trevor Milton is facing criminal fraud charges and Lordstown is facing a cash crunch and formal probes from both the US Justice Department and SEC.
In a market climate much driven by hype, it appears that the world of EVs has a major problem of "fake it till you make it". While EVs at this time definitely represent the future, one should be careful to carry out critical research before investing in companies in the space.