FedEx Unveils Self-Driving Delivery Robot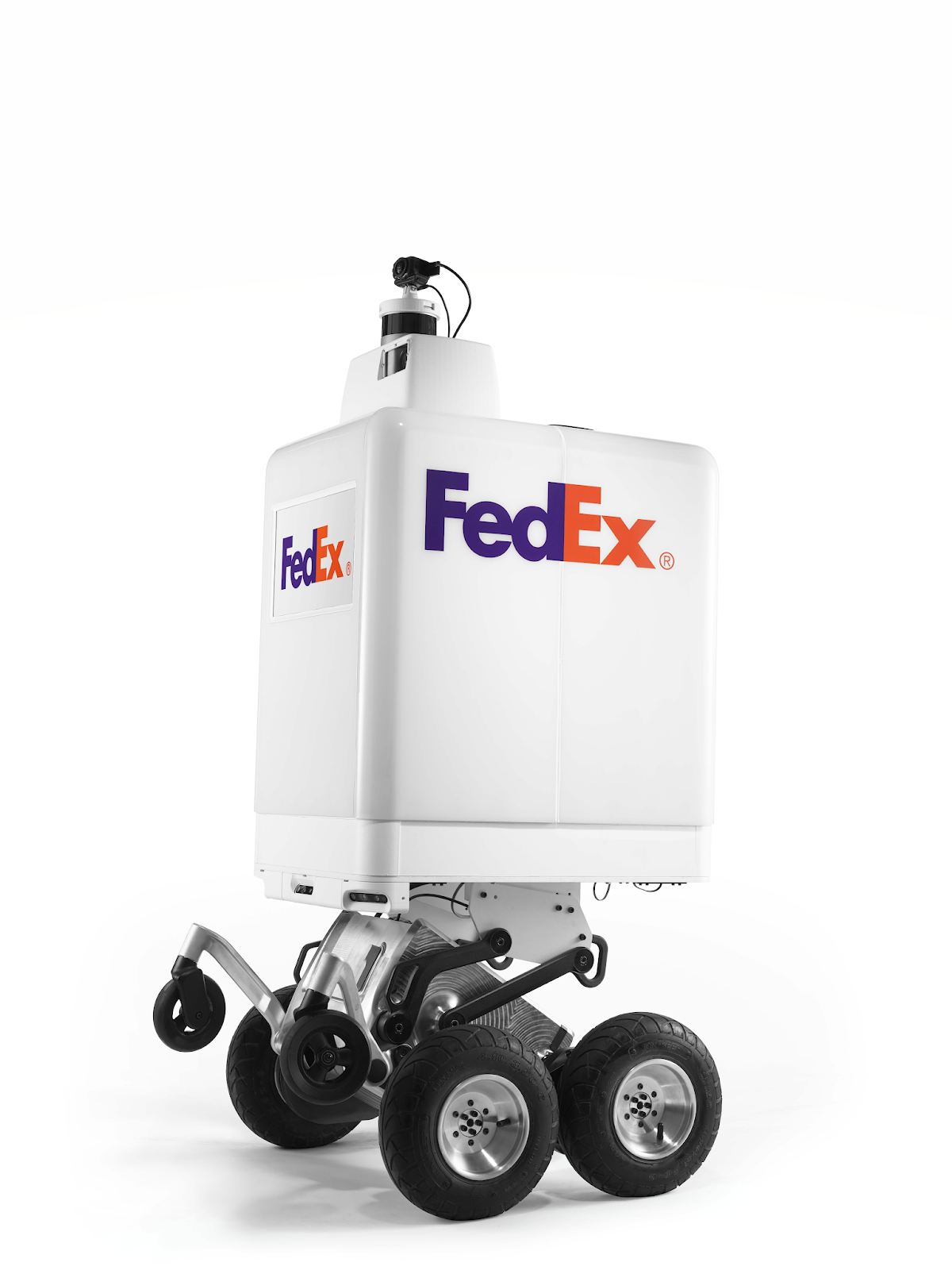 FedEx SameDay Bot

Following the likes of Postmates and Amazon, FedEx has unveiled its own autonomous delivery robot – the FedEx SameDay Bot, one the company says is designed to help retailers make same day and last-mile deliveries. The courier delivery giant has partnered with companies like Lowe's, Pizza Hut, Target, Walgreens, AutoZone and Walmart for autonomous deliveries via the new robot.
The FedEx SameDay Bot was developed in collaboration with DEKA Development & Research, a firm led by Dean Kamen, an engineer popularly known for his invention of the Segway and the iBot electric wheelchair.
"The bot has unique capabilities that make it unlike other autonomous vehicles," Kamen said in a press statement. "We built upon the power base of the iBot, an advanced, FDA-approved, mobility device for the disabled population with more than 10 million hours of reliable, real-world operation. By leveraging this base in an additional application, we hope that the iBot will become even more accessible to those who need it for their own mobility."
FedEx plans to begin testing the delivery robot this summer in select markets, including the city of Memphis, Tennessee. Initial tests will involve deliveries between select FedEx office locations. The company says the delivery bot will complement its current same day delivery service.