FTX Founder Sam Bankman-Fried Indicted For Bribing Chinese Officials
Sam Bankman-Fried "SBF" is arguably the most infamous person in the crypto sector. He founded FTX, a once high-flying crypto…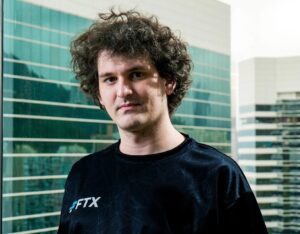 Sam Bankman-Fried "SBF" is arguably the most infamous person in the crypto sector. He founded FTX, a once high-flying crypto exchange that collapsed last year due to apparent fraud and theft of user funds.
Bankman-Fried was indicted in December 2022 for fraud and extradited from the Bahamas to the United States. He appeared in court and was released on a $250mn bond pending trial. Three other executives at FTX were indicted for various fraud charges, and they've all pled guilty and agreed to cooperate with federal prosecutors. SBF, the alleged kingpin, is still holding out.
In February 2023, SBF was hit with four additional criminal counts, taking the total to twelve. The charges were for conspiracy to commit bank fraud, conspiracy to operate an unlicensed money-transmitting business, conspiracy to commit money laundering, and conspiracy to make unlawful political contributions and defraud the Federal Election Commission (FEC).
 On Tuesday, prosecutors unveiled a 13th charge against SBF for allegedly bribing "one or more" Chinese government officials with at least $40mn.
Prosecutors allege that SBF transferred around $40mn worth of cryptocurrencies from the main account of Alameda Research, his trading firm, to private cryptocurrency wallets for the benefit of unnamed government officials. The bribe was allegedly paid in return for releasing over $1bn of Alameda's cryptocurrency assets frozen by Chinese authorities as part of an investigation into an affiliated trading firm.
SBF was formally charged with conspiracy to violate the anti-bribery provisions of the Foreign Corrupt Practices Act. A letter addressed to the federal judge in charge of the case indicates that a grand jury returned the indictment on Monday, the 27th of March.
As customary, SBF will appear in court to be arraigned on the new charge and plead guilty or not guilty.
What's the Case Outlook?
The case against Sam Bankman-Fried seems tight, especially with three of his former proteges having pled guilty and agreed to cooperate with prosecutors, which could include a court testimony against their former boss.
Bankman-Fried is accused of overseeing a scheme that defrauded FTX customers and investors of billions of dollars. FTX filed for bankruptcy in November 2022 and was placed under the stewardship of John J. Ray III, a bankruptcy turnaround expert who famously helped sift through the ruins of Enron, the biggest corporate fraud of the 21st Century when considering shareholder and creditor losses.
A recent press statement released by FTX provided insight into how Bankman-Fried and his clique of executives siphoned $3.2bn via payments and loans, with Bankman-Fried taking the largest share:
$2.2 billion to Sam Bankman-Fried
$587 million to Nishad Singh
$246 million to Gary Wang
$87 million to Ryan Salame
$25 million to Sam Trabucco
$6 million to Caroline Ellison
Trabucco and Salame have not been charged with any wrongdoing at this point. Singh, Wang, and Ellison have pled guilty to various crimes and Bankman-Fried has pled not guilty to all his charges so far.
Bankman-Fried is also facing fraud lawsuits from the U.S. Securities and Exchange Commission (SEC) and Commodity Futures Trading Commission (CFTC).