German Grocery Startup Flink Raises $750M, Valued At $2.9B
Flink, a German instant grocery delivery startup, has raised its second big funding round this year. It's closed a $750mn…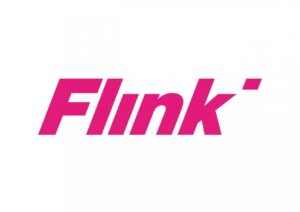 Flink, a German instant grocery delivery startup, has raised its second big funding round this year. It's closed a $750mn Series B round led by DoorDash, the US-based delivery giant. The round values Flink at $2.85bn, compared to less than $1bn when it raised funding this June.
DoorDash is venturing into Europe with a combo of investments and acquisitions after gaining significant market share in America. Last month, it agreed to buy Finnish delivery startup Wolt for $8.1bn and now has confirmed being the lead investor in Flink's $750mn round. The company is obviously ready to spend big to compete in Europe.
Flink offers instant grocery deliveries in four European countries; Germany, Austria, France, and the Netherlands. Founded last year, it's among the new cohort of delivery apps in Europe promising to deliver fresh groceries to customers within minutes.
Other startups in Flink's cohort include Getir, Gorillas, and Wolt (which DoorDash has bought). The common theme between them is big funding to the tune of billions of dollars. So far, Getir has raised $1bn; Gorillas has raised $1.3bn; Wolt raised $800mn before its sale to DoorDash; Flink has raised $1.1bn including this round.
Flink's grocery service is built around so-called "dark stores", retail centres that cater exclusively to online outlets. Flink runs its own collection of dark stores around cities where it delivers groceries and food items to customers, locating them strategically to enable fast deliveries.  The company's target base is urban dwellers with disposable cash to pay for groceries delivered conveniently.
At this point, Flink and its rivals are in a rat race, battling to win in a notoriously difficult market.  The grocery market itself is tough and instant delivery makes it tougher. Most grocery startups are bleeding cash, hence raising heaps of funding to stay afloat.
The VCs pouring money into these grocery delivery companies expect that they'll be able to implement price changes and make profits when they grow to a certain point. If or when they'll reach that point is uncertain, given that the likes of DoorDash, Uber, and Instacart in the US are still bleeding cash even at their mature stages.
Save for DoorDash, another notable participant in Flink's Series B round was Mubadala Capital, a wealth fund of the government of Abu Dhabi. The other participants weren't named.