Fast Food Chain Jack in the Box Buys Rival Del Taco In $575M Deal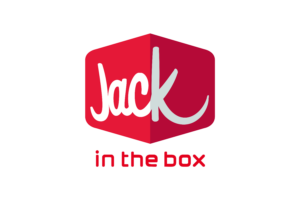 There's a new big deal in America's giant fast-food industry. Jack in the Box (NASDAQ: JACK), the West Coast fast-food chain, is buying Del Taco (NASDAQ: TACO), a rival chain specializing in American-style Mexican cuisine. Jack in the Box will pay $455mn in cash to buy all outstanding Del Taco shares and assume the rival chain's $120mn debt load, totaling $575mn.
The acquisition is a strategic play to prop up Jack in the Box's fast-food business. Del Taco will add roughly 600 restaurants to Jack in the Box's 2,200 outlets scattered across America and $500mn in annual sales to Jack in the Box's $1bn yearly sales. Such a business boost justifies Jack in the Box expensing nearly 30% of its market capitalization on an acquisition.
The acquisition is also the latest example of the consolidation wave in the restaurant industry. It was barely three weeks ago when Restaurant Brands International (NYSE: QSR), the parent firm of Burger King, Tim Hortons, and Popeye's, bought Firehouse Subs for $1bn in cash. BurgerFi (Nasdaq: BFI) agreed to buy Anthony's Coal Fired Pizza & Wings for $161mn.
Large scale is desirable in the fast-food industry, where there's tough competition and relatively low-profit margins. Large-scale fast-food chains are easier to run for profits, but not necessarily for customer satisfaction. It's no surprise that Jack in the Box took the acquisition route to scale its large operations even further.
Del Taco's shareholders reacted very positively to the acquisition, expected when the offer was a 66% premium to the company's market capitalization. On the other hand, investors didn't favor Jack in the Box, whose stock fell 4% on Monday.
"This is a natural combination of two like-minded, challenger brands with outstanding growth opportunities. Together, Jack in the Box and Del Taco will benefit from a stronger financial model, gaining greater scale to invest in digital and technology capabilities, and unit growth for both brands," Jack in the Box's CEO, Darin Harris, said in a statement.
The deal is expected to close in the first quarter of 2022.