Deal: Delivery Hero Buys 5% Stake In Rival Deliveroo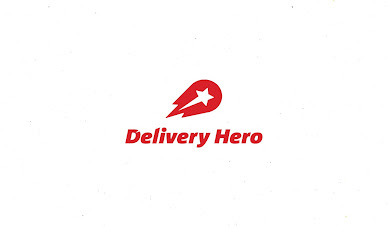 Delivery Hero, the German food delivery giant, appears to have a monetary interest in one of its main European delivery rivals; Deliveroo. Filings show that the German company has purchased a stake of 5.09% in its UK-based counterpart, a stake worth about £342mn ($474mn) at current prices.
The monetary interest of Delivery Hero in Deliveroo drew positive sentiment from the latter's investors, such that Deliveroo shares rose as much as 10% on Monday when the purchase was notified to the public.
Delivery Hero isn't new to building valuable stakes in other delivery counterparts of its kind. It also has shareholdings in Europe's largest food delivery firm, Just Eat Takeaway.com, as well as startups Glovo (Spain) and Rappi (Latin America). 
Building stakes in other counterparts are common ways that companies secure strategic partnerships or even future acquisitions. For Deliveroo, it's unclear what Delivery Hero's intention is, but it screams of importance when the company dropped a few hundred million pounds to build that stake.
Delivery Hero and Deliveroo compete in several markets in Europe, but not in the UK which is Deliveroo's largest market. The former previously operated in the UK but sold its operations there to another company, Just Eat, in 2016. Just Eat later merged with another rival, Takeaway.com, to form Just Eat Takeaway.com, Europe's largest food delivery company.
Deliveroo held an IPO and became a public company just this April. Its debut wasn't delightful, as it fell to a point such that it marked the "worst IPO in London's history". The company's shares slipped 26% on its day of debut and wiped almost £2bn of shareholder value.
Now, Deliveroo (LON: ROO) trades at 370 pence, compared to 331 pence at its debut. It has a market cap of £6.7bn ($9.3bn).
Just like Deliveroo, Delivery Hero is also publicly-traded, on the German securities market (ETR:DHER). It has a current market cap of 32.3 billion euros ($37.8bn), with Prosus (Naspers subsidiary) as its largest shareholder with a 25% stake. For Deliveroo, its biggest shareholder is e-commerce giant Amazon with a 16% stake.