Tobacco Giant Philip Morris Lifts Bid For Asthma Drugmaker Vectura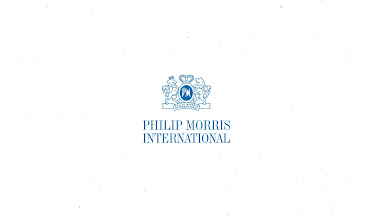 In what definitely looks like a weird twist of events, the world's largest maker of tobacco products is vying to purchase a company that makes drugs tackling asthma. The tobacco giant is Philip Morris International and the asthma drugmaker is UK-based Vectura.
Philip Morris has raised its cash bid to buy Vectura after its previous bid was topped by Carlyle Group, a US-based private equity firm. It's offering 165 pence per Vectura share, summing up to £1.02bn ($1.4bn).
Philip Morris and Carlyle Group have been battling to nab Vectura, with several bids against each other. Carlyle was the first (in May) to submit a bid of 136 pence per share, then got topped by Philip Morris' offer of 150 pence in July. Then, Carlyle countered with a 155 pence offer this month and got topped by a 165 pence offer from Philip Morris barely 2 days later.
To settle the battle, the UK's Takeover Panel said the deal could enter a head-to-head auction if Philip Morris and Carlyle don't make final bids by Tuesday, the 10th of August. Such auction procedure is rare among the UK's takeover deals. 
Philip Morris International is the world's leading producer of cigarette and tobacco products, with $76bn in sales in 2020. On the other hand, Vectura is a major maker of inhaled drugs targeting asthma and other respiratory diseases, with $245mn in 2020 sales.
Philip Morris is on an unlikely mission to remake its image under the leadership of CEO Jacek Olczak. The company says it's betting its future on "smoke-free products that are a better choice than cigarette smoking", surely after selling a whole lot of cigarettes.
Ironically, cigarette and tobacco products are accepted as a leading cause of respiratory diseases, so it seems uncanny that Philip Morris is betting its future on the cures to problems that it largely helped create.
That it's outbid Carlyle two times shows that Philip Morris is really interested in buying Vectura. In its pitch, the company said that buying Vectura is crucial to getting access to proprietary tech and expertise to develop inhaled therapies for respiratory problems as part of its "Beyond Nicotine" future strategy.
We'll have to watch who'll emerge as the winning bidder for Vectura; Philip Morris, a tobacco giant, or Carlyle, a private equity giant.