Spotlight: BioNTech Guns For mRNA Tech To Fight Other Diseases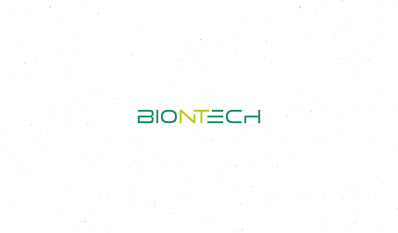 BioNTech, the German biotech outfit that made the Covid vaccine distributed by Pfizer, is pushing into more vaccine development for other diseases with the clout and money it made from its shine during the Covid pandemic.
After seeing success with an mRNA-based Covid vaccine, BioNTech is hoping and working to apply the relatively new mRNA tech to produce other vaccines in relatively short spans. In June, the company began Phase 2 clinical trials for one of its vaccine candidates targeting Advanced Melanoma which is a type of cancer and in turn an area where many companies before it have long sought breakthrougs.
For context, there are currently only 2 vaccines approved by the US Food and Drug Administration (FDA) to tackle certain types of cancer. Many companies are lurking in this area with big R&D spend but have faced difficulties creating viable products. BioNTech, a moonshot in its right, is hoping to break ground in the area just like it did with Covid, though fighting Covid and cancer isn't exactly the same.
Save for its vaccine trial against Advanced Melanoma, BioNTech also has other products in its pipeline targeting Prostate Cancer, HPV16+ Head and Neck Cancer, Breast Cancer, and Ovarian Cancer. For now, though, only its candidate against Melanoma (BNT111) has reached Phase 2 trials.
Then, recently in July, BioNTech launched an initiative to develop a vaccine against Malaria with a focus on the African continent where the disease still takes many lives compared to a more developed regions where it's easily contained. At that, the company plans to begin clinical trials for a Malaria vaccine by the end of 2022.
Before the Covid pandemic even struck, BioNTech had a partnership with the Bill and Melinda Gates foundation to work on vaccines targeting HIV and Tuberculosis. This was when BioNTech was still a relatively unknown name until it struck gold a year later with an emergency-authorized Covid vaccine.
Based on supply deals for its Covid vaccine, BioNTech has said it expects to make $15bn from the product, with revenue primarily coming from royalty payments from Pfizer, its strategic distributor partner around the globe.
With an expected $15bn in sales and a healthy profit margin, that leaves much-needed cash for BioNTech to fund R&D activities for its other vaccine candidates. Even if it's not enough, the ever-hungry stock markets is always there to give cash, as demonstrated last year July when the company raised over $500mn from a single stock offering.
Based in Germany, BioNTech was founded in 2008 by a couple named Uğur Şahin and Özlem Türeci along with some partners. The company held a public offering that raised $150mn and begun trading on the Nasdaq exchange in October 2019. Little did it know that a year later, it'll become a global star.
The tech that BioNTech's vaccines are based on, mRNA (Messenger ribonucleic acid), is a relatively new one of conveying genetic information from the DNA to be translated into proteins to fight bodily diseases. It's what gave us the vaccines against coronavirus from BioNTech and Moderna in a relatively fast time-frame.


Now, BioNTech and Moderna are hoping and working hard to apply mRNA to tackle other viruses, though it isn't as easy as it sounds. Just like its German counterpart, Moderna has a pipeline of vaccine candidates targeting other ailments such as Nipah, HIV, and the seasonal Flu.
BioNTech (NADAQ: BNTX) closed trading on Friday at $389 a share, with a market cap of $94bn. For comparison sake, the valuation at the company's 2019 IPO was $3.4bn.
Related (Biotech);