Germany To Raise EV Subsidies; Reuters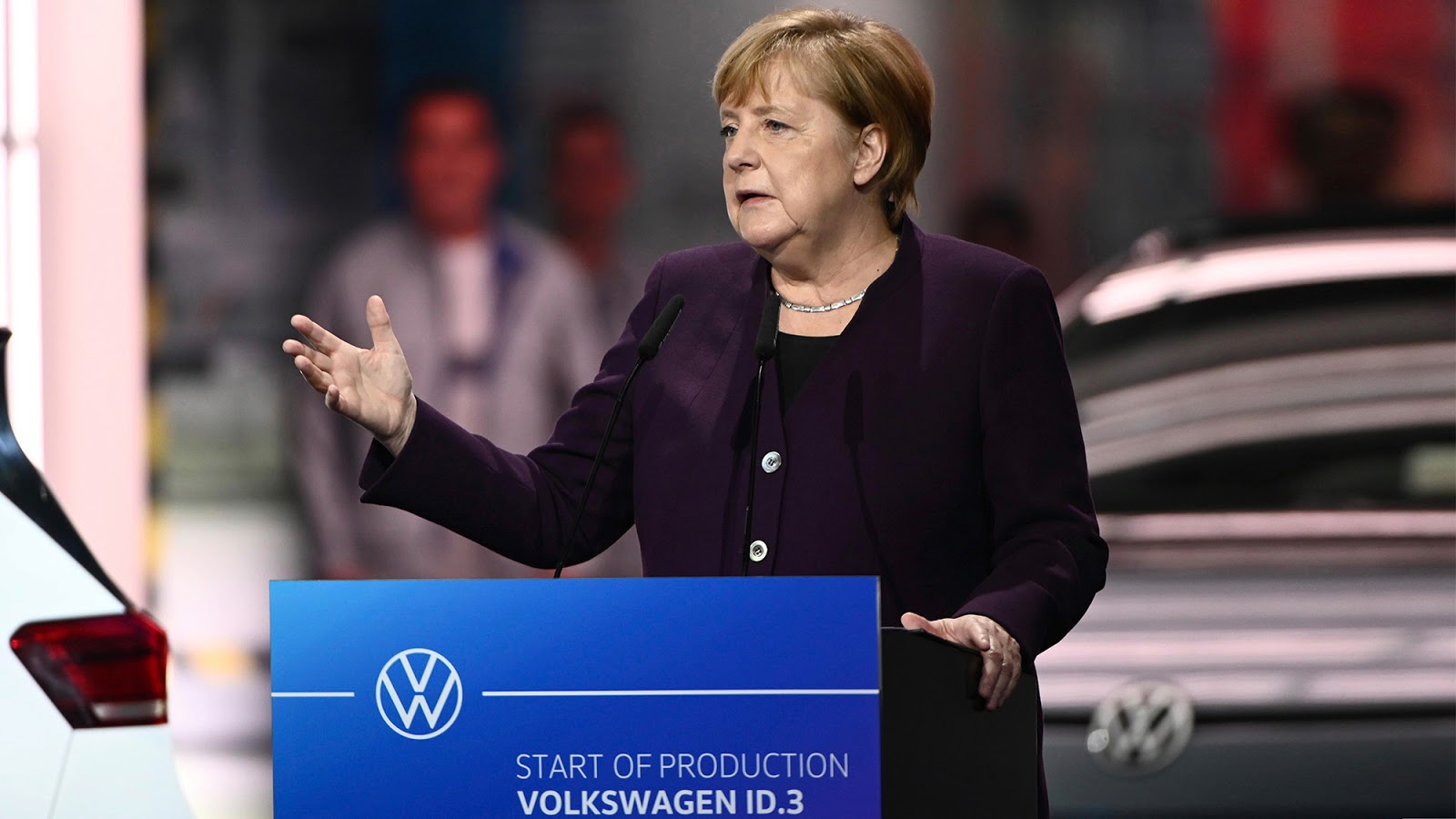 Germany's Chancellor Angela Merkel addresses attendees at a Volkswagen event that marked the beginning of mass production of its ID.3 electric vehicle

image: Volkswagen
According to an official document seen and reported on by Reuters, the German government is planning to boost by 50% the subsidies available to buyers of electric cars over five subsequent years starting 2020. According to Reuters [citing the document], subsidies for plug-in hybrids in Germany will increase from 3,000 to 4,500 euros, and a further 5,000 euros for vehicles costing more than 40,000 euros.
The German government has set a target of having 10 million electric cars on its roads by 2030 and seems to be making steps in that direction. Not surprisingly, Reuters' report happens to have been published on the same day Germany's Chancellor Angela Merkel attended an event that marked the start of mass-production of Volkswagen's ID.3 electric vehicle. Merkel wasn't just present at the event but even gave a speech, calling the ID.3's production start "a cornerstone of the future of the German automotive industry". She also promised support for the expansion of charging infrastructure as well as incentives to purchase electric cars in Germany.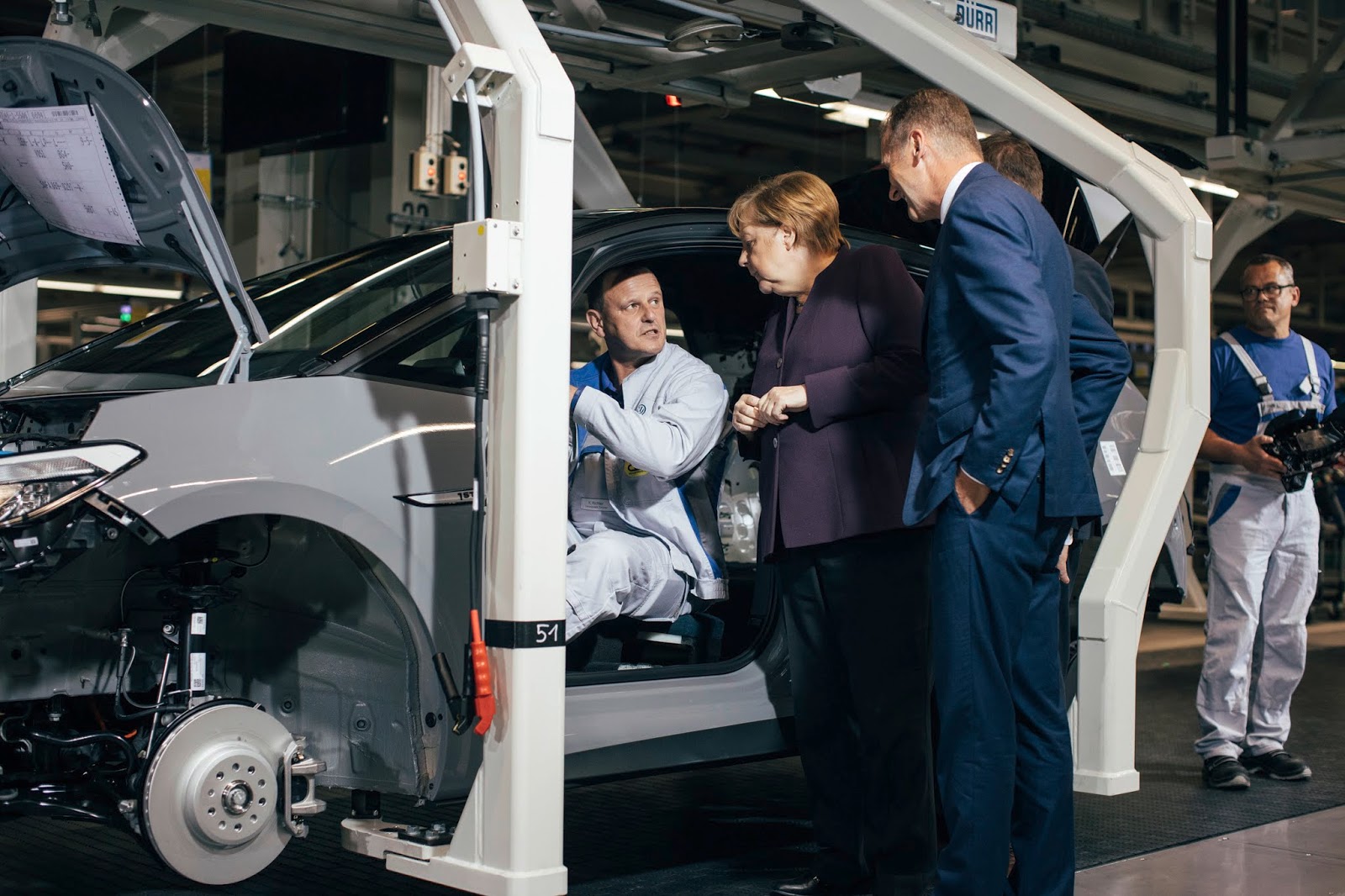 Germany's Chancellor Angela Merkel and Volkswagen CEO Herbert Diess observe the ID.3's production process 

image: Volkswagen
Volkswagen, a German auto manufacturer, has set a target of selling around 22 million electric vehicles by 2028. At the very factory where it's producing the ID.3, the automaker says it expects to have rolled out 100,000 electric vehicles as early as next year, and has also set a target of rolling out up to 330,000 electric vehicles annually beginning 2021. The factory, named Zwickau, is actually a traditional auto factory that's being fully overhauled into one that'll produce electric vehicles. Volkswagen estimates the overhaul cost be around 1.2 billion euros.
At Volkswagen's event, Merkel said the German government would invest 3.5 billion euros ($3.9 billion) through 2035 to build charging stations for electric cars. She also urged carmakers and utility companies to play their part in helping set up charging infrastructure, stating that Germany needs 1 million charging stations by 2030.