Google's India Revenue Soars Higher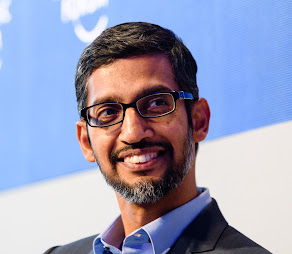 The Indian revenues of the American tech giant Google grew by a double-digit percentage to the equivalent of about $756 million in its most recent fiscal year, whereas the company pulled in the equivalent of $79.2 million in profit from the country, as indicated by filings with regulatory authorities. Revenue for the year went up by 35% while profit went up 24%.
It seems that Google's increasing investment in India is paying off, whereas the company has pledged to spend $10 billion in the country over the next five to seven years. It has already fulfilled a significant part of its pledge with a $4.5 billion investment in the Indian telecom outfit Reliance Jio just this July. Also, Google is reportedly looking to buy the popular Indian social media app ShareChat for a price of up to $1 billion.
Advertising revenue contributed 27% of Google India's revenues in the recent year while the rest came from technology and IT services. India's digital market is poised for huge growth and Google is apparently already riding that wave, with the company having dipped itself into many sectors in the country including payments and e-commerce, education, artificial intelligence, and of course its advertising business.
To gain ground in India, Google has backed many startups in the country with most of its investments being strategic and coming with partnerships that benefit Google. 
The recent fiscal year (2019-20) was a very good one for Google India, given that its revenue slumped 55% in the year before that (2018-19). The company may be poised for another significant revenue growth in the coming year, depending on market prospects.
Photo: Google CEO Sundar Pichai|by World Economic Forum is licensed under CC BY-NC-SA 2.0