Palo Alto Networks Scoops Up CloudGenix
Palo Alto Networks CEO Nikesh Arora. Photo by World Economic Forum / Sikarin Fon Thanachaiary, under Creative Commons license Cybersecurity…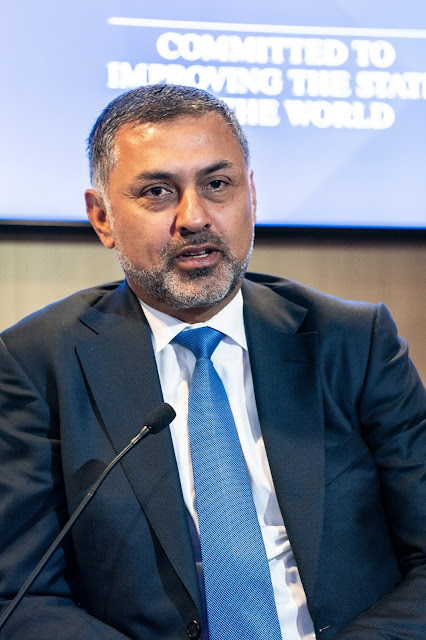 Palo Alto Networks CEO Nikesh Arora.
Photo by World Economic Forum / Sikarin Fon Thanachaiary, under Creative Commons license
Cybersecurity company Palo Alto Networks has taken its acquisition spree one step further, this time, announcing it has reached a deal to acquire CloudGenix, a San Jose-based provider of software-defined wide-area network (SD-WAN) services. Palo Alto Networks will pay $420 million in cash to acquire CloudGenix, a price that seems like a good win given CloudGenix raised around $100 million in total funding. CloudGenix's last known funding was a $65 million Series C closed in April last year. The company's investors include well-known venture capital firms like Intel Capital, Bain Capital Ventures, Mayfield Fund, and Charles River Ventures.
Palo Alto's new acquisition is expected to close during the company's fiscal fourth quarter. As is usually the case, the acquisition deal is subject to the satisfaction of regulatory conditions. CloudGenix's purchase represents the first acquisition made by Palo Alto Networks this year, after the purchase of five startups in 2019 alone. Palo Alto Networks seems to have embarked on a startup shopping spree after Nikesh Arora, a former Google and SoftBank executive, took up the CEO role at the company in 2018. Since Arora's takeover, Palo Alto Networks has spent north of $1 billion to acquire six cybersecurity startups, with CloudGenix's marking the seventh.
CloudGenix was founded in 2013. It currently has around 250 customers, many of which are Fortune 1000 companies. The company's customers span across several industries, be it healthcare, finance, manufacturing, hospitality, retail and so on.
Following the close of the acquisition, CloudGenix's three co-founders, Kumar Ramachandran, Mani Ramasamy, and Venkataraman Anand, will be taking up roles at Palo Alto Networks.