Porsche Raises Stake In Electric Supercar Maker Rimac
Porsche, the popular maker of high-performance cars, definitely has its eyes set on transitioning to an electric future as it's already…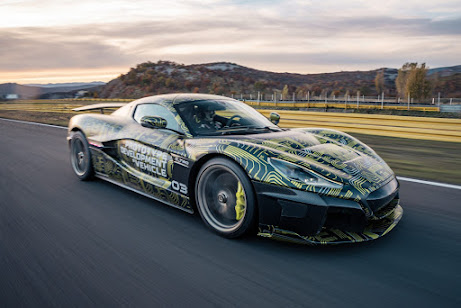 Porsche, the popular maker of high-performance cars, definitely has its eyes set on transitioning to an electric future as it's already released its first all-electric vehicle, the Porsche Taycan, which sold over 20,000 units in its first year of mass production being 2020.
Along with producing its own all-electric vehicles, Porsche has also signaled its major interest in the electric car market by investing in Rimac, a Croatian maker of high-performance electric cars. The German carmaker had previously invested a sum in Rimac that gave it a 15% stake in the Croatian electric car startup and now has announced that it's investing another 70 million Euros ($83 million) to boost its stake to 24%.
Porsche's investment in Rimac indicates major confidence in the Croatian electric car startup's operations, as it's made itself Rimac's biggest outside shareholder.
Porsche and Rimac are strategic partners in a not-surprising way given that Rimac specializes in making high-performance electric vehicles. Rimac has two car models under its belt, the Rimac Concept One and Rimac C_Two, which are sold in limited production quantities. They're basically electric supercars, with only a few units sold.
Rimac sold only 8 units of its first car, the Concept One, which had an eye-popping price of $1.6 million. For the Rimac C_Two costing $2.1 million, the Croatian carmaker plans to produce only 150 units for which it says nearly all have been booked.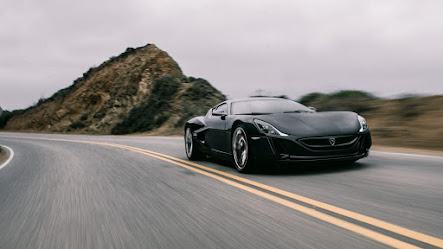 Rimac Concept One.
Rimac C_Two.
A 12-year-old company, Rimac has a workforce of nearly 1,000 employees handling its operations. The company's akin to the "Bugatti of electric cars", having a sustainable business producing limited units of expensive electric supercars.
As Porsche is investing the sum of 70 million Euros ($83 million) to increase its stake in Rimac by 9%, it's implied that Rimac's valuation from Porsche's investment sums up to roughly 778 million Euros ($922 million). That valuation makes it one of the most valuable electric car startups worldwide, more so one based in a European nation.
Photo(s) credit: Rimac