Roblox's Business Chief To Depart With Big Bucks
Craig Donato, the Chief Business Officer of video gaming platform Roblox (NYSE: RBLX), is soon vacating his position. Donato has…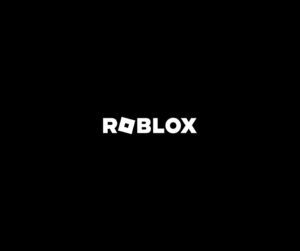 Craig Donato, the Chief Business Officer of video gaming platform Roblox (NYSE: RBLX), is soon vacating his position. Donato has worked at Roblox for nearly seven years and will leave by summer end, the company confirmed to Reuters.
In the wake of Donato's departure, Roblox has promoted Christina Wootton, its Vice President of brand partnerships, to Chief Partnerships Officer, overseeing all the company's business relationships. It's the same job as Donato's but with a different title.
Donato is leaving Roblox after seven years with big bucks, literal ones, not the in-game Robux currency that earns Roblox most of its revenue.
Since Roblox's public market listing in 2021, Donato has sold $167mn worth of shares, according to our analysis of SEC filings. He retains 1.3 million Roblox shares worth $56mn at current prices. That's a lot of dough earned from seven years of working at the company.
Donato isn't the only handsomely compensated Roblox executive.
Founder and chief executive David Baszucki has sold $376mn worth of shares since Roblox's public listing, our analysis of SEC filings indicates.
Chief Product Officer Manuel Bronstein has cashed out $17mn worth of Roblox shares. He retains 815,000 shares worth $35mn at current prices.
Chief Financial Officer Michael Guthrie has sold $127mn of shares and retains 335,000 shares worth $14mn at current prices.
General Counsel Mark Reinstra has sold $32mn of shares and retains 923,000 shares worth $40mn at current prices.
Chief Marketing Officer Barbara Messing has sold $19mn of shares since 2021. She retains 255,000 shares worth $11mn at current prices.
Needless to say, it pays tremendously to be a Roblox executive, especially one granted shares long before the company's 2021 public listing. Donato is leaving, presumably to spend his big bucks somewhere else.
Before joining Roblox, Donato served as Vice President of business development at Nextdoor (NYSE: KIND), a hyper-local social media platform. Before that, he co-founded Oodle, a classified ads site, and sold it to QVC, a popular televised shopping network, for an undisclosed price.