SoftBank Said To Mull "Slow-Burn" Buyout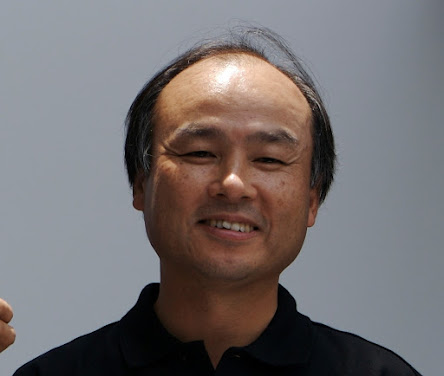 The Japanese technology conglomerate SoftBank is considering a new strategy to go private by gradually buying up its outstanding shares until its founder and CEO Masayoshi Son has a big enough stake to greenlight a full buyout, according to a Bloomberg report. 
Such a strategy is referred to as a "slow-burn" buyout and would mean a series of successful share buybacks before Son has a stake big enough to authorize a buyout without haggling with other shareholders.
According to Japanese laws, Son could compel other shareholders to agree to a SoftBank buyout if he gets to 66% ownership, perhaps even without paying a premium for the remaining shares. Such buyout tactic isn't common but seems viable in SoftBank's case given that the monetary value of the assets it holds is bigger than its market value by a significant margin.
For reference, SoftBank currently has over $200 billion of assets listed on its balance sheet whereas its market value currently stands at significantly lesser than that. More so, the company has bought back a big amount of its shares this year under a $41 billion share repurchase program that was announced in March.
This isn't the first time that rumors of a SoftBank buyout have gone around, whereas now, there seems to be a viable plan for that. Currently, the value of SoftBank shares sitting outside its (and Masayoshi Son's) control sums up to $87 billion, whereas the company reported sitting on $80 billion in cash after significant asset sales this November.
In the past, Son has hinted at aggressive share buybacks, stating that "If our shares drop down, I will buy back more shares more aggressively," in a conference this May. It seems that he'll now get a chance to buyout the technology conglomerate he founded nearly four decades ago and took public 26 years ago.
Still, there's no guarantee that SoftBank's reportedly planned "slow-burn" buyout will pull through, given that its share price could rise significantly over time and increase the price range for a planned buyout, along with other possible hassles that could come up along the way.
Photo: SoftBank CEO Masayoshi Son by  Masaru Kamikura from Japan is licensed under CC BY 2.0
Related;