The new Orion Series Desktops will come with new 9th Gen Intel Core Desktop Processors for powerful gaming experiences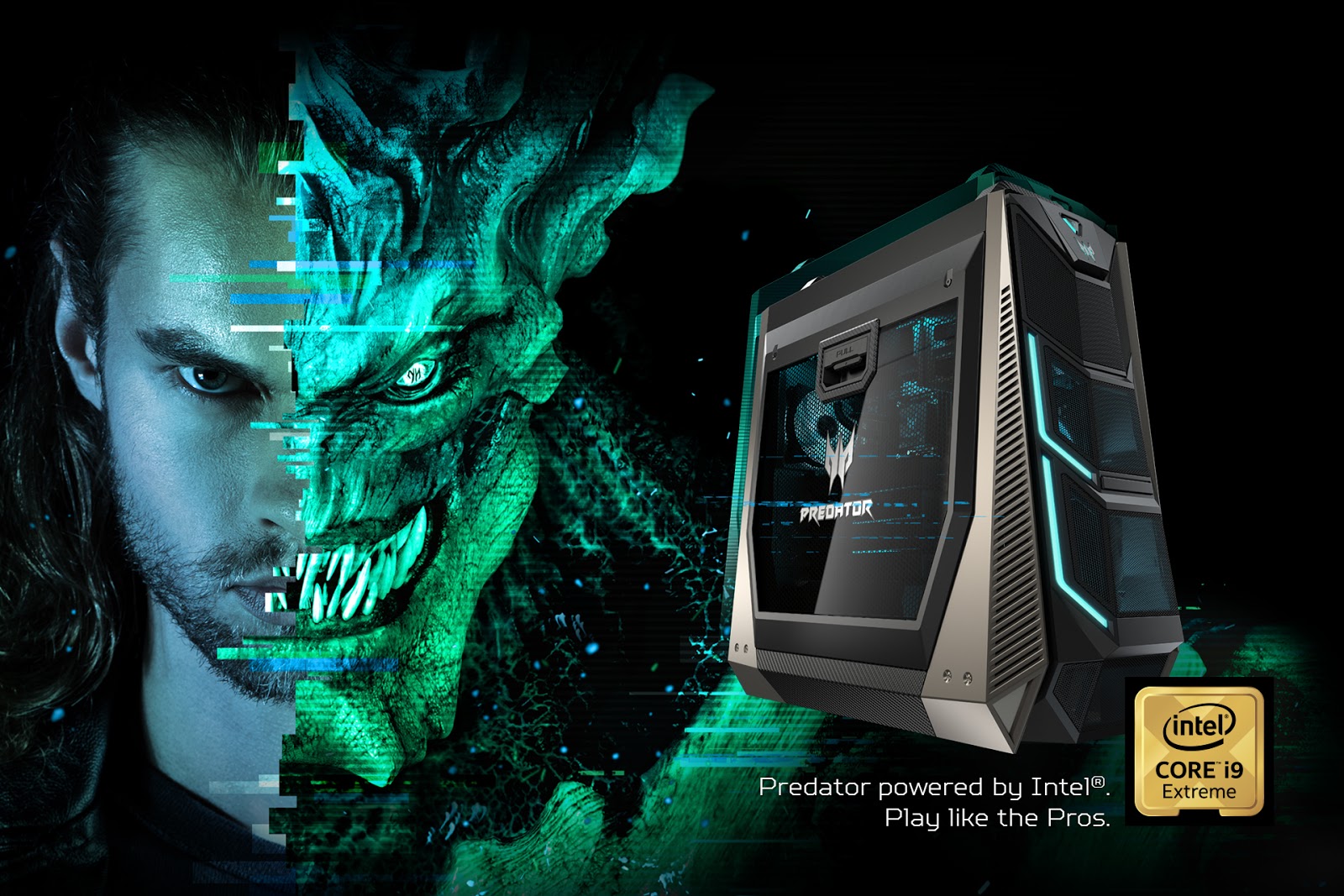 Acer
The new Predator Orion 9000 and 5000 gaming desktops from Acer are set to come with the new 9th Gen Intel Core processors which deliver up to 8 cores and 16 threads as announced by Acer recently which enables for powerful gaming experiences for the upcoming desktops.
The Predator Orion series gaming desktops stand as performance PCs designed for the serious to hardcore gamer. The Orion 5000 stands a gaming powerhouse for users who desire an outstanding gaming rig while the 9000 stands as a machine aimed for the most demanding users with additional top-of-the-line NVIDIA GeForce RTX 2080 Ti GPUs bundled for this model.
Acer
Featuring up to 9th Gen Intel Core i9-9900K processors and planned support also for the new Intel Core X-series processors, The Orion 9000 is built to be a gaming powerhouse with many high-end features including a black and silver chassis which gives it a spacecraft-like casing, customizable ARGB (Addressable RGB) lighting bars and RGB LED fans and a side window which showcases the interior with a design that keeps electromagnetic interference (EMI) levels in check despite the size of the opening.
The Orion 5000 features up to 9th Gen Intel® Core i9-9900K processors and up to the latest NVIDIA GeForce RTX 2080 GPUs. It's chassis also has the signature transparent side panel designed to show off powerful and impressive internal specs just like the Orion 9000. Both systems also incorporate the IceTunnel 2.0 airflow management design which separates the system into several thermal zones with an individual airflow tunnel for each to cater for cooling of the system.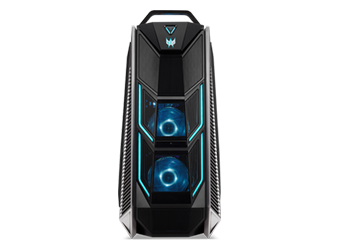 Acer
"With the new 9th Gen Intel Core processors delivering up to 8 cores and 16 threads, the Predator Orion series desktops provides gamers with an arsenal of PCs that can withstand the most demanding gaming scenarios today," said Jeff Lee, General Manager, Stationary Computing, IT Products Business for Acer. "The refreshes are in line with Acer's longstanding commitment to empower users with the latest technological breakthroughs, and provide them with best-in-class user experiences."
"The new 9th Gen Intel Core desktop processors, featuring our flagship Intel Core i9-9900K, deliver the industry leading real-world performance that gamers demand," Anand Srivatsa, Vice President of the Client Computing Group for Intel also added. "The new Acer Predator Orion series desktops are incredible machines, and by harnessing the gaming performance delivered with the latest Intel Core processors, together we're delivering premium gaming experiences."