The Robot Dog Scanning Ford's Factory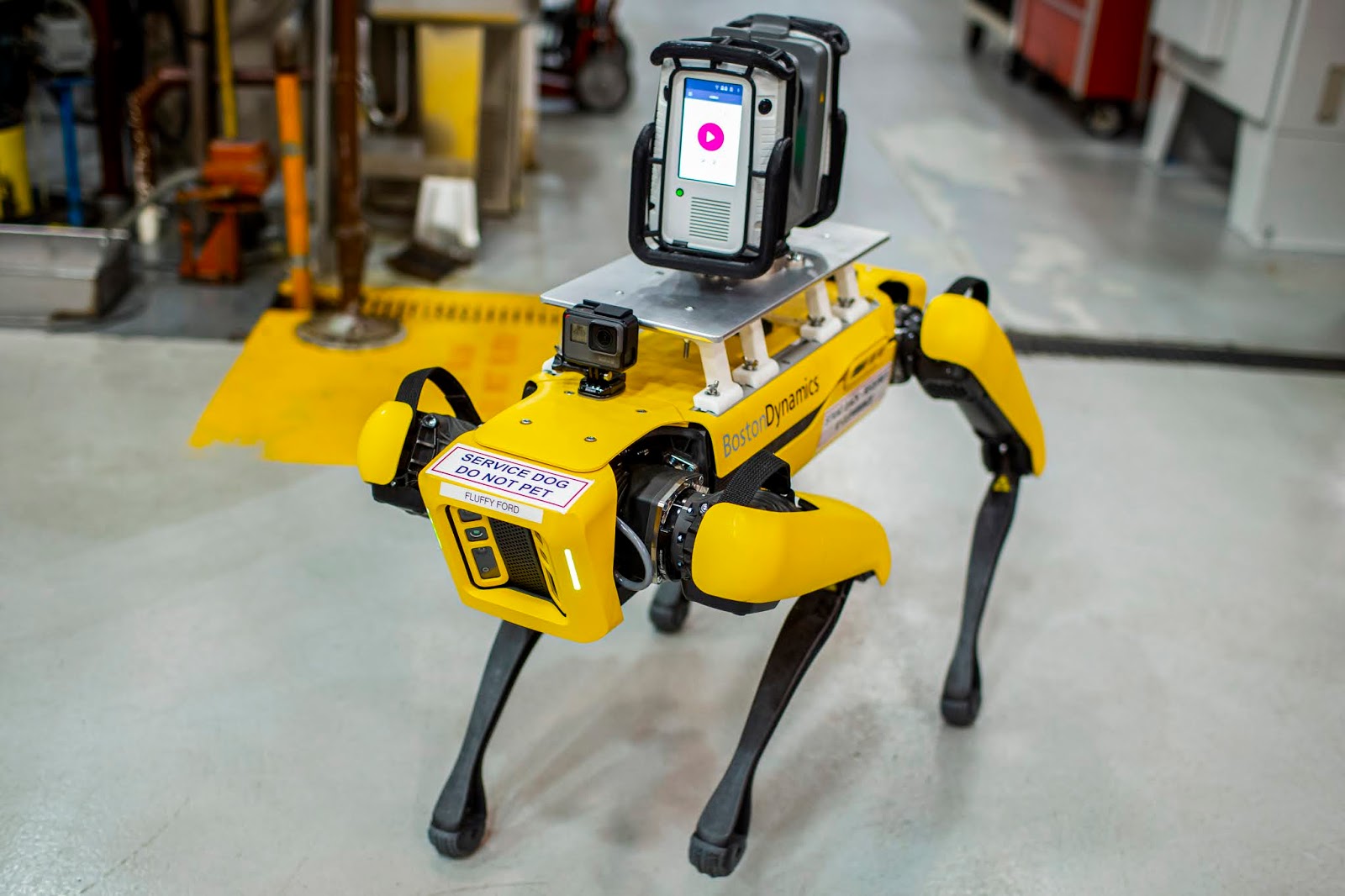 Fluffy the robot dog.

Fluffy is the name given to a four-legged dog-like robot by its handler. The robot, in particular, is one that's stationed at the Van Dyke Transmission Plant of American automaker Ford, where they're part of a pilot program to begin using sophisticated robots to laser scan giant factories in order to collect needed data for retooling and maintenance by engineers. The aim is to be able to scan large factories cheaply and more quickly, as Ford says it currently typically costs about $300,000 and takes up to two weeks to scan one of its manufacturing facilities.
Ford is leasing two robots, Fluffy and Spot (the actual name) by nicknames, from robotics company Boston Dynamics. Boston Dynamics, once a Google-owned company but now wholly owned by Japan's SoftBank, began developing robots more than two decades ago but only began commercializing them (for private customers) just this year. The company opened commercial sales of its four-legged robot, named Spot, in June of this year and has begun courting primarily industrial customers. Ford has apparently decided to adopt Boston Dynamics' Spot to help survey large facilities. A video below demonstrates the company's use;
"We used to use a tripod, and we would walk around the facility stopping at different locations, each time standing around for five minutes waiting for the laser to scan," Mark Goderis, Ford's digital engineering manager, notes. "Scanning one plant could take two weeks. With Fluffy's help, we are able to do it in half the time."
Fluffy the robot is capable of walking stable grounds, climbing stairs, and steering on uneven terrain. At Ford's facility, the robot will sometimes also hitch a ride atop another autonomous mobile robot named Scouter. Ford says this will help it to conserve batteries until it gets to work. Another video below demonstrated Ford's use of the robot;