Uber Freight Gets Into Germany
An Uber Freight driver readies a truck

image: Uber
Uber has launched its freight service in Germany some months after first entering Europe and two years after first launching in the U.S. The ride-hailing company is aiming at a share of the $400 billion European truck market, which is the largest after China and the U.S. Uber Freight is already a significant part of its whole business, with $125 million in Q4 2018 revenues.
Germany is the second European country Uber Freight is getting into after the Netherlands. Co-incidentally, its launch in the country comes on the heels of Sennder [a German freight forwarding startup] raising $70 million in Series C funding at a $300 million valuation. Uber Freight would have to face competition from Sennder which has a more established presence in Europe, and other startups like FreightHub and U.K.-based Zencargo. In the U.S., there are also competitors like Convoy, KeepTruckin and Transfix.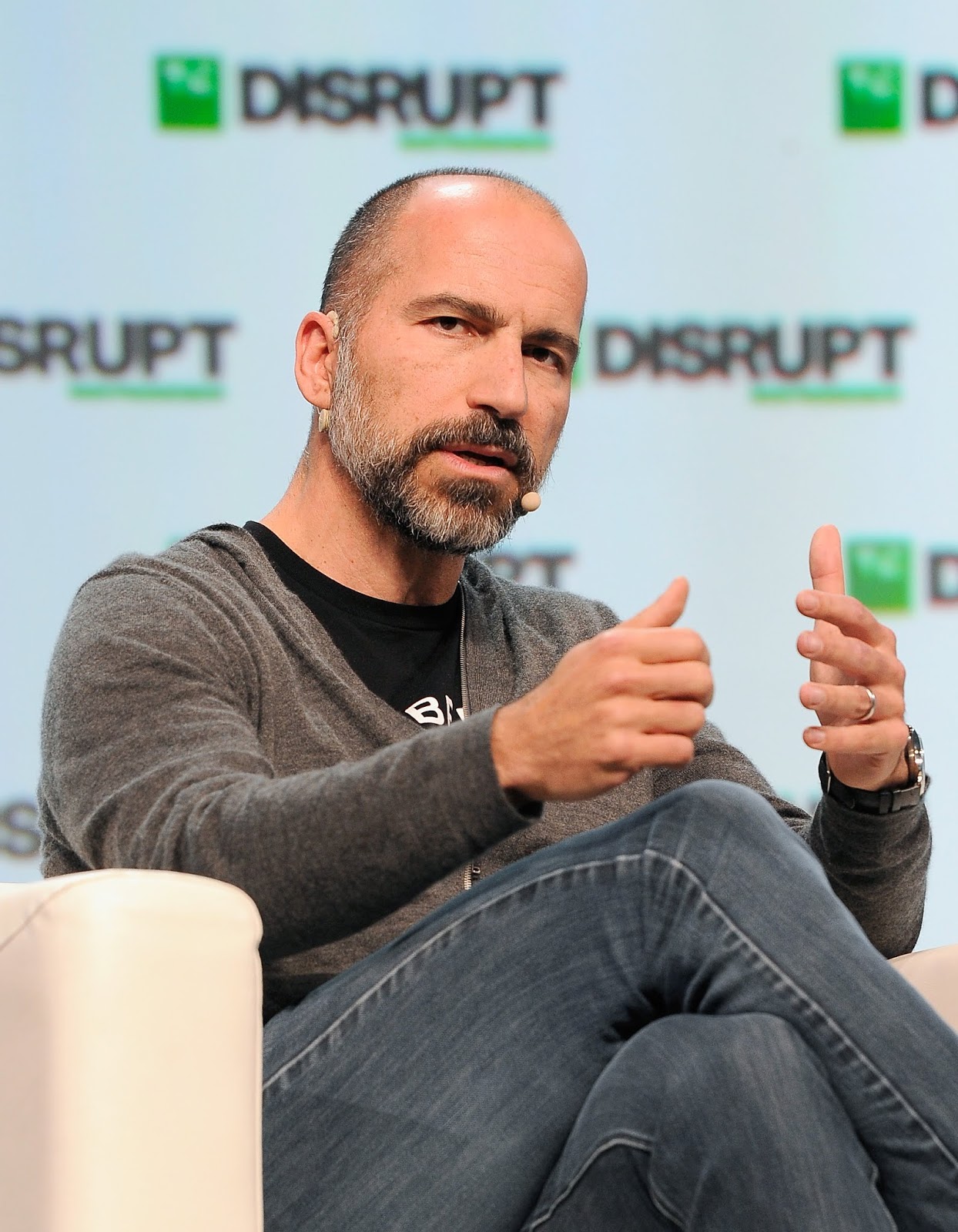 Uber CEO Dara Khosrowshahi

Photo by Steve Jennings/Getty Images for TechCrunch
Uber Freight's launch in Germany looked imminent given its partnership with German software giant SAP that was announced in April. The partnership involved the integration of Uber Freight into the "SAP Logistics Business Network". This meant users of SAP's network could access freight transportation rates and gain realtime quotes without having to deal directly with Uber Freight.
Although the truck market is a huge one, there are still challenges that digital freight forwarders like Uber have to face. Such challenges include making sure drivers are not overworked, dealing with environmental issues from an industry run mainly on fossil fuel, and coping with driver shortage. With the World Bank estimating 40% of German drivers will retire over the next decade, Uber would have to find new recruits to work with. Such shortage also exists in the U.S., where Uber has taken to incentive programs offering discounts on fuel, maintenance, tires, and purchase of vehicles to attract drivers to its platform.