VC Firm Andreessen Horowitz Raises $9B In New Investment Capital
Andreessen Horowitz "a16z", the blue-chip Silicon Valley venture capital firm, has raised a record new fund to invest in startups.…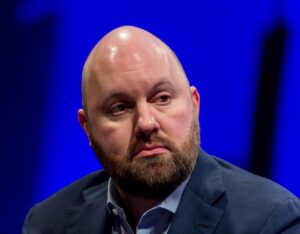 Andreessen Horowitz "a16z", the blue-chip Silicon Valley venture capital firm, has raised a record new fund to invest in startups. The firm says it has raised $9bn in fresh capital to invest in startups, a record in the VC industry. The $9bn consists three funds; a $1.5bn fund for biotech investments, $2.5bn 'venture' fund, and $5bn 'growth' fund.
In recent years, Andreessen Horowitz has been on a fundraising spree, such that it ended 2021 with around $19bn of assets under management, compared to $7bn at the end of 2018. The new fundraise brings a16z's total assets under management to $28bn, an apex among VC firms.
In 2021, a16z closed several funds, including a $400mn fund for seed investments and $2.2bn for crypto-focused investments that marked the biggest dedicated crypto fund at the time (surpassed shortly after by Paradigm's $2.5bn fund).
Andreessen Horowitz is one of Silicon Valley's premier venture capital firms, investing in almost every hot tech company you can mention. Over time, it's had many successful exits, including the recent IPOs of Airbnb, Coinbase, Roblox, TransferWise, and Affirm. Its current, not-exited portfolio includes big names like Stripe, Databricks, Instacart, and Plaid.
Of course, investors won't be tripping over each other to give a16z money if the firm's returns weren't stellar enough. As a privately-held firm, a16z doesn't release its financial data, but a report from The Information shows that the firm's 2009, 2010, and 2011 funds had a net internal rate of return of 44%, 16%, and 12%, respectively, as of Sept. 30, 2018. We wager it's even better in the 2020s, given the recent big exits (via IPOs) of a16z's long-held investments such as Airbnb and Coinbase.
Another way we can have a clue of a16z's fund returns is that the firm's co-founder and managing partner, Marc Andreessen, recently spent $177mn on a Malibu mansion and $36mn on vacant land in Las Vegas, breaking real estate records in both places. He'll likely not do that without impressive returns for his VC firm, from which he gets a cut.
a16z's $9bn fundraise follows the trend of the VC sector climbing towards ever-higher heights. Investors are more willing at this point than at any time before to invest in VC funds that'll, in turn, invest in startups with the hopes of making a good profit. For example, US VC investments reached $330bn in 2021, almost double the previous record of $167bn in 2020, according to PitchBook.
Several factors are driving the increasing friendliness towards VC funds, including record low interest rates and a surge in software demand from all types of business, the kind of demand that VC-backed software startups are likely to fill. It's no surprise that a16z and many of its peers are raising record funds as of late.
Just fresh into 2022, we've seen several VC firms raise huge funds. Notable ones apart from a16z's include Ribbit Capital's $1.2bn fund and Fifth Wall's $1.1bn fund, which were both announced this week.
With its latest fundraise, a16z now manages $28bn across multiple funds, including $2.9bn for biotech investments and $3.1bn for crypto.
Photo credit: Stuart Isett/Fortune Global Forum, licensed under CC BY-NC-ND 2.0