New York Times Co. To Buy Sports Site The Athletic For $550M In Cash
There's a big new buzzing deal in the digital media world. It's The Athletic, a subscription-based sports news website, selling…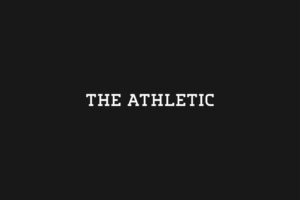 There's a big new buzzing deal in the digital media world. It's The Athletic, a subscription-based sports news website, selling to The New York Times Company (NYSE: NYT), the publicly-traded media powerhouse best known for its eponymous newspaper. NYT will pay $550mn in cash to buy The Athletic, marking a solid exit for a sports news outlet founded barely six years ago.
This acquisition is of utmost importance to the New York Times Co., such that it's digging deep into its cash reserves to pay for it. The company reported having $1bn in cash reserves last September and will spend more than half of that to buy The Athletic. The rationale is that The Athletic, with over 1 million subscribers, is an easy way for the New York Times Co. to grow its subscriber count and increase revenue.
Before now, the New York Times Co. had set a goal of having 10 million print and digital subscribers to its eponymous newspaper by 2025 and had reached 8.4 million by Q3 2021. Adding The Athletic's one million+ subscribers and barring a small subscription overlap between both publications, the New York Times Co. is already near that goal in 2022.
Though most newspapers are struggling in a digital-first age, some exceptions are succeeding very well, such as The New York Times and The Washington Post. These newspapers have attracted millions of dedicated, paying subscribers who bring about stable revenue and ample profit to finance extensive journalism operations.
The Athletic was founded in 2016 by Alex Mather and Adam Hansmann, two entrepreneurs who aren't journalists at heart but sought to make a dent in the world of sports journalism. They set out and raised tens of millions of dollars from VCs to recruit prized sports journalists from across the US, Canada, and the UK, gave them autonomy and areas of concentration, and sold subscriptions for their content to sports fans. It was an excellent strategy to build a fast-growing sports news site but one not meant to be profitable or sustainable in the short term.
All the way, it seemed that The Athletic's strategy was to build a fast-growing business on the backs of VC funding and sell the operations to a more prominent, moneyed media company that'll then work to stabilize it. With its sale to the New York Times Co., we can see that this strategy worked very well.
The Athletic had raised a total of $140mn from VCs, including Peter Thiel's Founders Fund, Comcast Ventures, Emerson Collective, and Y Combinator, the famous startup accelerator of which The Athletic is an alumnus. The Athletic's last funding round reportedly valued it at $500mn, making a $550mn sale a healthy win for its late-stage investors and a big win for the earlier investors.
Once the sale completes, The Athletic's founders will remain as co-presidents at the sports news site, running it as an independent subsidiary of the New York Times Co. They'll report to NYT executive David Perpich, who'll step into a new role as The Athletic's publisher.
According to the New York Times Co's CEO, Meredith Levien, The Athletic brought in $65mn in revenue last year, with operating losses of $55mn.
LionTree, an American investment bank, arranged the sale for The Athletic. As of late, LionTree has been crowned the "hottest dealmaker" in the media and entertainment industries. It also advised the recent sale of 300 Entertainment, a mid-sized record label, to Warner Music for $400mn.
If all things go as planned, The Athletic's sale to the New York Times Co. will close in the first quarter of this year.