Deal: News Site Politico Sells To Germany's Axel Springer
Politico, a famous news website covering the world of politics, is getting sold to a media conglomerate based in Europe.…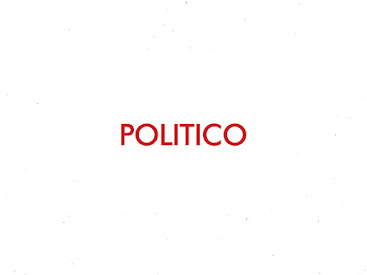 Politico, a famous news website covering the world of politics, is getting sold to a media conglomerate based in Europe. The buyer is Axel Springer, the German media conglomerate which is Europe's largest digital publisher.
Axel Springer has agreed to buy Politico LLC, which includes the Politico news website, the Protocol tech news website, and Politico Europe, a site covering European politics. Politico Europe is a joint venture between Politico and Axel Springer that the latter will now be acquiring fully.
Officially, the price of the acquisition wasn't announced, but rumors began circulating last week that Politico was in talks to be bought for $1bn, about 5x its yearly revenue. If so, this makes Politico's purchase one of the most expensive digital media deals as of late.
Politico was launched in 2007 as a project of Robert Allbritton, a heavyweight in the mass media industry. Allbritton has since then served as the site's publisher and will continue to do so when Axel Springer completes its acquisition, the company notes.
For the reported price of $1bn, it's likely that Allbritton, already a very rich man, will be walking away from it as a much richer man. It's in fact his second similarly-sized payday after he sold off a series of TV stations owned by his family for about $1bn in 2013.
Politico's main property is its news website, although it also distributes printed newspapers and radio broadcasts. The company makes money majorly from advertisements and news subscriptions, particularly its Politico Pro offering which runs into thousands of dollars per year.
Politico employs over 500 journalists for its own site as well as sister tech publication Protocol which was launched last year. Those journalists will be working for a new firm beginning in the fourth quarter of this year when the deal is expected to close.
Axel Springer is a German media powerhouse that has a knack for buying American publications. Before now, the company bought Business Insider for about $440mn in 2015. Business Insider in turn bought Morning Brew, a popular newsletter, for a reported $75mn last year.