Deal: Klarna Buys Price Comparison Site PriceRunner For $1B
Klarna, the privately-held "buy now, pay later (BNPL)" giant, has made a new acquisition to bolster its business. It's agreed…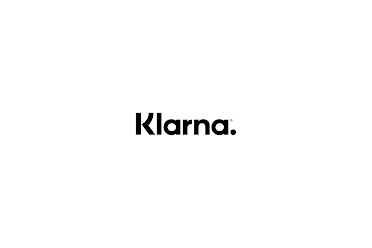 Klarna, the privately-held "buy now, pay later (BNPL)" giant, has made a new acquisition to bolster its business. It's agreed to buy PriceRunner, a popular shopping price comparison site in the Nordic region.
Klarna didn't officially disclose the purchase price. However, we can deduce it to be 8.8 billion Swedish crowns ($1bn) from a press release from Creades, a Swedish investment firm, noting it's selling its 12% PriceRunner stake to Klarna for 1.06 billion Swedish crowns ($124mn).
Klarna will pay 40% ($400mn) of the price in cash and 60% ($600mn) with shares, Creades said.
PriceRunner is a strategic purchase for Klarna, as it seeks to add new features to its BNPL app. The company says it'll add PriceRunner's price comparison functionality to its own app, where users can normally access a broad range of digital storefronts to shop from and pay with Klarna credit. Clearly, adding a price comparison feature adds more utility to Klarna's app and retains users.
At $1bn, PriceRunner is Klarna's most expensive acquisition since inception. Given that the company raised $640mn this June at a $46bn valuation, it can easily afford the cash and equity portions of the purchase.
PriceRunner is available in two-dozen countries across Europe, with roughly 18 million users. It was founded back in 2000 and has changed ownership several times, first with ValueClick (2004), then IAC (2013), and Swedish investment firm NS Intressenter (2016). Klarna is its fourth buyer and is paying nearly 10x the reported amount NS Intressenter paid for PriceRunner in 2016.
NS Intressenter sold a 12% stake in PriceRunner to Creades last year. Given Klarna is paying $1bn for the price comparison app, both investment firms will book large profits from the sale.
Klarna has dominated the BNPL market in Europe and also ventured into the US with large success. Growing rapidly, the company reported $1.1bn in annual revenue in 2020, up 40% from 2019.
Klarna is Europe's most valuable privately-held tech startup and the fourth most valuable startup globally (CB Insights). It has raised nearly $4bn in total from VCs and is considered as one of the prime IPO candidates in the near time.
Klarna is headquartered in Sweden. It's the most valuable and best-known tech company to emerge from Sweden after Spotify (NYSE: SPOT), the music streaming app.