Medical Social Site Doximity Files For IPO
An under-the-radar but very successful social networking site for doctors is about to hit the public markets. It's Doximity, a…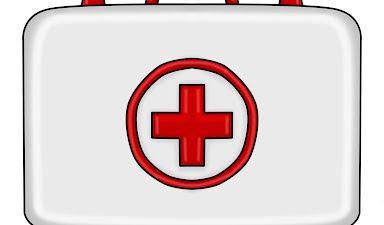 An under-the-radar but very successful social networking site for doctors is about to hit the public markets. It's Doximity, a site billed as the "LinkedIn for Doctors". It's filed for an initial public offering on the US markets.
As expected for domestic companies holding an IPO, Doximity has unveiled an S-1 filing with the US SEC. The filing provides great insight into Doximity's business, showing that of an under-the-radar but very successful and profitable company.
We're pointing out some of the most important bits from Doximity's S-1 filing, beginning with its revenue details.
Revenue Details
In its most recent fiscal year ending March 31, 2021, Doximity made $207mn in revenue and a net income of $50mn. In the previous year, it made $116mn and a net income of $29mn.
Doximity has been profitable in its past three fiscal years, a rarity among many tech companies going public today. It has also been fast-growing, with revenues growing from $86mn in 2019 to $207mn in 2021.
A major social network for doctors, Doximity generates the most revenue by letting medical and pharmaceutical companies advertise to doctors signed up on its platform. Right now, all of the top 20 drugmakers in the US advertise on Doximity, where they pay on a subscription basis.
Doximity also makes money from other streams including charging medical companies for online physician recruiting and charging for premium features on its app.
Doximity has seen great success without spending much on advertising. In its most recent fiscal year, it reports an advertising expense of just $2.6mn.
Highlights
Doximity was founded in 2011. In its ten-year history, it received about $80mn in funding, with its last financing round in 2014. Its investors include VC firm DFJ and asset manager T. Rowe Price.
Doximity is known to be the number one player in its market, which is a social networking site for physicians.
With a focus on physicians, Doximity is betting on them as prospective investors in its public offering. Through a "reserved share program", it's allocating up to 15% of the shares in its offering for purchase by doctors at the market debut price, the same price that bigger institutional investors will get to buy in at.
Doximity has filed to list under the "DOCS" trading symbol on a not-yet-determined stock exchange. Its filing list the offering size at $100mn, although that's often a placeholder amount used to calculate trading fees and is subject to change.
Our take
Doximity is a very successful, profitable under-the-radar tech company, the type we like. It once again shows that you don't need much hype and truckloads of VC funding to build a very successful tech business.
Doximity is a "buy" on our side.