Medical Apparel Startup Figs Files For IPO
A medical apparel startup making waves, and also a handful of enemies, has filed for an initial public offering on…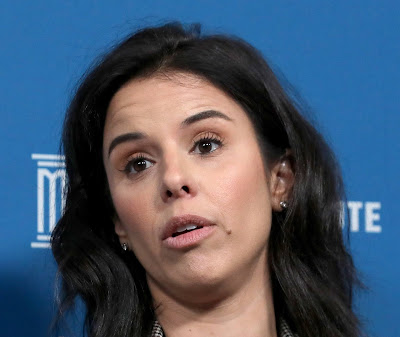 A medical apparel startup making waves, and also a handful of enemies, has filed for an initial public offering on the US markets. That startup is Figs, a direct-to-consumer online medical apparel retailer that's majority-owned by film magnate Thomas Tull.
Figs filed on Wednesday with the US SEC to raise money with an IPO. It's headed for a listing on the New York Stock Exchange.
Details:
Figs has unveiled an S-1 filing to the SEC indicating its plans to raise up to $100mn in an IPO. More often than not, that $100mn is a placeholder figure used to calculate listing fees and is subject to change.
The financial stats from Figs' S-1 document shows that of a fast-growing and highly profitable direct-to-consumer startup, both very desirable outcomes in the current crop of IPOs.
Figs made $263mn in sales in 2020, compared to $110mn in 2019. Its respective annual profits in those years were $112mn and $50mn.
Figs has filed to list on the New York Stock Exchange under the ticker symbol "FIGS".
Highlights:
Figs was founded in 2013 and has grown into a very successful medical apparel e-tailer. It started as a novel idea seeking to sell medical apparel directly to the workers who wear them rather than focus on brick-and-mortar sales like many established sellers in the sector.
Figs has stayed true to its founding roots and carved out a lucrative market for itself with direct-to-consumer apparel sales. The company has differentiated itself with stylishness and trendiness compared to the blandness of many medical apparel makers.
As it's made a big success, Figs has also made a handful of enemies in more established rivals, such as when leading medical apparel maker Careismatic Brands sued it for allegedly misling health workers with its advertisements.
Figs also faced a lawsuit from the same rival accusing its co-founder Trina Spear of stealing trade secrets from it while she worked at private equity firm Blackstone, which was allegedly gotten as part of due diligence from Blackstone when it once sought to enter a transaction with Careismatic Brands, then named SPI. No such transaction was formalized.
Figs is a venture-backed company with investors including 500 Startups, Endeavor Catalyst, and Tulco. Tulco, a personal holding firm of film billionaire Thomas Tull of Legendary Entertainment fame, bought a majority stake in Figs with a $65mn investment in 2017.
With Figs rumored to be targeting a valuation of between $3.5bn and $4bn with its IPO, it appears that Tull is set to record a big gain from his investment in the startup. As you know, money begets much more money.
Photo: Figs Co-Founder and Co-CEO Trina Spear