10 Hardware Startups That'll Be Missed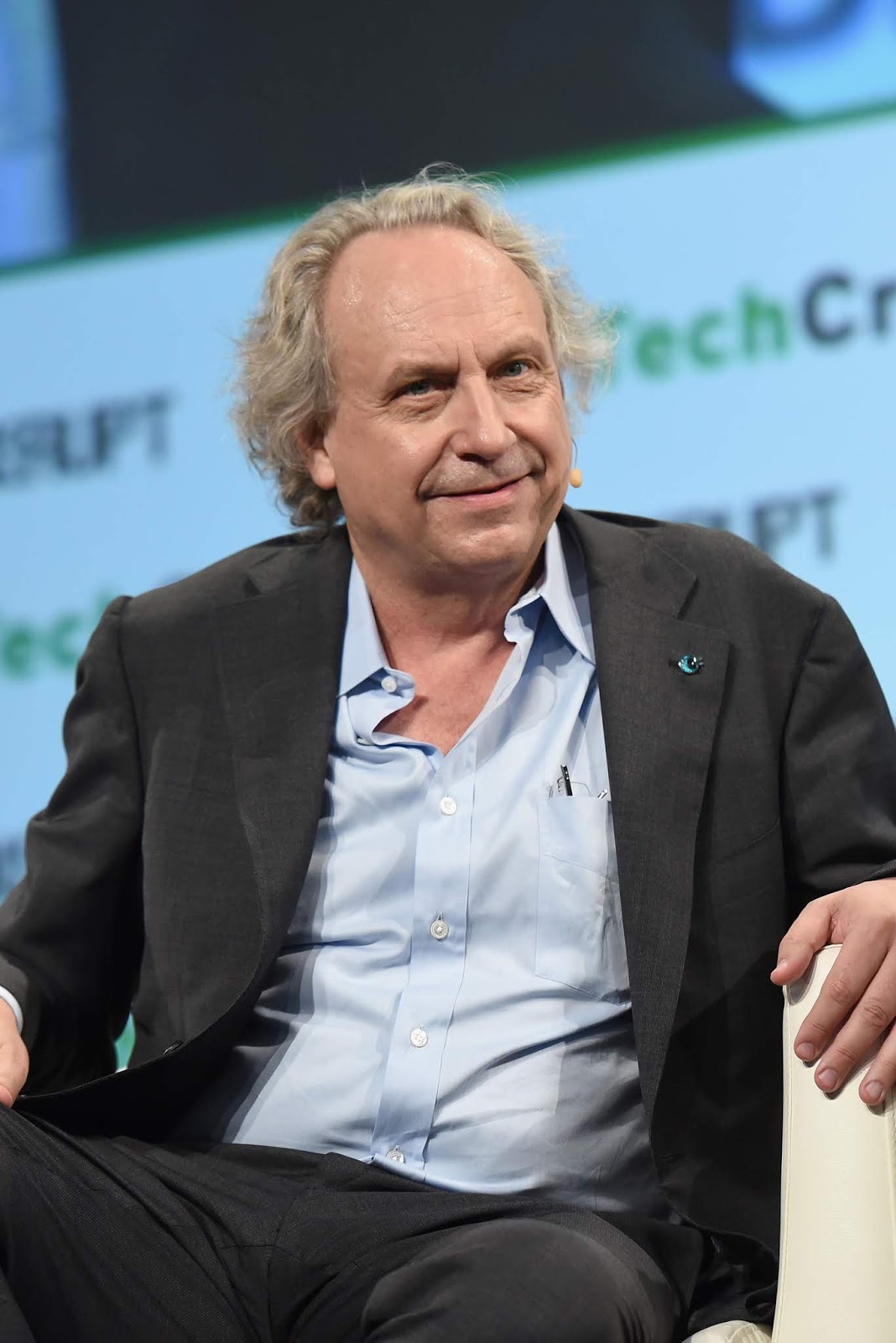 Rethink Robotics founder Rodney Brooks. Rethink officially ceased operations in October 2018 amid reports of low sales.
Photo by Noam Galai/Getty Images for TechCrunch, under CC BY 2.0 license
Hardware is hard, they say, and evidently, it's really hard. The startup graveyard is littered with numerous startups whose main business revolved around selling hardware, be it smartphones, security devices, cameras, interactive toys, audio accessories, robots and the likes. Many of such now-shuttered startups failed not entirely due to business laxity but also due to hapless situations that could not be controlled in some cases or hardly controlled in others. As is widely known, the majority of startups fail and hardware-centric ones are no exception. Some of the now-shuttered hardware startups had interesting and useful products but just couldn't go further due to a combination of circumstances.
Some of these startups were widely cheered by the general public, others initially made strides in their respective fields. We've chosen to write on ten of them that we at The Techie will miss and feel you may also. They include robotics startups, consumer hardware makers, drone makers and the likes. They are;
1. Rethink Robotics: Rethink Robotics was a Boston-based startup founded in 2008 with the aim of developing low-cost robots. It was famed for its industrial robot, Baxter, and its smaller counterpart, Sawyer. Baxter was a 3 feet tall two-armed robot with an animated face that aided in simple industrial tasks such as loading, unloading, sorting and handling materials. Unlike traditional robots, Baxter could learn to perform tasks in an astute way. It could be programmed by engaging its hands to perform a task whose motions are then recognized by its computer and repeated when needed.
Baxter has been adopted by several universities to demonstrate the experience of using robotics technology for real-life applications to its students.
Sawyer, on the other hand, was a single-arm and more compact robot that could be used for tasks similar to Baxter's. These include loading, unloading and sorting materials alongside industrial-centric tasks like metal stamping, end-of-line packaging, injection molding and the likes. Sawyer was designed to perform smaller and more detailed tasks.
Amid reports of low sales, Rethink Robotics announced it was closing its doors in October 2018. Thanks to fanfare generated by Rethink's two robots, the company's shutdown was widely mourned by lots of tech publications. Rethink ceased operations and sold off all its assets but happens to have found some new life after German automation specialist Hahn acquired its patents and trademarks. Hahn has continued supporting its Intera automation software and also sells a slightly modified version of the Sawyer robot.
As part of Rethink's liquidation, Chinese robotics company Hunan Cothink also acquired about 100 Baxter robots alongside the rights to sell them in North America.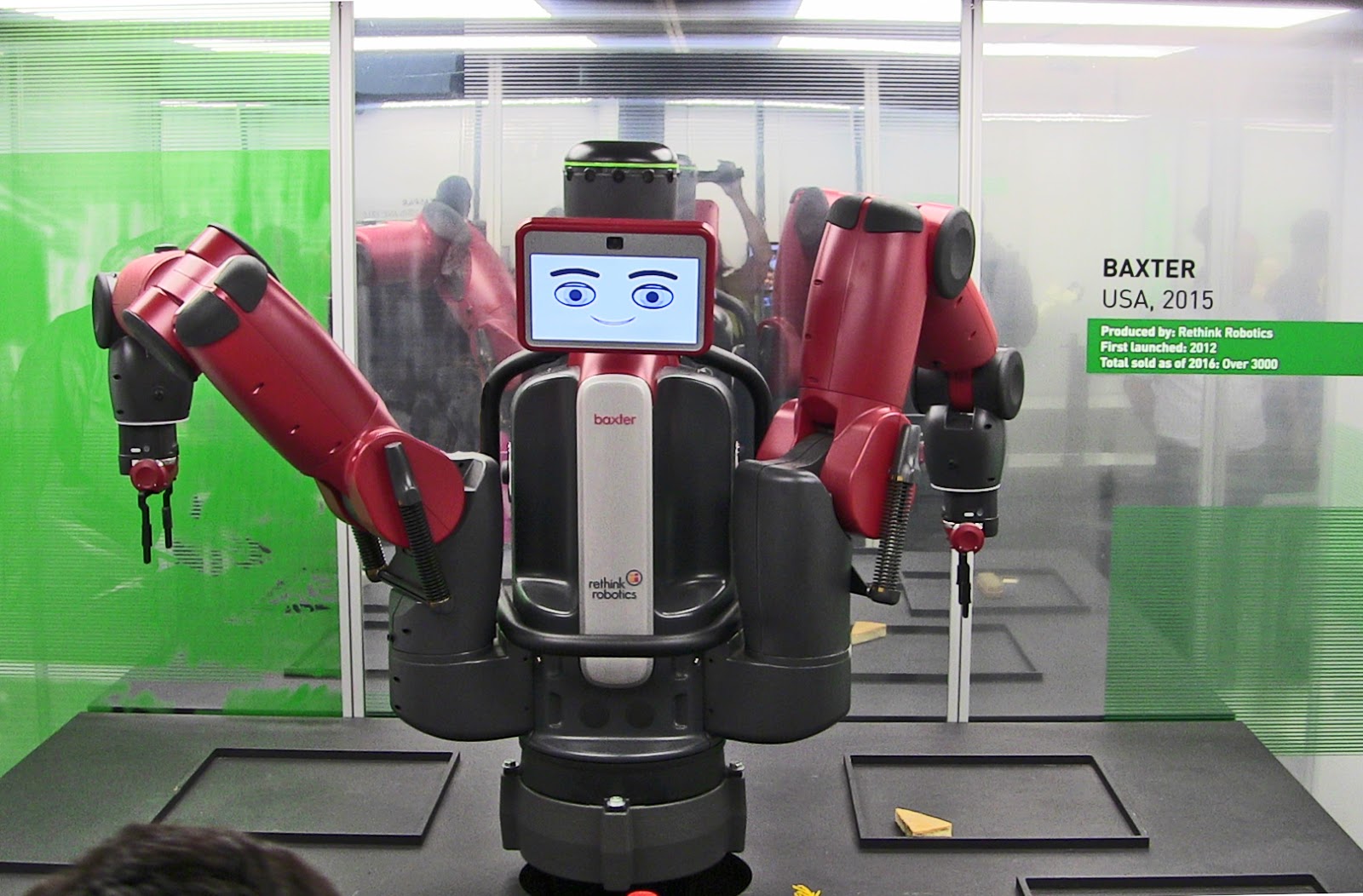 Rethink's Baxter robot.
image: Sharon VanderKaay on Flickr, under CC BY 2.0 license.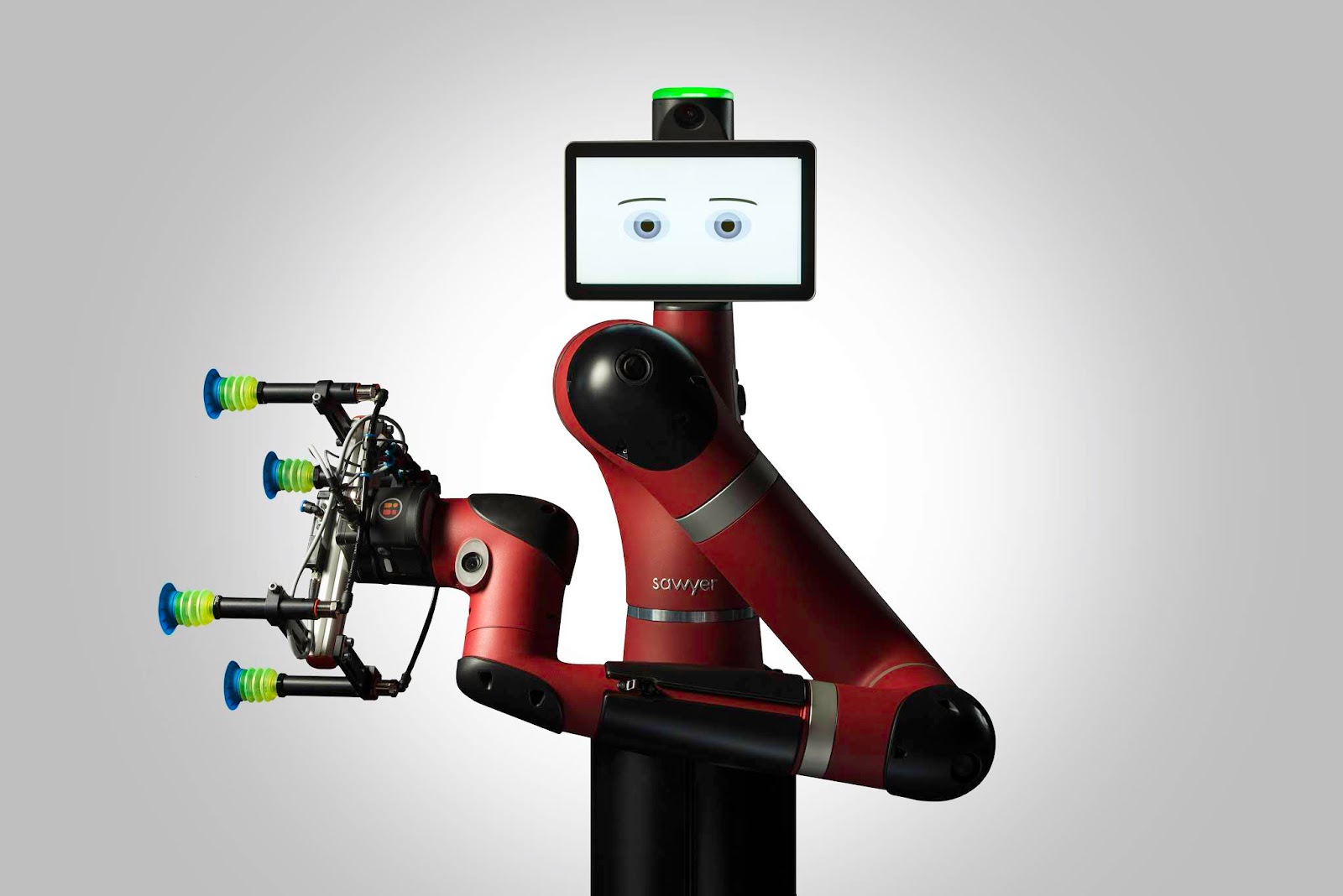 Rethink's Sawyer robot.
image: Jeff Green/Rethink Robotics, under CC BY 4.0 license.
2. Pebble: Pebble was a once high-flying startup that sort of pioneered the consumer smartwatch craze we see today. After having struggled to find needed funding from investors, Pebble went the crowdfunding way, breaking the Kickstarter record as at 2012 by garnering $10.2 million in commitments despite a much smaller $100,000 goal. On the heels of its crowdfunding success, Pebble was able to raise millions more from VCs.
Pebble sold more than 2 million smartwatches in its entirety. The company had garnered lots of fanfare and devoted customers but had to file for bankruptcy in 2016, just a few years after its launch due to business struggles. Sales had fallen, Pebble had issues with suppliers, a general interest in consumer smartwatches also seemed to have cooled down. To top it all, Pebble had taken on significant debt to facilitate the production of its smartwatches and couldn't make payments amid a slowdown in revenue. Several of its assets were sold to competitor Fitbit for $23 million shortly after it filed for insolvency. Lamentably, Pebble was said to have rebuffed a $750 million acquisition offer from Japanese watchmaker Citizen in 2015, a year before it shut down.
Fitbit discontinued the Pebble brand after acquiring specific assets including key personnel and intellectual property mostly related to software. Pebble's hardware products were not part of the assets acquired by Fitbit.
Pebble released three generations of smartwatches in its lifetime. Following its demise, an unofficial developer group named Rebble was formed to extend support for some of the company's discontinued online services. The group still operates currently.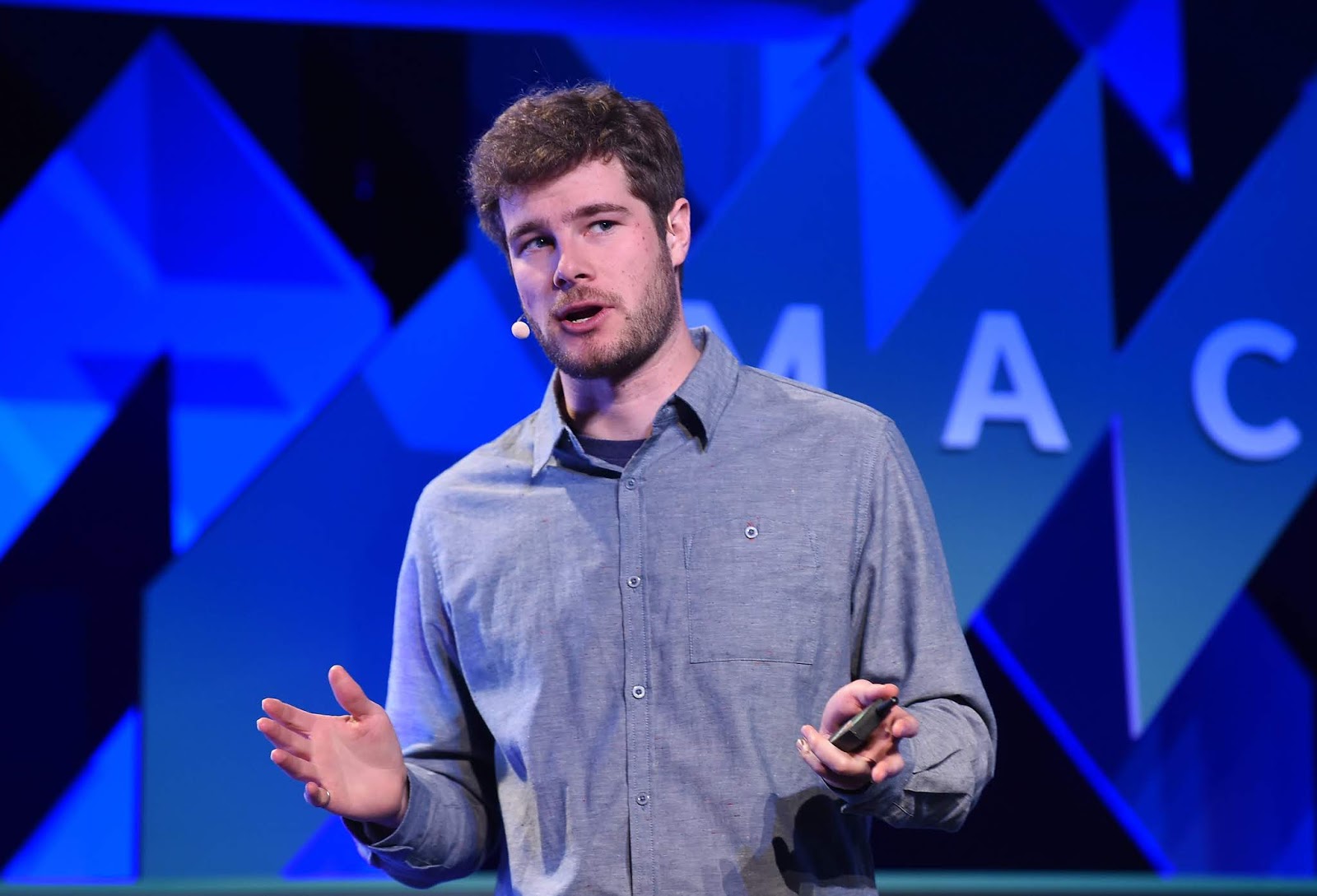 Pebble founder Eric Migicovsky.
3. Jibo: Jibo was a Boston-based startup that developed a social robot, that is, a robot designed to interact and communicate with humans. Although founded in 2012, Jibo launched its robot to the public in 2017 after about three years of development. However, the company didn't last long after that, shutting down November the next year.
Jibo was plagued with a series of delays that hinted of underlying struggles in taking its product from design to market. Jibo secured $3.5 million from a crowdfunding campaign on Indiegogo in 2014 on the premise of delivering a robot that could interact and act as a companion for humans. However, by the time its product was finally released three years later (compared to an earlier promise of 2015), cheaper smart speakers and voice assistants had become ubiquitous, able to perform most of the tasks the Jibo could. Production delays also resulted in a drop in enthusiasm towards Jibo's social robot which cost $900, a quite steep price.
Amid tough times, Jibo shut down and sold all of its assets to a New York-based investment firm in 2017.
During its existence, Jibo was staffed by a group of experts in the fields of social robotics and artificial intelligence including MIT professor Cynthia Breazeal who led the project.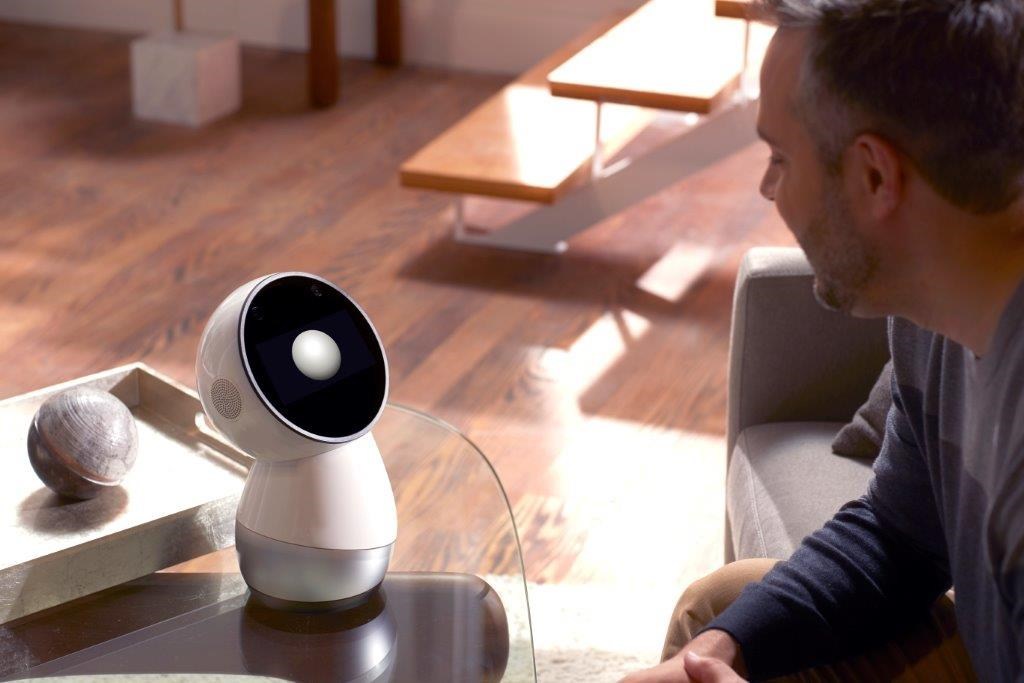 The Jibo robot.
4. Anki: Anki was in many ways similar to Jibo, except that its fall seemed much more startling given its much larger funding and sales amounting to hundreds of thousands of its robots. Anki developed two social robots, Cozmo and Vector that garnered fanfare and resulted in high sales. It also sold a custom racing game system that involved toy cars equipped with optical sensors, motors, wireless chips and artificial intelligence software.
Prior to shutting down, Anki raised nearly $200 million in funding (Crunchbase data) from investors including famed names like Andreessen Horowitz, Two Sigma Ventures, Index Ventures, and JP Morgan. The company made its debut during the 2013 Apple Worldwide Developers Conference (WWDC).
Anki had to close shop in April last year after struggling to attract necessary funding to sustain its operations. It had close to 200 employees at that time who were all laid off. However, a few of them happened to have fared well thanks to being poached by Waymo, the self-driving arm of tech giant Alphabet. That group included co-founder and then CEO Boris Sofman who happens to now be an Engineering Director at Waymo.
Anki was founded in 2010 by a trio that hailed from the Robotics Institute at the prestigious Carnegie Mellon University (CMU).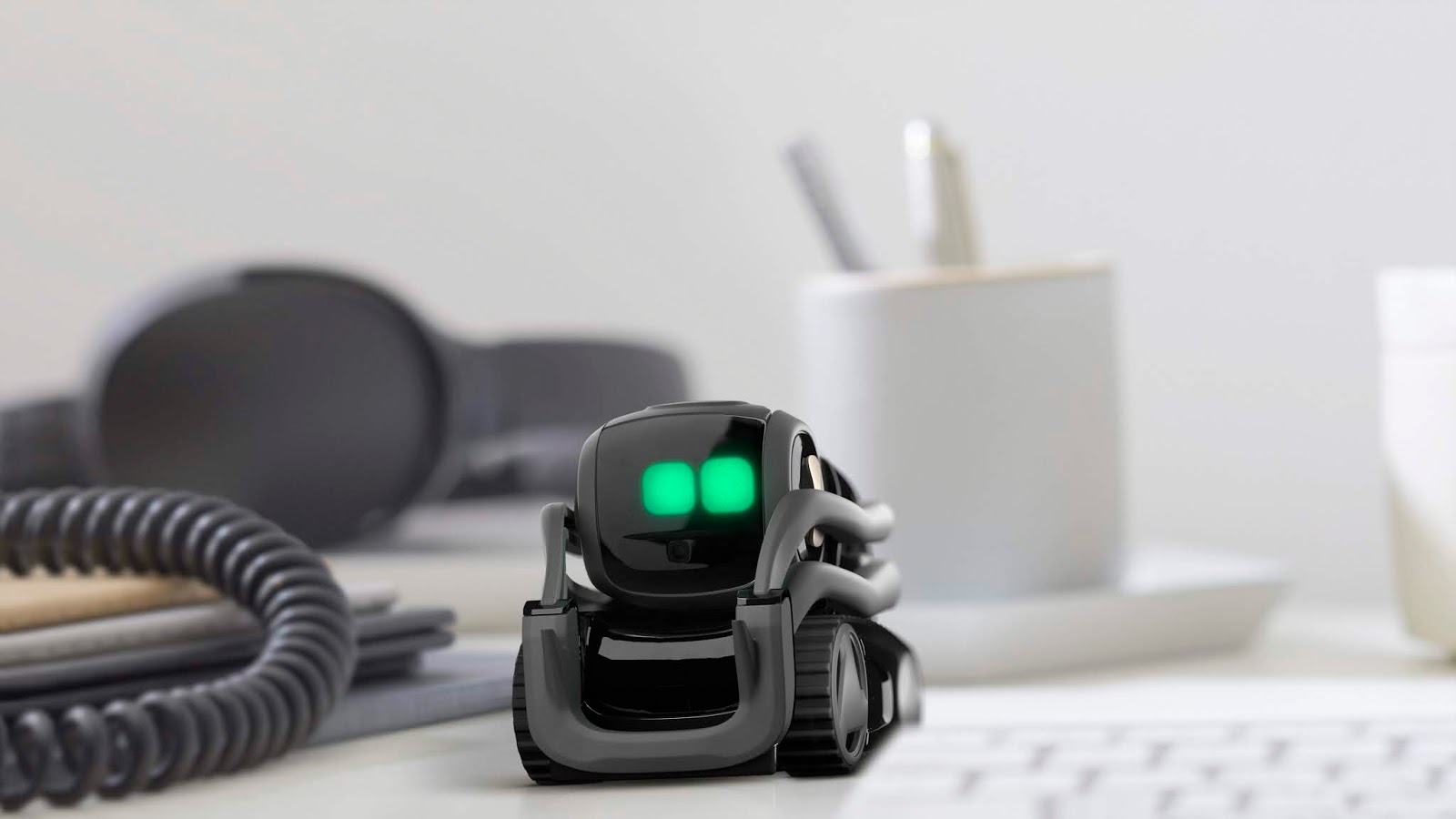 Anki's Vector robot.
5.
Aria Insights (formerly CyPhy Works)
: Aria Insights was a Danvers, Massachusetts-based startup that was formerly incorporated under a previous name, CyPhy Works. It made custom drones designed for use under higher-risk conditions. Its drones were targeted at enterprises rather than end consumers. Customers included law enforcement agencies, the US military, agriculture and energy companies and the likes. Aria also once ran a
pilot program with UPS
 that involved running commercial drone deliveries to remote or difficult-to-access locations.
Aria was founded by Helen Greiner who previously co-founded famed robotics company iRobot. Co-incidentally, another iRobot co-founder, Rodney Brooks, founded Rethink Robotics, the first company on this list.
Before shutting down in March last year, Aria had raised some $39 million in total funding (Crunchbase data). Its investors included famed names such as Felicis Ventures, General Catalyst, UPS, Bessemer Venture Partners and Lux Capital.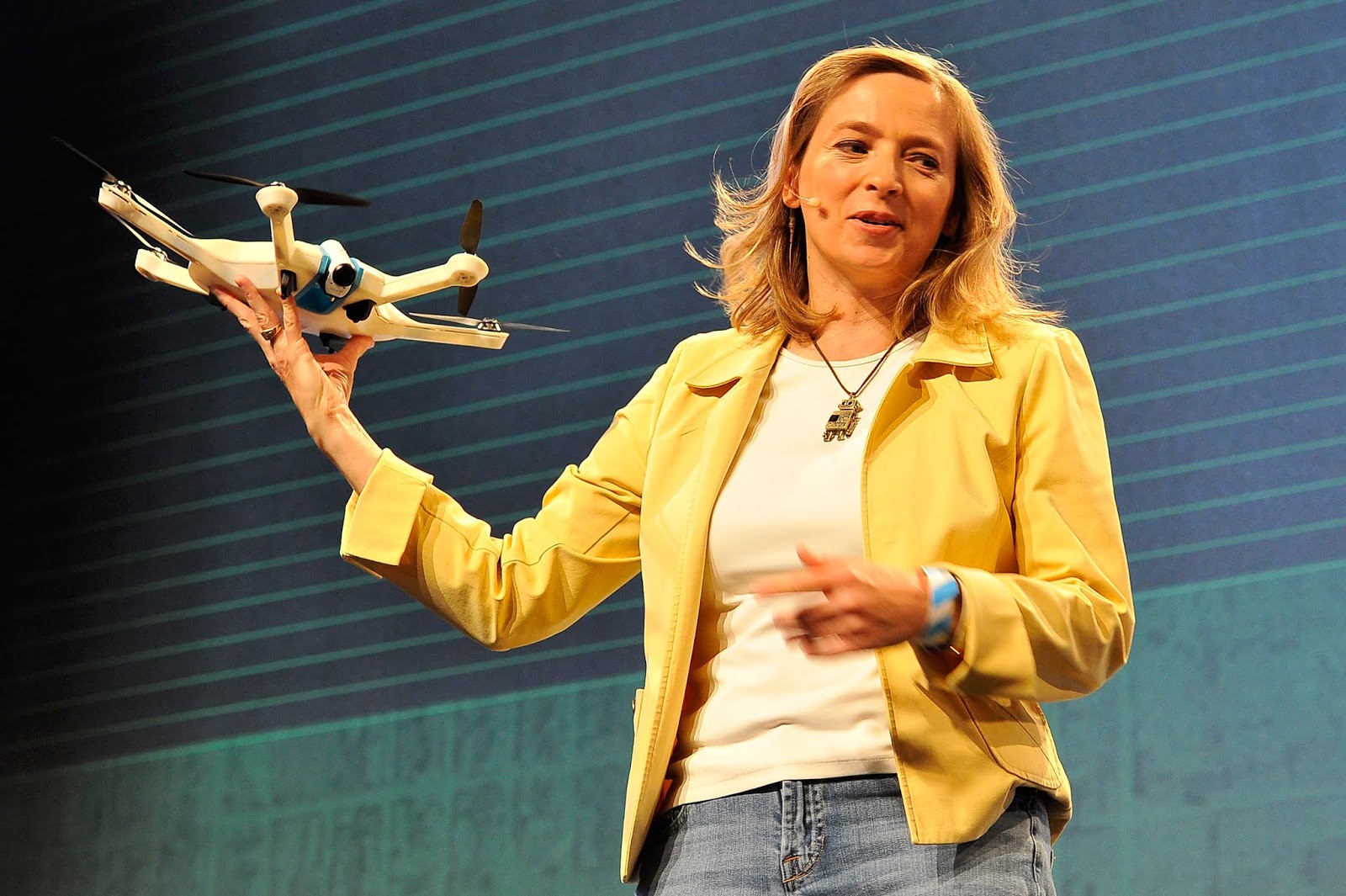 Aria Insights founder Helen Greiner holds one of the company's drones.
Photo by Steve Jennings/Getty Images for TechCrunch, under CC BY 2.0 license
6. Fuhu: Fuhu was an El Segundo, California-based startup that made Android tablets for kids. The company garnered quite a bit of fanfare, being known as a 'hot' startup during its time. In fact, Fuhu topped the Inc 5000 list of the fastest-growing private companies in America for two consecutive years. More than 2 million of its tablets were sold, and whispers of a planned initial public offering (IPO) once flew around.
However, in the years following its launch, mostly in 2014 and 2015, demand for Fuhu's tablets slowed down and competitors like Apple, Amazon, and Samsung expanded their tablet line-ups with more kid-friendly options. Others saw a stirring demand for kids-focused tablets and also jumped to manufacture theirs. These included the likes of Comcast and Toys "R" Us, which Fuhu once had an exclusive distribution deal with.
Amid slowing revenues and a heavy debt load, Fuhu had to file for bankruptcy in 2015 and was purchased at auction by toys multinational Mattel that same year. Mattel continued its brand for a few years before quietly shuttering it last year.
Fuhu has raised some $66 million in funding (Crunchbase data) before filing for bankruptcy. As at its peak, the company operated offices in California, Denver, San Jose, China, Hong Kong, Taipei and Japan.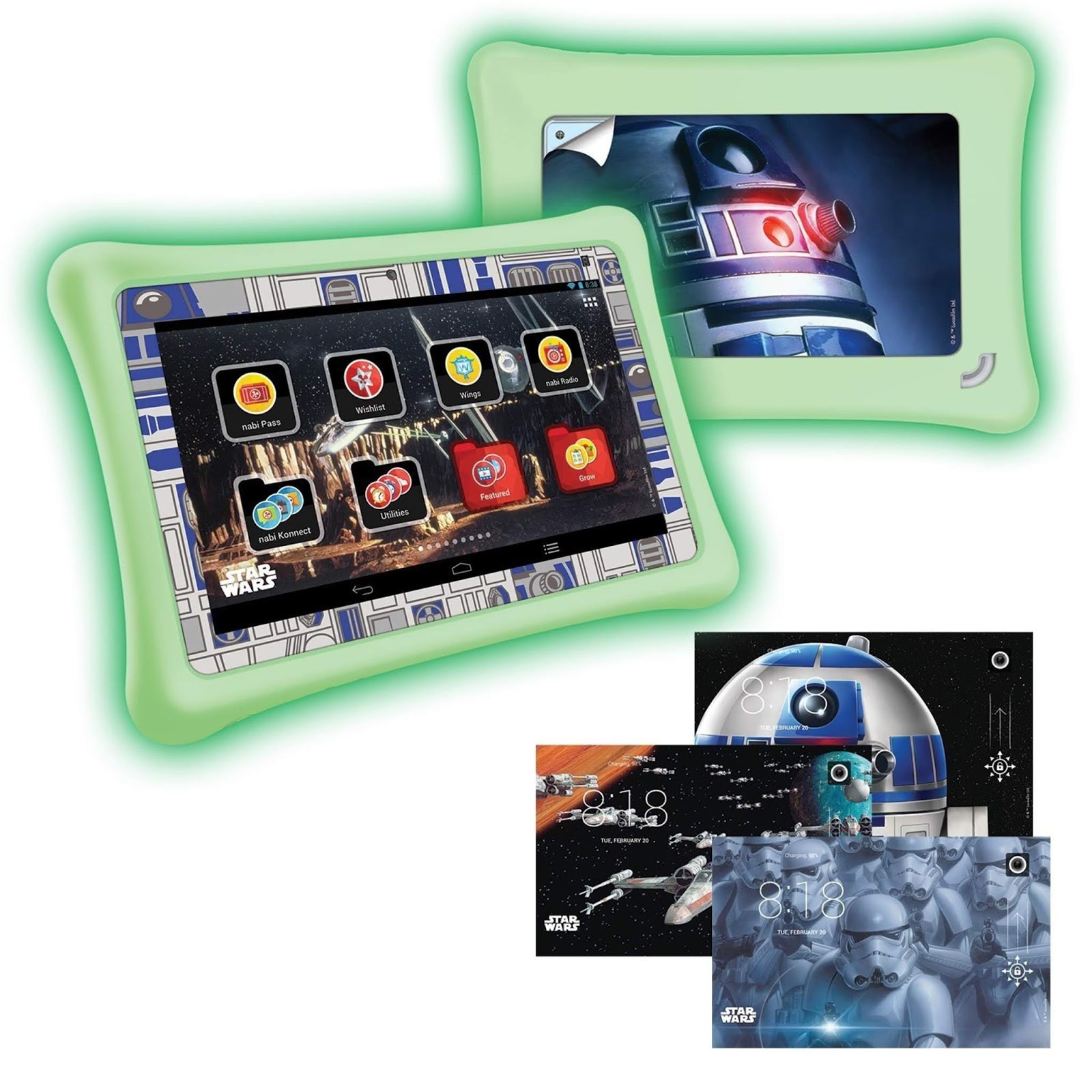 Nabi, one of the tablets produced by Fuhu.
7. Daqri: Daqri was an augmented reality (AR) startup that was backed by nearly $300 million in funding (Crunchbase data). It made AR headsets designed for industrial use. Founded in 2010, Daqri made its debut a year later by releasing an AR publishing platform designed to superimpose images and videos over a smartphone's camera at the scan of a QR code. This tech, as now seen in mainstream apps like Snapchat and Pokémon Go, forms the basis of augmented reality.
Daqri raised $15 million in funding in 2013, followed by a subsequent $260 million funding in 2017. Interestingly, most of its funding came from one quite obscure investor, Tarsadia Investments, which is described as a "multi-billion dollar family office investment firm based in Newport Beach", according to its website.
Facing business struggles, Daqri announced it was shutting down late last year. Its assets and patent portfolio were subsequently offered for sale, some of which were acquired by Snap Inc, the company behind the popular Snapchat app. Snap absorbed some of Daqri's employees as part of the deal.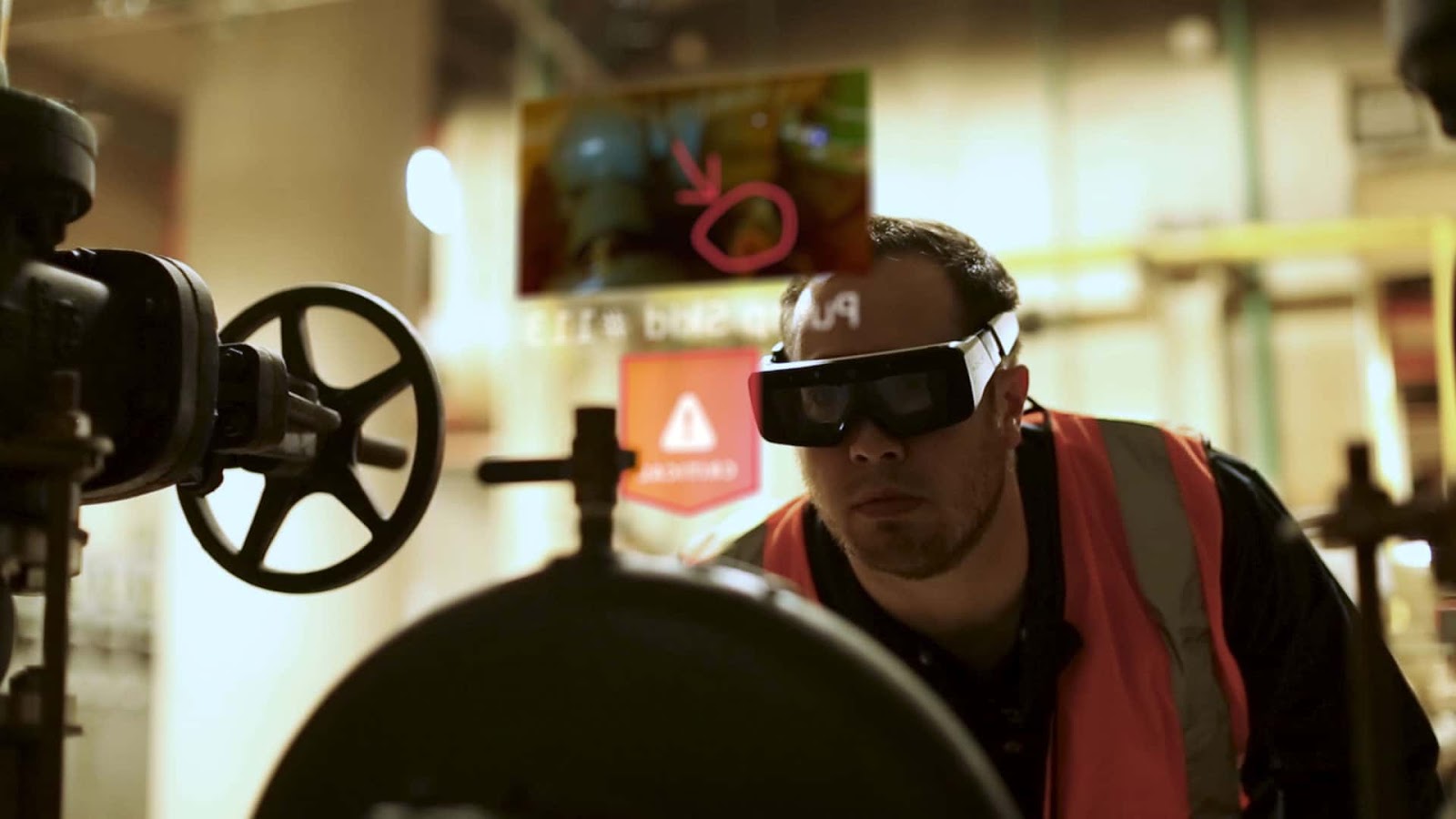 An industrial worker kit with Daqri's AR headset.
8. Jawbone: Jawbone may be the most recognized name on this list, having scaled uncommon heights before its fall. The company sold various consumer electronics such as wireless speakers, Bluetooth headsets, wearable wristbands, portable audio devices, and the likes. Jawbone as a company was originally incorporated as AliphCom and got its start developing a mobile headset designed to suppress background noise for DARPA, the U.S. military's research arm.
In coming times, the company ventured into developing other products and hit good times along the way. Jawbone raised nearly $1 billion in equity and debt funding from famed investors including Andreessen Horowitz, BlackRock, Silver Lake Partners, the Kuwait Investment Authority, Kleiner Perkins, Deutsche Telekom, and DST Global. The company was once valued at up to $3 billion by its investors and counted Silicon Valley luminaries like Ben Horowitz, Marissa Mayer, and Vinod Khosla as board members.
A series of adverse events led to Jawbone having to file for bankruptcy in 2017. Such events included not gaining enough market share and a resulting pivot to clinical health products that didn't go well. Facing financial struggles, Jawbone couldn't service its high debt load and had to enter a liquidation process. BlackRock, which loaned the company $300 million to stay afloat wrote down the value of that debt by nearly 98%, indicating a near-total wipeout.
During its existence, Jawbone also fought an acrid legal battle with competitor Fitbit after accusing the company of poaching away some of its employees who took confidential and proprietary information along with them. Six of such employees faced criminal charges from U.S. authorities but were however later cleared of any wrongdoing.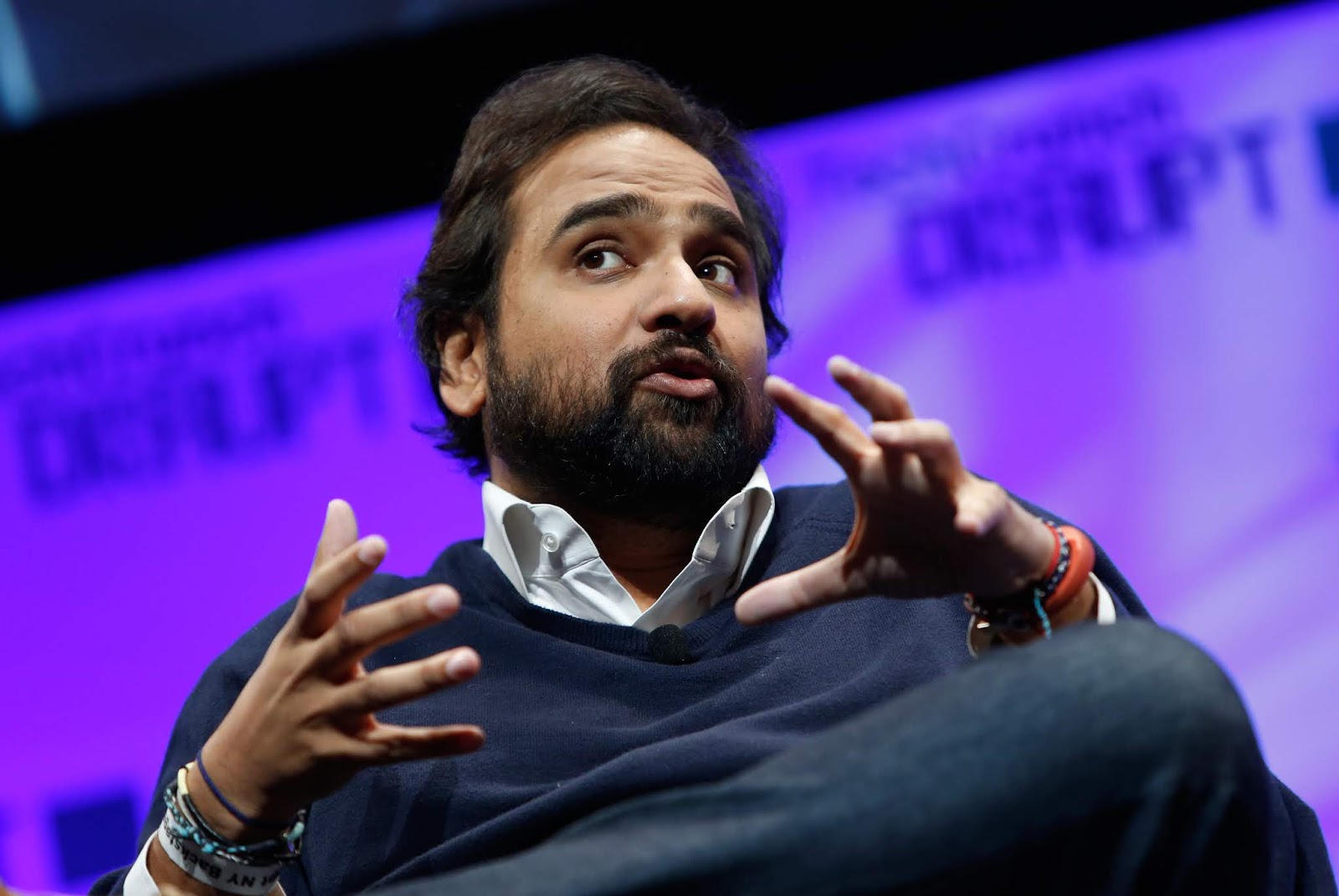 Jawbone co-founder and ex-chief executive Hosain Rahman.
Photo by Brian Ach/Getty Images for TechCrunch, under CC BY 2.0 license
9. Carbon Robotics: Carbon Robotics was a San Francisco-based startup that developed low-cost robotic arms designed to perform industrial-centric tasks. Its aim was clear, many tasks that could be automated are currently still done by hand and it wanted to change that. However, the startup faced impediments along the way and had to close shop last year, five years after it was founded.
Carbon Robotics raised $3.4 million in funding (Crunchbase data) in its entirety. Among its investors included Qualcomm, Techstars, SOSV, and the Duke Angel Network.
Carbon Robotics was quite small, having operated out of just one known office in its entirety. Given public information, it's safe to say the San Francisco-based startup never had up to 50 employees throughout its existence.
10. Aereo: Aereo was a New York-based startup that let persons view live broadcast television and also record them via the internet. This was made possible via an individual antenna and digital video recorder (DVR) that was leased to every user. Aereo was backed by $97 million in funding (Crunchbase data) from investors including IAC, FirstMark, and Highland Capital Partners. However, the company operated in what's commonly known as a gray area.
To make it simple, this was Aereo's business; Broadcasters usually transmit content to their subscribers via signals beamed from their respective satellites. Anyone with a capable antenna, usually paid for, can receive such signals and stream transmitted content on their televisions. Aereo provided such antenna to stream on mobile devices but not TVs, but however, didn't negotiate transmission fees with the cable companies broadcasting them. While the concept seemed good, this effected to a sort of stratagem that didn't rest well with legal laws.
Aereo was sued by various broadcasters who argued that enabling persons to tap into their signals (stream their content) without due permission was copyright infringement. Aereo tried to counter-argue that wasn't the case as the TV shows one could access using its service were already available to any customer with a set of rabbit ears (representing an antenna in this case). Aereo also argued that because its users, and not itself, selected the shows they could stream, it shouldn't have paid licensing fees. However, this apparently didn't sit well with legislators who deemed its service in violation of copyright laws. Aereo had to file for bankruptcy after that judgment which deemed its entire business futile.
Following its shut-down, Aereo's founder, Chaitanya Kanojia, launched another broadband startup, Starry, that this time provided wireless internet access for a flat fee in limited areas. Its selling point is the provision of high-speed internet at flat fees that amount to much less than conventional carriers charge. Luckily, Starry doesn't seem to operate in a legal gray area with its challenge lying more on the technical side.
Starry has raised $130 million in total funding (Crunchbase data).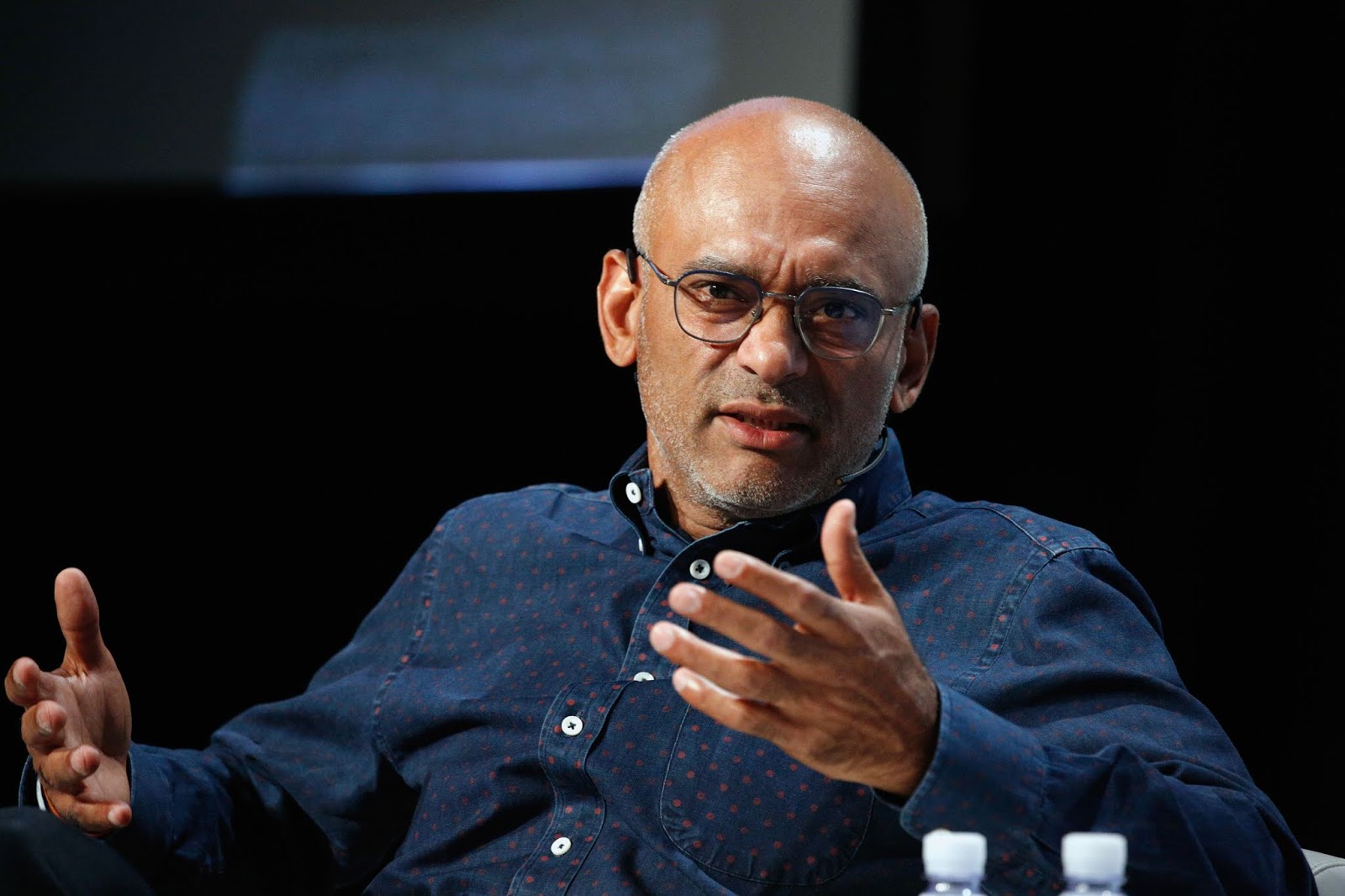 Aereo founder Chaitanya Kanojia.
Photo by Kimberly White/Getty Images for TechCrunch, under CC BY 2.0 license


These ten startups, some very successful at some point, profess to the fact that launching and scaling a successful hardware startup is no mean feat. Hardware is really hard, they say, and this really stands true. However, this isn't to discourage anyone willing to launch one as there still exist numerous hardware success stories, to name a few, Oculus, Nest, Dropcam, Xiaomi, Habana Labs, DJI, Royole, Samsara, Formlabs, and UBTech.
If you intend to launch one, just know it wouldn't be easy. We wish you the very best of luck anyway.