Watchlist: Seven Promising Gaming Upstarts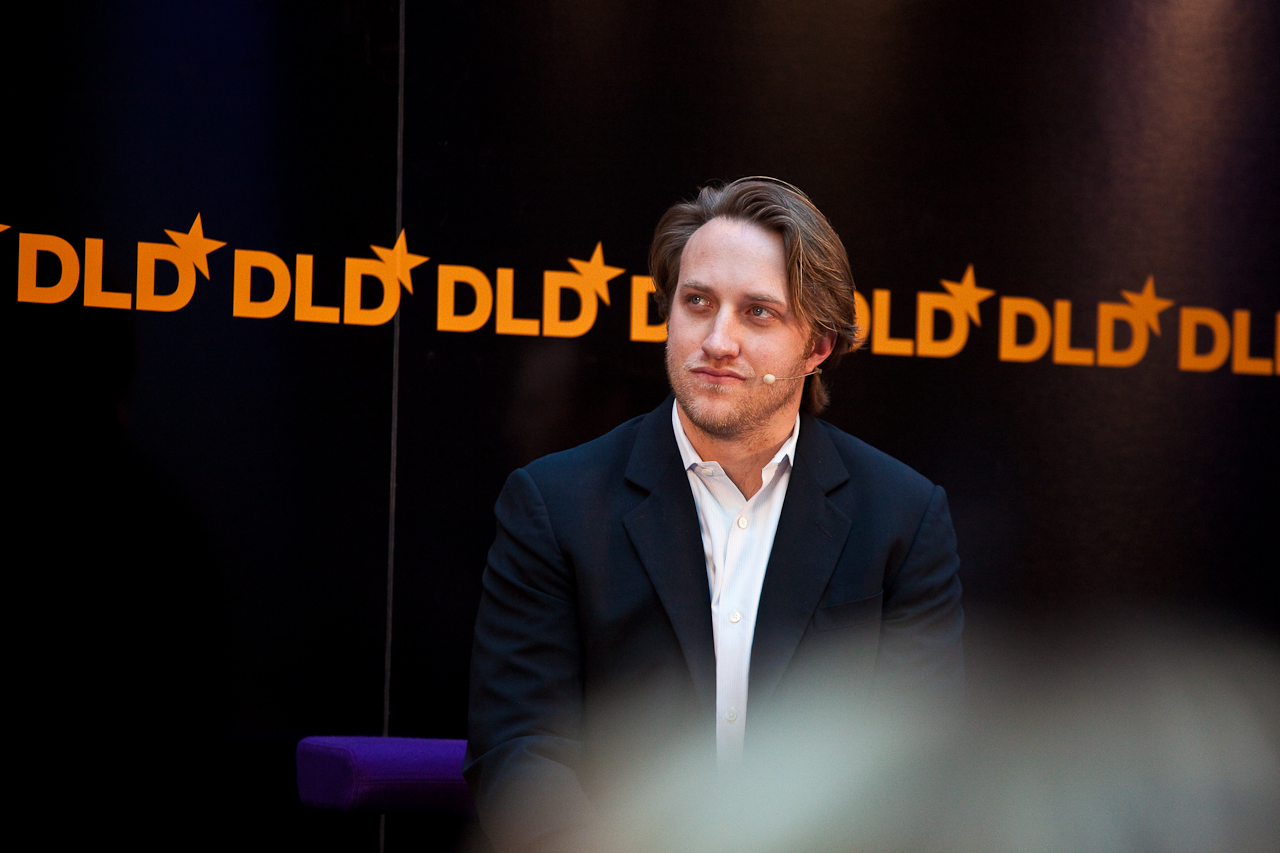 GreenPark Sports co-founder Chad Hurley. Hurley also co-founded mega video site YouTube.


The gaming industry is already huge yet still growing. For a hint, research from GlobalData predicts the gaming industry will soar to $305 billion by 2025. Mobile gaming accounts for much of the gaming industry's upsurge, coupled with additional factors like streaming, esports, augmented and virtual reality, cloud-based gaming and the likes. Games are getting more interactive and with more interactivity comes increased engagement and in turn more revenue for the entire industry.
Several gaming startups have emerged recently to capitalize on the industry's rise. Others have long-existed but are also keen on making the most of the industry's upsurge. They include game studios, esports franchises, and of course developers of platforms that support game creation. You may remember the popular saying that "during a gold rush, sell shovels". The idea is that only a few of the gold miners may be able to find gold while the shovel sellers get to sell to the miners noncontingent on whether they strike gold or not.
To relate to the gaming industry, the platform makers get to reap sales from game developers looking to strike gold even though not all will achieve that goal. However, several gaming platforms also falter in their plan as not enough developers flock to their creations. We have nevertheless compiled a seven-point list of game developers (miners) and platform builders (shovel sellers) alike that we feel have much potential for growth.
Two out of the seven sell shovels while the remaining five mine gold. Of course, no one can tell with certainty if a startup or company is slated to make it big. However, given certain criteria, we at The Techie came up with these seven gaming firms we feel are very promising. They are;

1. Wildlife Studios: Wildlife Studios is a mobile game studio based out of Brazil that's known mainly for two hits, Zooba, and Tennis Clash. Just five days after its launch, Zooba became a top downloaded game in the US and has remained so up until now. Likewise, Tennis Clash became a hit in lots of countries after its launch, at one time racking up to 300,000 downloads daily. It has remained popular up until now.
Wildlife operates from offices in Brazil, Argentina, Ireland, and the U.S. As at December 2019, it had around 500 employees and said it planned to increase that number to 800 by 2020 end, backed by a $60 million investment led by Benchmark. Other participants in that investment included ex-Facebook and Xiaomi executive Hugo Barra, Red Ventures CEO Ric Elias, Facebook VP of Growth Javier Olivan, and Iconiq Capital partner Divesh Makan. The investment valued nine-year-old Wildlife Studios at $1.3 billion.
Wildlife has made some strategic hires which include poaching Riot Games' studio art director, Mercado Libre's VP of Engineering, and Sony Interactive Entertainment's VP of game development.
The mobile game studio was founded by two brothers, Victor and Arthur Lazarte, in 2011.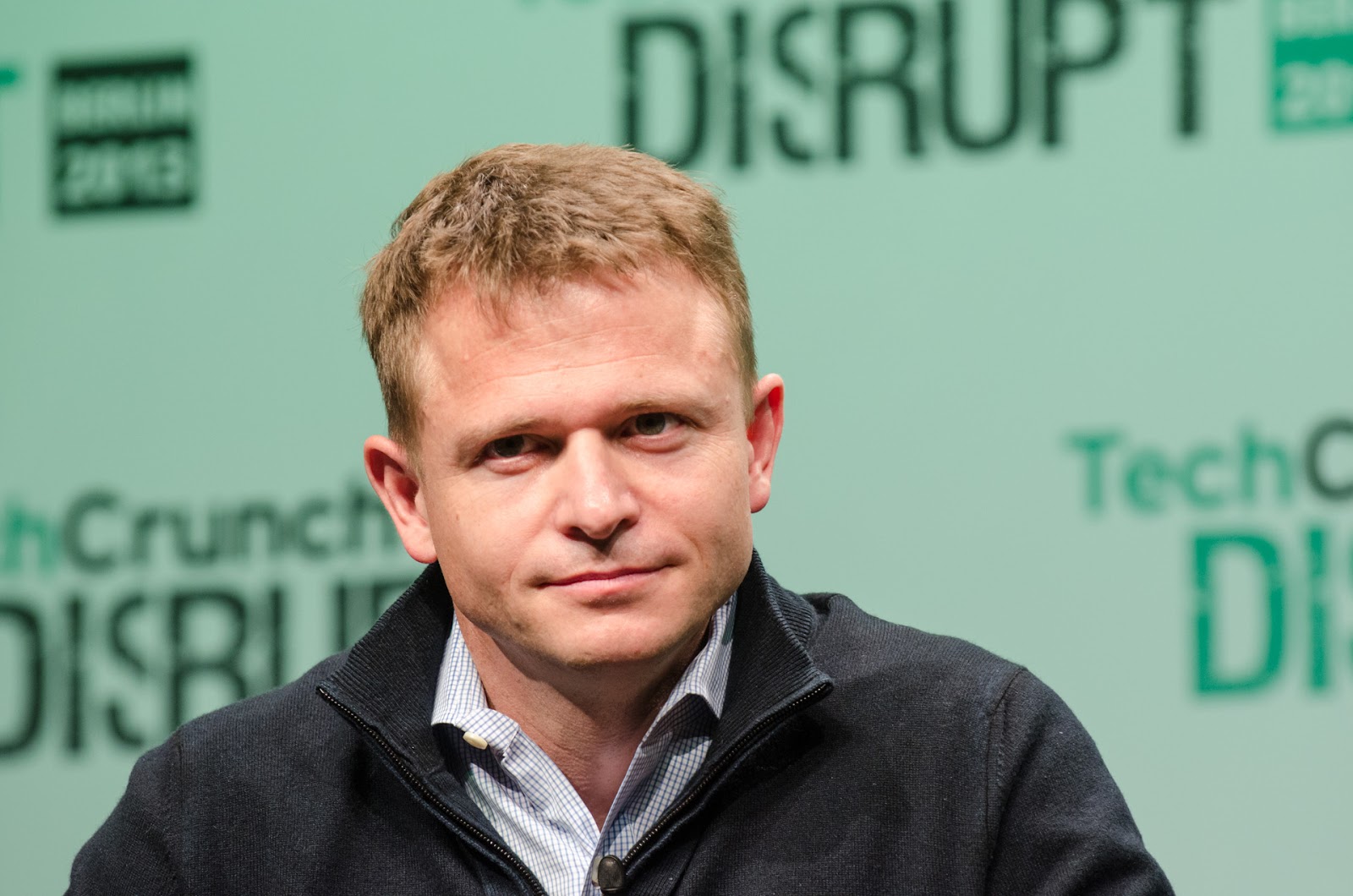 Benchmark general partner Peter Fenton (pictured) led the VC firm's investment in Wildlife Studios. He currently occupies a board seat at the company.
image: TechCrunch on Flickr, via CC BY 2.0 license
2. GreenPark Sports: GreenPark Sports is an esports startup that's notable for being founded by Chad Hurley, a co-founder and former CEO of YouTube. Alongside Hurley, Zappos co-founder Nick Swinmurn and Blitz co-founder Ken Martin currently lead the startup which was founded in 2018.
GreenPark describes itself as "a publisher and developer of fan-forward, digital experiences and mobile games for the new generation of sports and eSports fans" but hasn't published any known game yet, apparently still being in a sort of stealth mode. The Calabasas, California-based startup announced $8.5 million in seed funding from SignalFire, Sapphire Sport and Founders Fund late last year. Its website lists other notable investors such as SV Angel, Soma Ventures, San Francisco 49ers and prominent tech investor Scott Banister.
GreenPark is staffed by alums from the likes of Zynga, Riot Games, Activision, Method Studios, Microsoft, Amazon, SAP, and TiVO.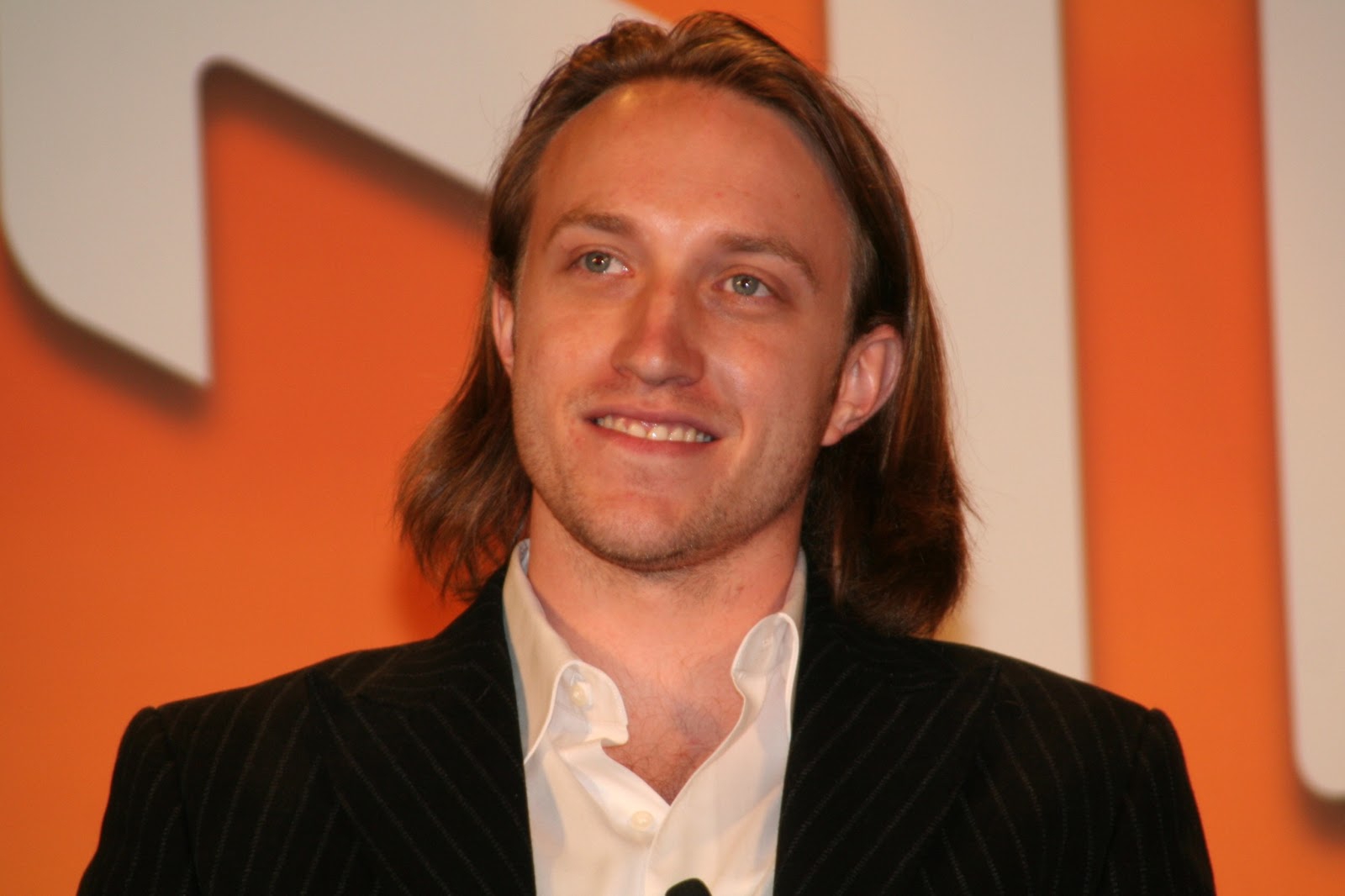 GreenPark co-founder and chairman Chad Hurley.
3. Drivetime: Drivetime is a unique gaming startup in its own way, being a developer of games targeted at drivers. No, don't fret, the games are voice-based and interactive so the drivers won't be losing attention to a video game while on the steering. Playing a Drivetime game feels like interacting with a voice assistant the way it's normally done during driving.
Drivetime launched in 2018 with $4 million in seed funding from famed investors including Zynga founder Mark Pincus, Sun Microsystems founder Scott McNealy, Applovin founder Adam Foroughi, Founders Fund, Felicis Ventures, Index Ventures, and Canaan Partners. If you're familiar with the in and outs of Silicon Valley, you should know that the aforementioned names gathering together for a seed round should signal something unique, and there actually is.
Drivetime was founded by three gaming veterans, Niko Vuori, who was previously GM of Zynga Poker and a co-founder of Rocket Games; Justin Cooper, also a former Zynga executive; and Cory Johnson, a former Principal Software Engineer at Zynga and Director of Engineering at Rocket Games. For those not in the know, Rocket Games is a gaming startup that was acquired by Penn National Gaming in 2016, just three years after its launch, for $170 million.
Last year, Drivetime further raised $11 million in Series A funding led by Makers Fund. Amazon and Google were also participants in that round. The investment coincided with the launch of a new interactive game based on Jeopardy!, a popular American TV show.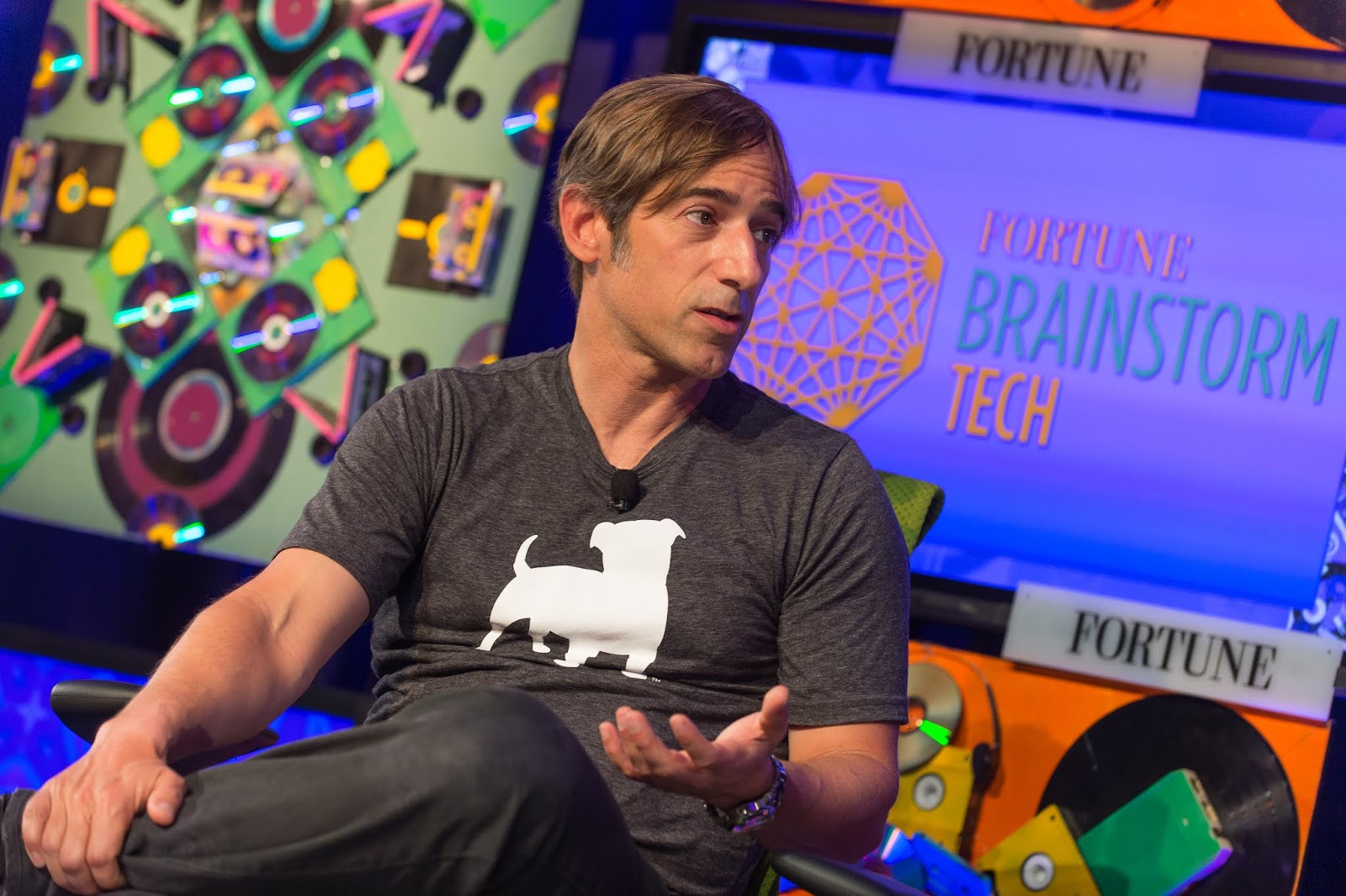 Mark Pincus (pictured), a prominent gaming entrepreneur, is an investor in Drivetime.
Photograph by Stuart Isett/Fortune Brainstorm Tech, under CC BY-NC-ND 2.0 license.
4. Roblox: Roblox is already big but could get bigger. Its journey to the top has been perpetual, having been founded way back in 2005 and grown into a gaming platform with more than 100 million monthly active users. Roblox as popularly known is an online gaming platform targeted at kids. It features user-created games and virtual words covering lots of genres. The available games on its platform are created via Roblox's own proprietary engine, with creators able to earn money from their games. A percentage of gaming revenue is then split between developers and Roblox itself.
Roblox has raised more than $300 million in total funding, the most recent being a $150 million Series G announced just last month. That round was led by Andreessen Horowitz, which also launched a tender offer to purchase $350 million worth of shares from existing stockholders.
Roblox is based out of San Mateo, California.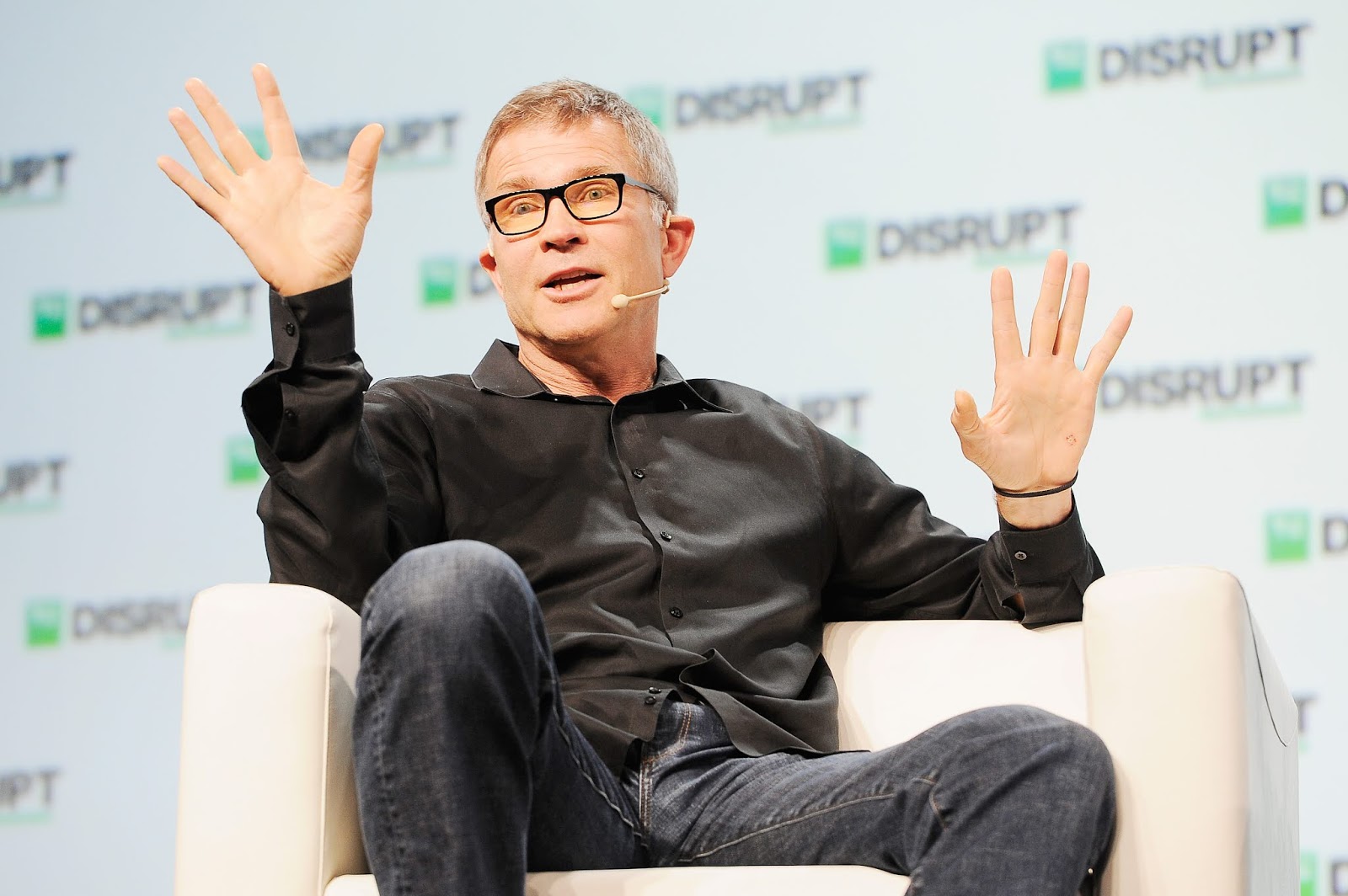 Roblox co-founder and CEO David Baszucki.
Photo by Steve Jennings/Getty Images for TechCrunch, under CC BY 2.0 license
5. Illumix: Illumix is a Redwood City, California-based startup that develops augmented reality (AR) games. It was founded in 2017 and raised $8.6 million in seed funding the following year. Prominent VC firms Maveron and Lightspeed Venture Partners led that round, with participation from Radar Partners, Unusual Ventures, and 451 Media. Illumix is still a small startup, employing less than 30 people currently according to its website. Although small, its team includes alumni from core gaming companies like EA, Zynga, and Microsoft.
So far, Illumix has debuted one game, an augmented reality-based title named Five Nights at Freddy's AR: Special Delivery. It's a survival horror game that entails using the real world for gameplay, think of a sort-of horror Pokémon GO. It's currently available for iOS and Android devices.
Thanks to a growing mobile gaming ecosystem, Illumix has much potential for growth although that's contingent on if it's able to deliver gaming hits. Of course, no one certainly predicts the future but given current circumstances, we are optimistic about its future.
Altogether, Illumix has raised roughly $10 million in funding.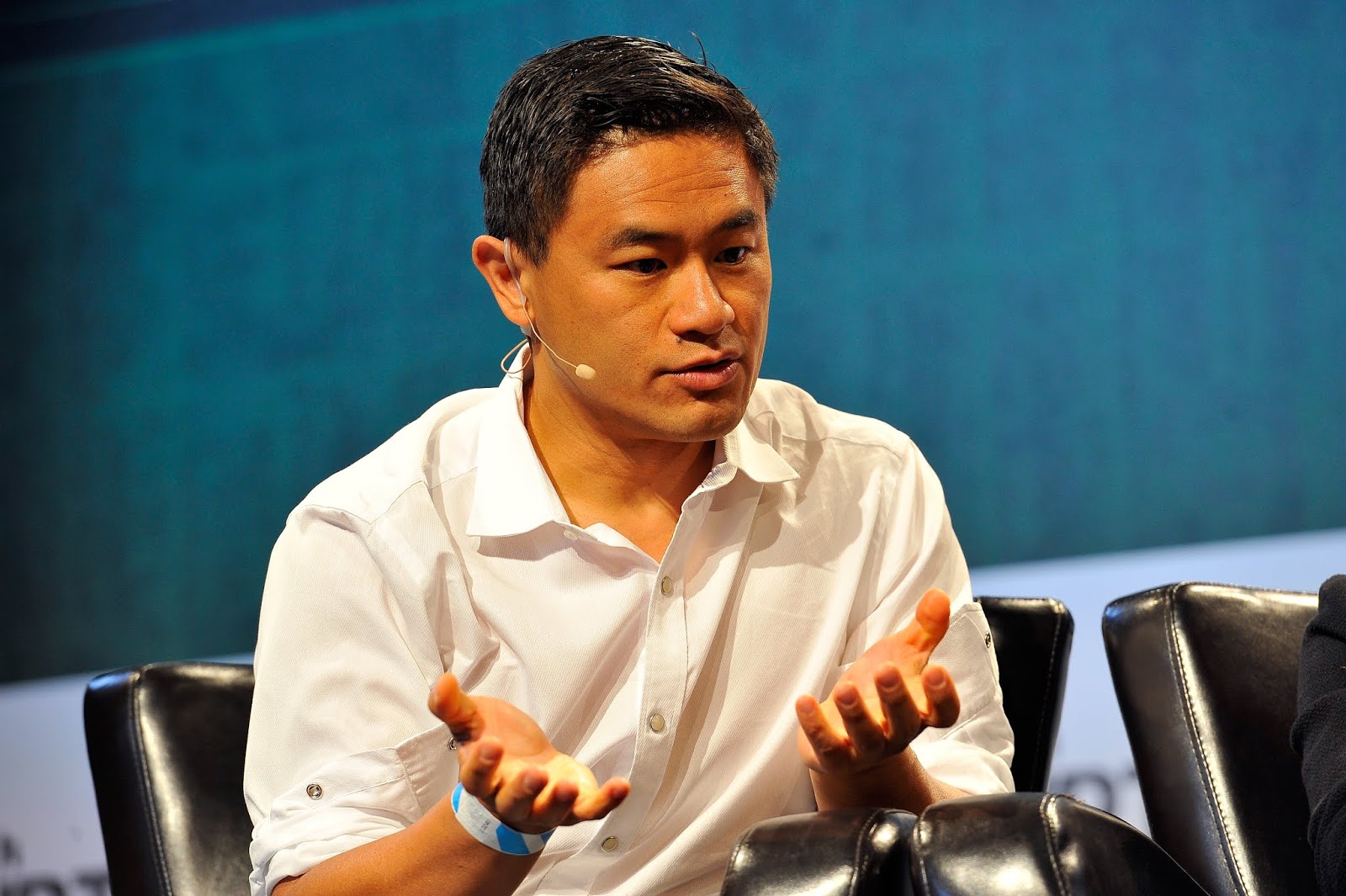 Lightspeed partner Jeremy Liew (pictured) alongside Nicole Quinn, another Lightspeed partner, led the famed VC firm's investment in Illumix.
Photo by Steve Jennings/Getty Images for TechCrunch, under CC BY 2.0 license
6. End Game Interactive: End Game Interactive is a relatively young gaming startup that's best known for developing Zombs Royale, a 2D battle royale video game that's playable via web browsers or iOS and Android devices. The 'battle royale' craze has proven to be a strong one, mainly popularized by hit video game Fortnite. For those not in the know, it involves a certain number of players competing amongst each other to produce one winner. However, unlike Fortnite, Zombs Royale is a 2D game, that is made up of two-dimensional models, and not a 3D game which involves higher-end graphics emanating from the use of three-dimensional models.
End Game says its games have attracted more than 160 million players of whom 1 million play on a daily basis. The gaming startup announced $3 million in seed funding just last month. The funding was led by Makers Fund, with participation from other investors including mega game studio Supercell, Twitch COO Kevin Lin, Twitch VP Huber Thieblot, Unity co-founder David Helgason, and music executive Scooter Braun.
End Game is currently working on another game, Fate Arena, which is expected to launch on PC, mobile and other platforms.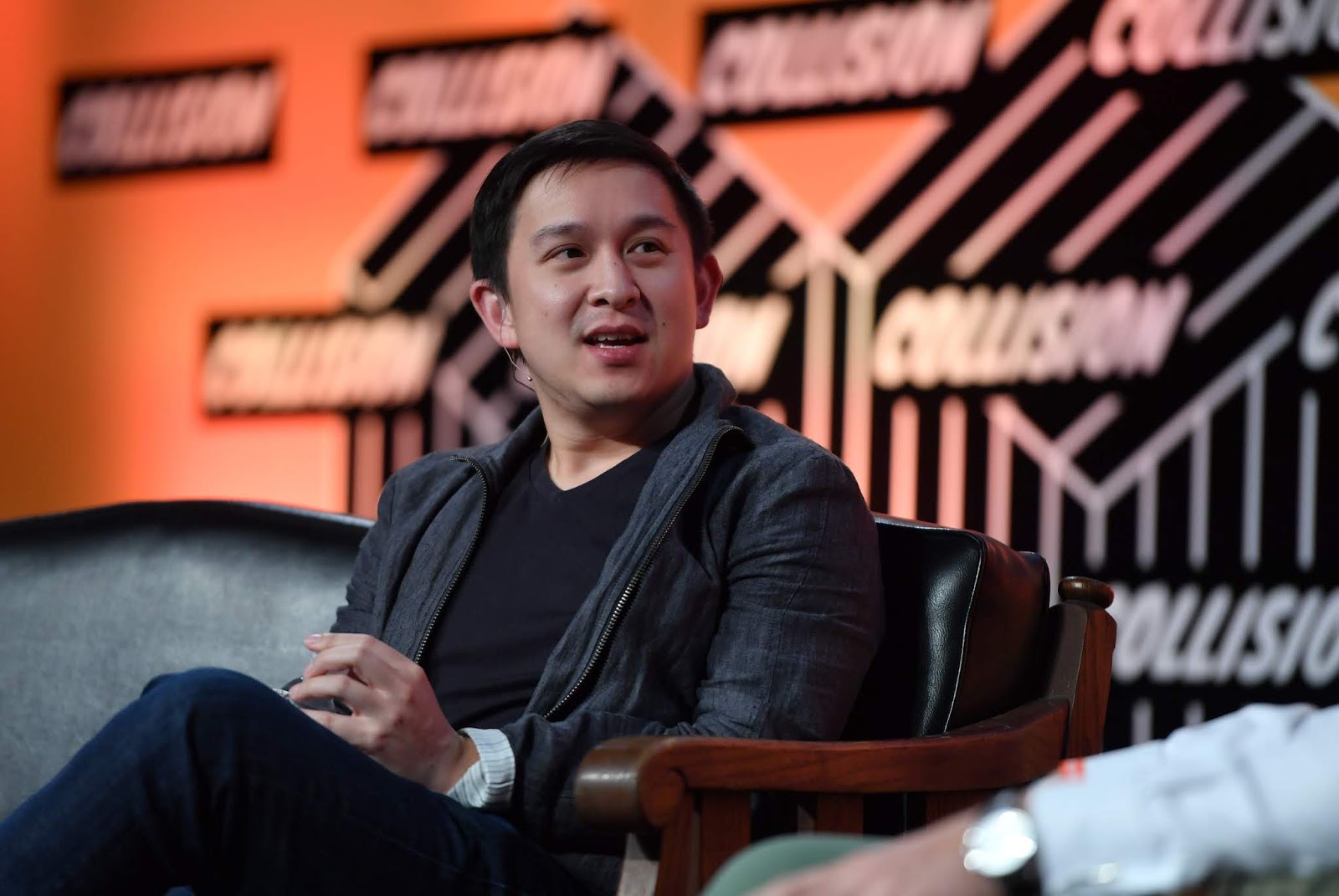 Twitch COO Kevin Lin (pictured) is an investor in End Game Interactive.
Photo by Stephen McCarthy/Collision/Sportsfile, under CC BY 2.0 license
7. Manticore Games: Manticore Games is a San Mateo-based startup that's working a new platform to support game development for novices. The new platform called Core is aimed at being an easy-to-use interface for creating high-quality games without the need for substantial art and coding work that's normally required for game development. Think of it as a Weebly for games.
Manticore hasn't yet released its product but has nevertheless attracted $45 million in funding from several investors. They include Benchmark, CrunchFund, SV Angel, Correlation Ventures, Macro Ventures, and several unnamed "high-profile gaming and tech entrepreneurs", according to a 2017 press release.
Manticore was founded by gaming veterans Frederic Descamps and Jordan Maynard, who previously founded A Bit Lucky, a developer of social games that was acquired by Zynga in 2012. Descamps and Maynard took up executive roles at Zynga following the acquisition before leaving to found Manticore in 2016. Manticore is staffed by alums from well-known gaming companies such as EA, Blizzard, Respawn, Roblox, Crystal Dynamics and of course, Zynga.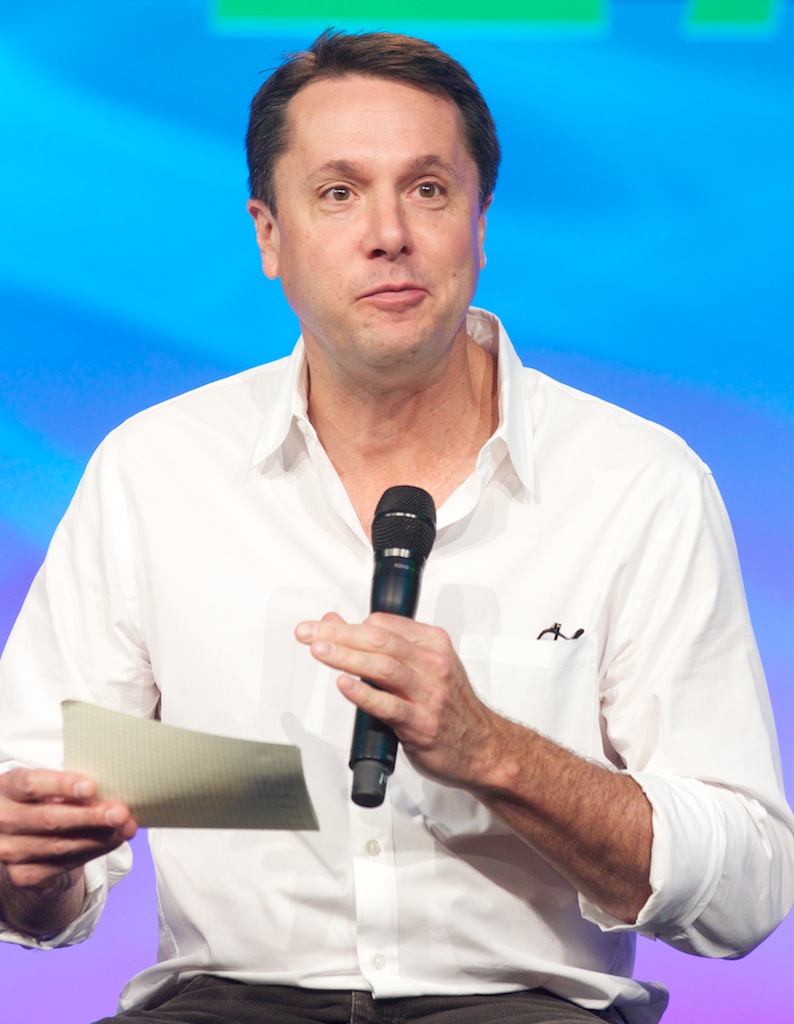 Benchmark partner Mitch Lasky (pictured) currently holds a board seat at Manticore. He took up that position after Benchmark led a $15 million Series A in the San Mateo-based startup in 2017.

If you picked up a pattern from this write-up, it may be that Zynga employees have stretched across to either spearhead or fund several notable startups in the gaming industry. If you happen to come across another of such kind, you should probably keep an eye out as it just may be very promising.
If you're curious for more knowledge on startups, you should probably check out another of our lists, this time of ten hardware startups that are already shuttered but will be missed amongst many. If you're more curious, then you may also read our recent write-up on the promise of self-driving cars that are yet to be fulfilled.