Quibi Fends Off Patent Lawsuit Ahead Of Launch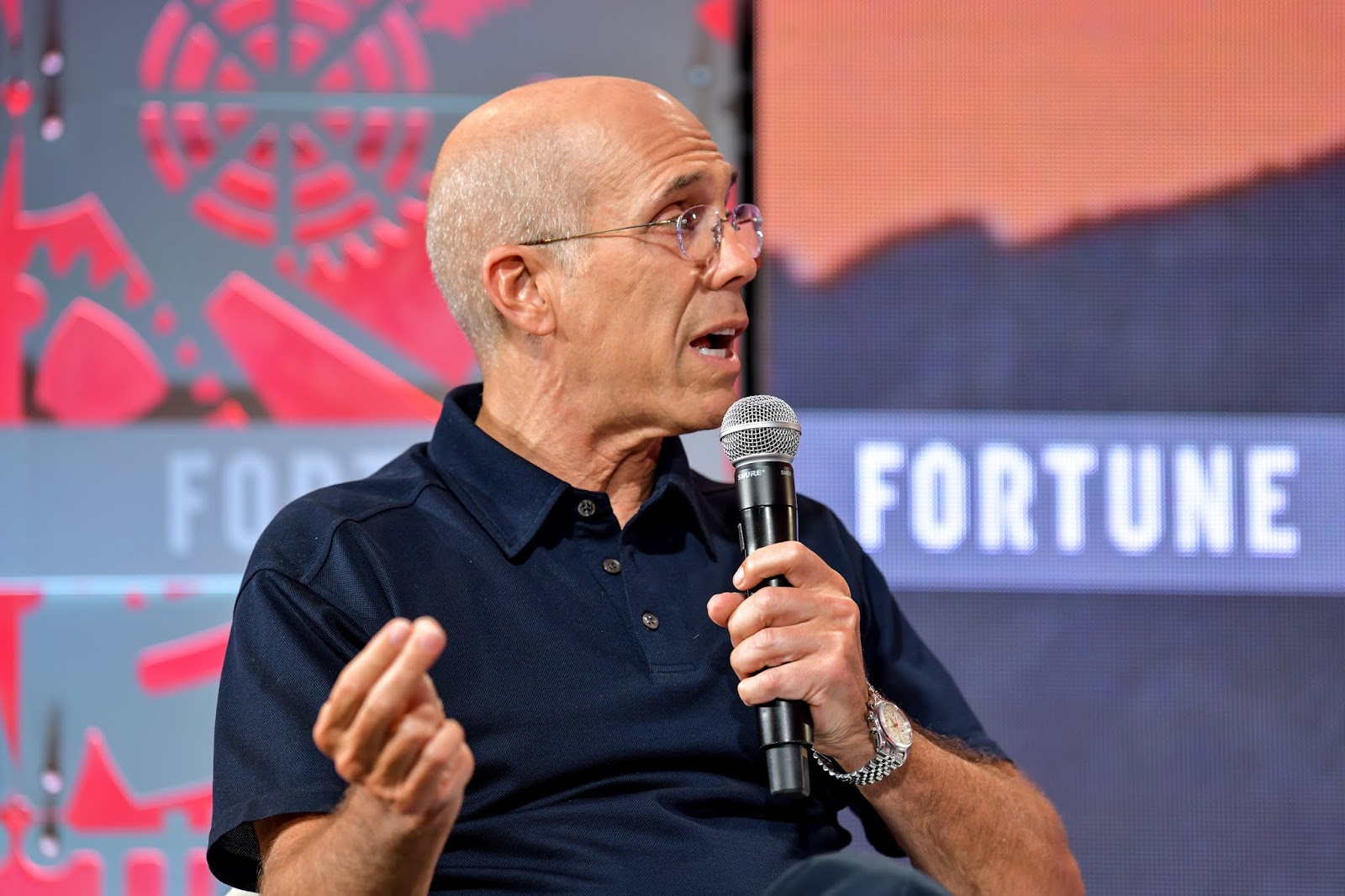 Quibi founder Jeffrey Katzenberg.
Photograph by Stuart Isett for Fortune Magazine, under CC BY-NC-ND 2.0 license
Quibi, ahead of its scheduled launch next month, happens to be fighting a lawsuit from Eko, a company that develops software that supports the production and distribution of media content over the web. The lawsuit centers around Quibi's 'Turnstyle' feature, which determines the orientation of a user's phone (either vertical or horizontal) and presents content in a fitting style. Quibi unveiled the Turnstyle feature back in January at this year's Consumer Electronics Show (CES). The company's founder, famed media veteran Jeffrey Katzenberg, alongside its CEO, former HP head Meg Whitman, took the stage at CES and gave the general public a limited look into its video streaming app which is scheduled to launch on the 6th of April.
It turns out others, not just the general public, happened to be observing closely on that day Quibi gave a limited look into its streaming service. Eko was one of such and happened to have filed a lawsuit alleging Quibi copied its patent covering a system designed for interactive video playback. Eko is also said to have filed a complaint to the Apple App Store "in an attempt to derail the scheduled launch of Quibi's app," according to counter-suit from Quibi.
Quibi filed its counter lawsuit in a Los Angeles federal court and is seeking a declaration that it does not infringe on Eko's patent and that Eko is prohibited from claiming so. The company is also seeking monetary damages.
In their respective lawsuits, Quibi and Eko admit that Quibi founder Jeffrey Katzenberg met with Eko CEO Yoni Bloch and discussed a possible investment in Eko. Eko claims it showcased its horizontal-to-vertical video technology to Katzenberg at that meeting before he later passed on a possible investment in Eko. Surprisingly, Snap, the company behind Snapchat, also comes into play in the suit. Eko asserts that it met with three Snap employees under nondisclosure agreements with regard to "a potential integration of Eko technology into the Snapchat app". Those employees are said to have later joined Quibi, the first two in October 2018 and the third in the spring of 2019. Eko is claiming those employees took its trade secrets to Quibi.
Quibi, on the other hand, frames the trade secrets claim as "untrue and implausible on their face: The employees referenced by Eko are not engineers or computer programmers, do not read source code, and would have had no reason to request or obtain Eko code. In any event, no Quibi employee brought or used any Eko trade secrets, computer code, or proprietary information to Quibi", it said.
Quibi further said the claims in Eko's patent "are inapplicable to Quibi's app and its Turnstyle functionality."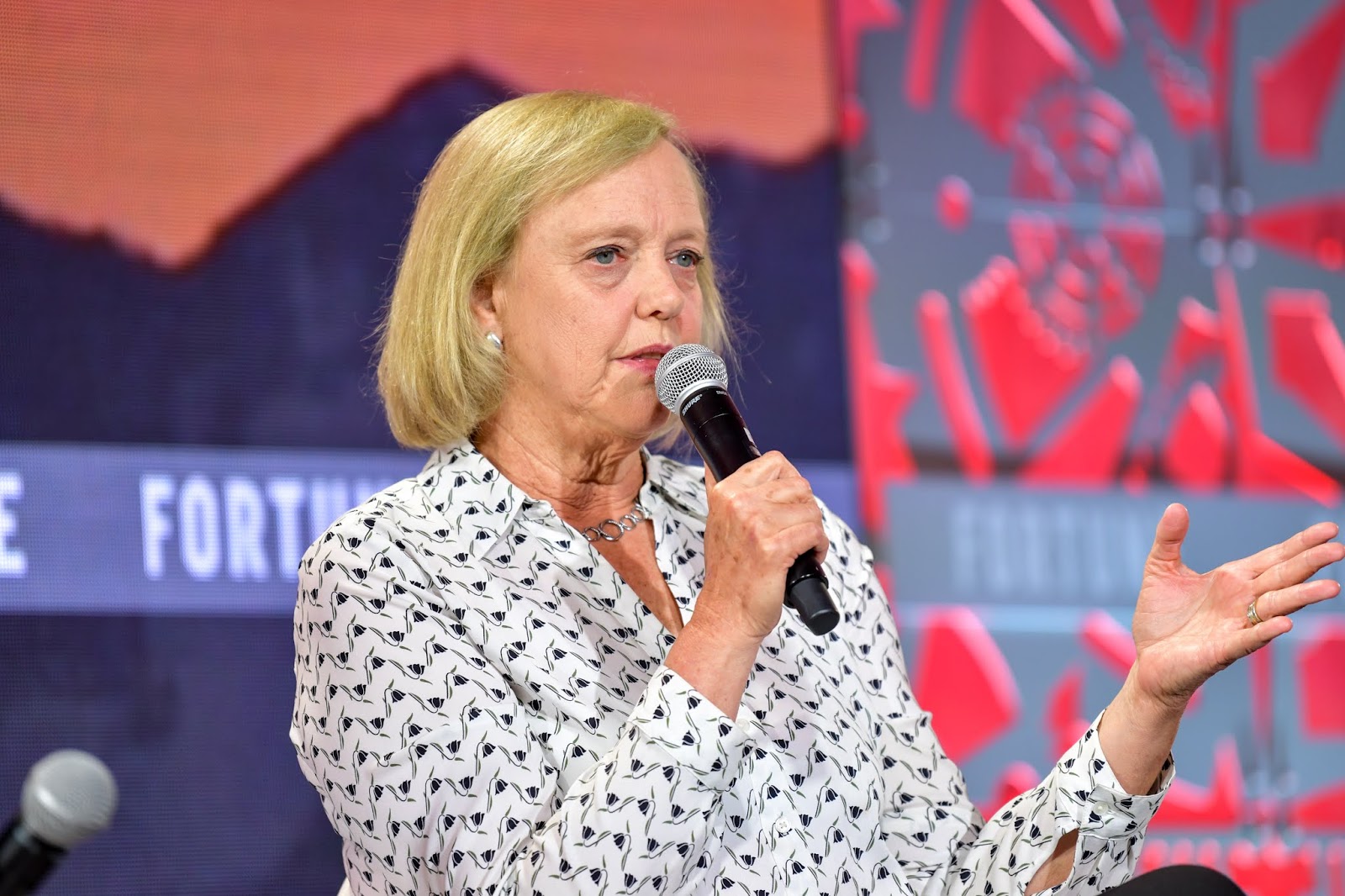 Quibi CEO Meg Whitman.

Photograph by Stuart Isett for Fortune Magazine, under CC BY-NC-ND 2.0 license

Quibi has raised eyebrows not just for its founders being two already accomplished tech and media veterans but also for its planned content roster. Ahead of its launch, it has already secured original content from entertainment bigwigs including Steven Spielberg, Tyra Banks, Reese Witherspoon, Antoine Fuqua, Chance the Rapper, Idris Elba, Sophie Turner, Demi Lovato, Zac Efron, Andy Cohen, Scooter Braun, Guillermo del Toro, rapper Offset and several more.
Securing such content must have proved expensive and sort of explains why Quibi has also secured $1.75 billion in funding even before its launch.