A Look At Rigetti Computing
Rigetti Computing CEO Chad Rigetti Photo by Steve Jennings/Getty Images for TechCrunch Quantum Computing is not yet a mature field…
Rigetti Computing CEO Chad Rigetti
Photo by Steve Jennings/Getty Images for TechCrunch
Quantum Computing is not yet a mature field although IBM has said it expects commercialization in 3-5 years. They're several established companies and young startups working in the field, all looking towards future use for solving complex problems that can't be normally solved by today's computers. Some started so early in the industry while some came in late. For example, IBM has been researching quantum computing since 1996.
In the midst of the various quantum computing companies lies a noteworthy one, Rigetti Computing, a Berkeley, California based Y Combinator incubated startup backed by the likes of of Andreessen Horowitz, Bloomberg Beta, AME Cloud Ventures, Data Collective, WTI, Lux Capital, and Sutter Hill Ventures. The startup — founded in 2013 — has offices in Fremont and Berkeley, California, and is working on a cloud quantum computing platform for AI and computational chemistry.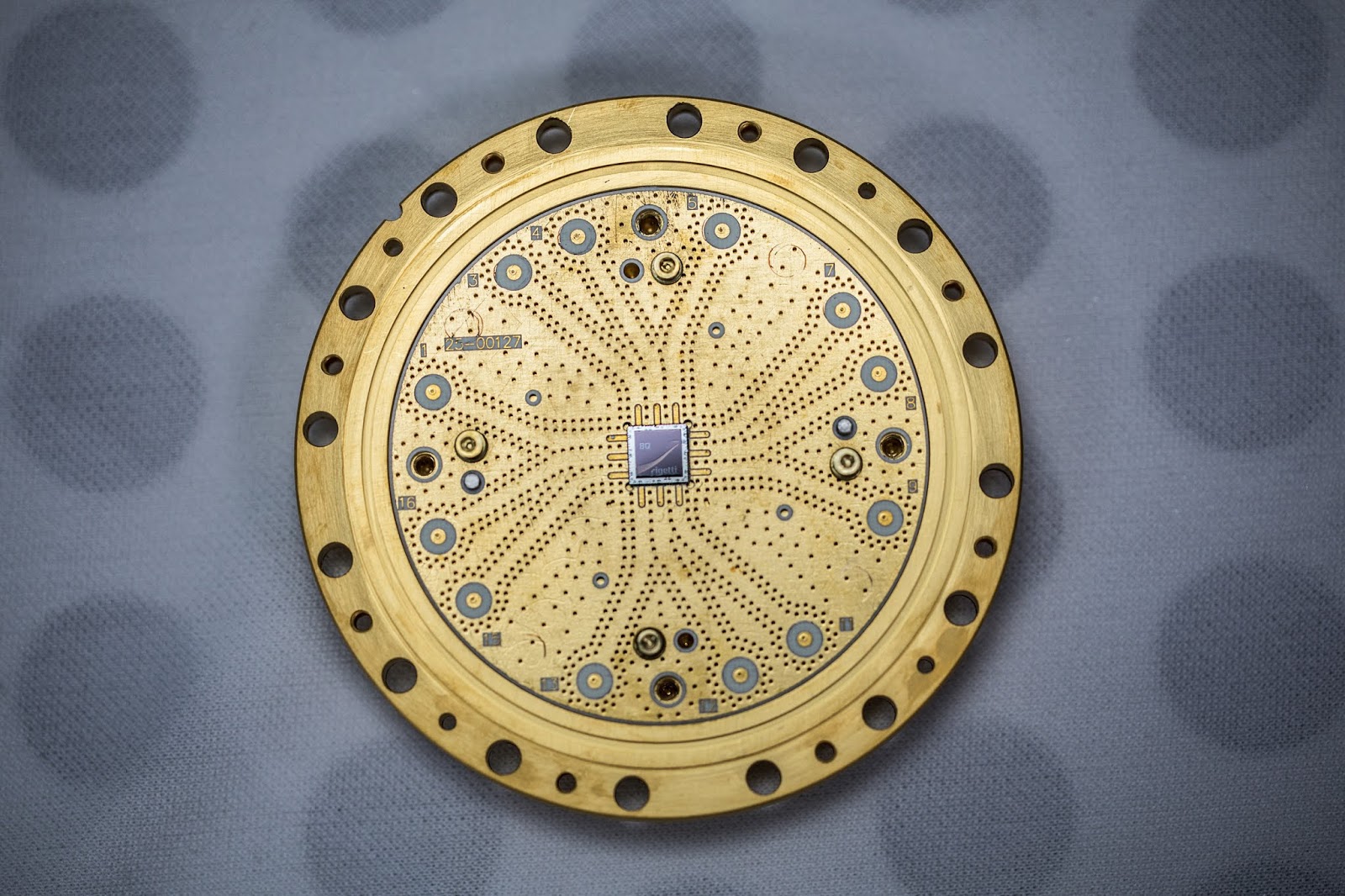 An 8-qubit quantum processor built by Rigetti Computing

image: Rigetti Computing
That platform is Forest, the company's API for quantum computing in the cloud. It integrates directly with existing cloud infrastructure, treating the quantum computer as an accelerator in its case. Forest is currently in public beta and has been used to develop and run quantum algorithms on the cloud. Projects developed on the platform include quantum games, simulation of a nuclear structure, and training of neural networks.
Other key stats about Rigetti Computing include:
$120 million in total funding according to Crunchbase data.
Recognized by MIT Technology Review as one of the world's 50 Smartest Companies.
Andreessen Horowitz general partner Vijay Pande, angel investor Charlie Songhurst, and retired U.S. Marine Corps General (16th Chairman of the Joint Chiefs of Staff) Peter Pace are board members.
Rigetti is competing with the likes of IBM, D-Wave, Microsoft, Google, Intel, HP, Lockheed Martin, IonQ, and 1Qbit in a market that could top $13 billion revenue by 2023.