A Peek Into Roblox's Financials
Recently, the gaming company Roblox filed to go public, seeking to do so 13 years after launching, and some $336 million…
Recently, the gaming company Roblox filed to go public, seeking to do so 13 years after launching, and some $336 million in venture funding raised over the years. Roblox is a gaming platform made primarily for kids in which they can create their own games or play those created by others.
The company reports having about 31 million daily active users and some 345,000 developers who have monetized their Roblox games.
In this article, we dig into Roblox's S-1 filing with the US Securities and Exchanges Commission to analyze its financial performance over the years as well as its business history.
Revenue
In 2019, Roblox pulled in $488.2 million in revenue and reported a net loss of $86 million in the same year. In the year before that (2018), the company pulled in $312.8 million in revenue and reported a net loss of $97 million.
For the nine months in this year (2020) from January to September, Roblox pulled in $588.7 million in revenue, which is a record for the company. It reported a net loss of $203.2 million in that same period.
As seen, Roblox's revenue has soared over the years. The company has seen its usage numbers soar amid a coronavirus pandemic that has widely driven up gaming activity. Even before the pandemic, Roblox had recorded healthy growth, with more games being developed on its platform and more users playing them over time.
Over the years, Roblox had grown its revenue and cut losses, with this year marking an exception. In the nine months from January to September, the company reported a net loss of about $203 million, compared to $46.3 million in the same period last year.
Roblox has had enough cash to withstand losses over the years as it catered to expansion. The company reported having $801.6 million in cash on its balance sheet as at this September ending.
History and Overview
Roblox as a company was founded in 2004 but formally launched its gaming platform to the public three years after that in 2007. First on the PC, the company launched on iOS in 2011, on Android in 2014, and on the Xbox gaming console in 2016.
Roblox launched its Developer Exchange Program that enables developers to monetize games which they create on its platform in 2013. That program has fueled a high increase in game development activity on Roblox, whereas the company says its developers are on track to earn over $250 million this year.
Over 345,000 developers have monetized their games on Roblox, creating a wide variety of games for the company's 31 million daily active users and over 150 million monthly active users.
Roblox makes most of its money from its in-game currency called "Robux", which can be bought for hard dollars in real life. Robux is sold both directly on Roblox and at many retail stores in the US.
Founding
In 2004, an entrepreneur named David Baszucki launched Roblox together with a colleague by name Erik Cassel. Cassel passed way in 2013 after battling cancer for three years, leaving Baszucki as the remaining living founder.
Before founding Roblox, Baszucki had founded a previous mechanical design software company named Knowledge Revolution, which was sold to MSC Software for $20 million in 1998. It was six years after selling Knowledge Revolution that Baszucki teamed up with the late Erik Cassel, who was an engineering executive at the mechanical design software company, to launch Roblox.
Baszucki has stuck to his roots at the prestigious Stanford University where he studied engineering and computer science and picked an interest in simulation and mechanical design software. Similar to Knowledge Revolution, Roblox is a simulation platform that incorporates in-game phsics, with Baszucki stating that the company was inspired by his work on "Interactive Physics" at Knowledge Revolution.
Roblox is a word-blend of the words "Robots" and "Blocks", made obvious by the block-like characters present in its games.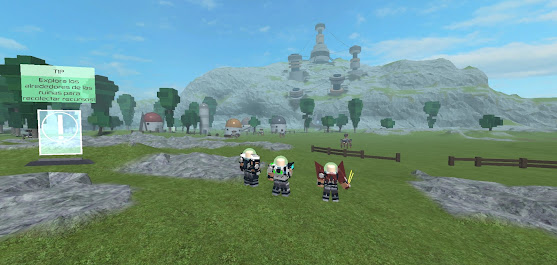 Roblox gameplay.
Photo credit: Roblox
Investors
Roblox is funded by a host of big-name investors including Andreessen Horowitz, Singapore's Temasek, Meritech Capital, Altos Ventures, Tiger Global Management, and the Chinese gaming giant Tencent.
The company's last funding round was a $150 million Series G that came in February this year. That round co-incided with a $350 million secondary fundraise wherein shares were purchased from early Roblox stakeholders & employees rather than directly from the company.
The Series G round in February placed Roblox's valuation at $4 billion, whereas the company is now said to be targeting a valuation double that amount in its IPO.
Photo: Roblox CEO David Baszucki by Fortune Conferences is licensed under CC BY-NC-ND 2.0