A Dig Into Affirm's Financials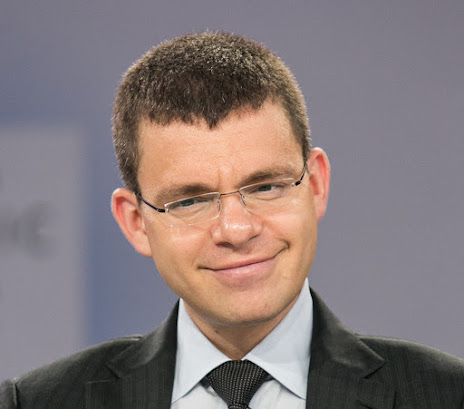 Affirm, the popular 'buy now, pay later' company that provides installment loans to consumers through a large network of retail partners, just filed for an initial public offering (IPO). The company first announced that it confidentially filed for a public offering in October and has now released a public filing that provides insight into its business.
From Affirm's extensive S-1 filing, we provide insight into the company's financials in this article.
Revenue
In its most recent fiscal year which ended in June 2020, Affirm pulled in $509.5 million in revenue and reported a net loss of $112.6 million in the same period. In the year before that, the company pulled in $264.4 million in revenue and reported a net loss of $120.5 million.
This very year, Affirm has witnessed a business surge and pulled in $174 million in revenue in just the three months leading up to September. In the same three months, the company widely curtailed its losses to $15.3 million compared to $30.8 million in the previous year.
Affirm provides loans to consumers through a network of over 6,000 retail partners. The company's major customers include Walmart, Audi, Expedia, Oscar de la Renta, and the interactive fitness equipment maker Peloton.
Affirm issues loans to consumers to finance purchases at its retail partners. It's a symbiotic relationship whereby the retailer benefits by booking full sales on the spot while offloading debt financing to Affirm. Think of Affirm as an outsourcer for the consumer purchase loans usually offered by retailers.
Like many lenders, Affirm makes money from interest income on its loans even though that actually accounts for less than half of its revenue. The bulk of Affirm's revenue comes from charging retailers for using its service, bringing in $256.8 million in revenue out of $509.5 million in the company's most recent fiscal year.
In addition to interest income and charging merchants, Affirm also securitizes its loans and sells them to outside investors. 
Peloton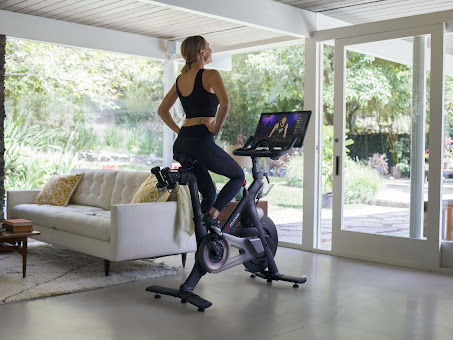 Photo: Peloton
As already mentioned, Peloton is a major Affirm customer. The interactive fitness equipment maker is known for its pricy fitness bikes and treadmills that offer live and recorded virtual fitness classes on a subscription basis.
Peculiarly, Peloton is singled out here as Affirm's S-1 filing indicates that the company accounts for a very significant part of its revenue, precisely 28% of its revenue in its most recent fiscal year and 30% in the three months leading up to September.
Affirm lists Peloton's unusually large contribution to its revenue base as a 'Risk Factor' in its S-1 filing, given that a case where Peloton decides to stop doing business with the company will significantly weight down its revenue.
Affirm has partnered with Peloton for a few years now and has helped drive sales for the fitness equipment maker whose products run into thousands of dollars. Peloton recently had a record-breaking quarter as the coronavirus pandemic widely shuttered in-person gyms and drove up the need for in-home fitness.
Founders
Affirm was founded by Max Levchin, a serial entrepreneur who co-founded two previous companies, the payments giant PayPal which was acquired by eBay; and Slide, a developer of third-party apps for Facebook that got acquired by Google. 
In its heyday, Slide was the largest developer of third-party apps for Facebook before Google swooped in to acquire the company in a deal worth over $200 million. Google, however, shut down Slide just a year after acquiring the company, whereas Levchin then left the company later to launch his next project, Affirm.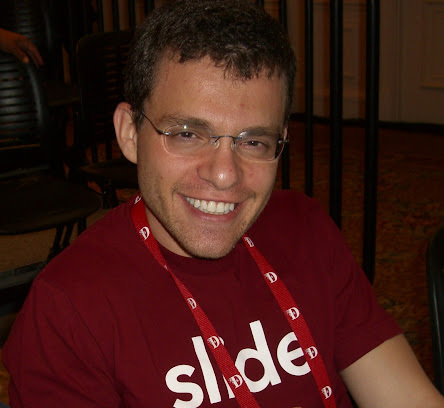 Levchin is seen here rocking a Slide t-shirt.
Photo credit: 
Esthr, 
licensed under 
CC BY-NC 2.0

Before founding Slide, Levchin also co-founded the popular payments service PayPal and was its Chief Technology Officer for four years leading up to its sale to eBay for $1.5 billion in 2002. He's part of what's known as the "PayPal Mafia", a group of early PayPal employees who went on to launch many other successful firms.
The "PayPal Mafia" also includes other well-known entrepreneurs like Peter Thiel (Palantir and Founders Fund), Elon Musk (Tesla and SpaceX), Reid Hoffman (LinkedIn), Jeremey Stoppelman (Yelp), and David Sacks (Yammer and Craft Ventures). 
Along with Levchin, Affirm's founding team also includes Nathan Gettings, a Palantir co-founder; and Jeff Kaditz, a co-founder of the health company Q Bio that's backed by nearly $60 million in outside funding from investors including Andreessen Horowitz.
Investors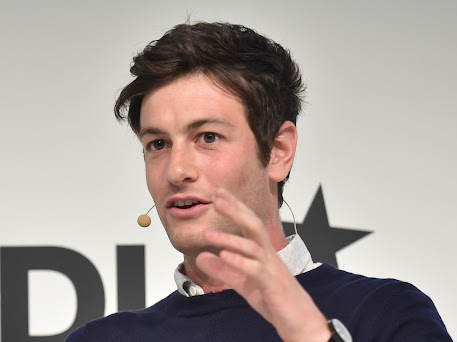 Joshua Kushner, the founder of venture capital firm Thrive Capital, is an investor in Affirm and sits on the company's board.

Photo credit: Hubert Burda Media, licensed under CC BY-NC-SA 2.0

Affirm is backed by a party of big-name investors including; Founders Fund, Fidelity, Lightspeed Venture Partners, GIC, Durable Capital Partners, Khosla Ventures, Andreessen Horowitz, Thrive Capital and many more. 
The company's S-1 filing lists 5%(+) shareholders, the limit requiring disclosure by the SEC, including Founders Fund, Thrive Capital, Spark Capital, Lightspeed Venture Partners, and Jasmine Ventures. 
The retail technology company Shopify is also a 5%(+) shareholder in Affirm and is a major partner to the company. It obtained its stake under the terms of its business partnership with Affirm.
Over the years, Affirm has raised over $1.3 billion in equity funding and is known be valued at over $3 billion by private investors. The company is now reportedly targeting a valuation of up to $10 billion on the public markets.
Summary
Affirm is one of the most valuable privately-held fintech companies in the US. It marks the third serial successful company for its founder Max Levchin and seems like a healthy business given its reported financials. 
Affirm is a part of a crop of companies that have recently filed for IPOs and are looking to go public in the late ends of this year. That crop also includes other well-known names such as Airbnb, C3.ai, and DoorDash.
Photo: Affirm Founder Max Levchin by World Economic Forum is licensed under CC BY-NC-SA 2.0