Bill Gates-Led Clean Energy Fund Raises Fresh $1B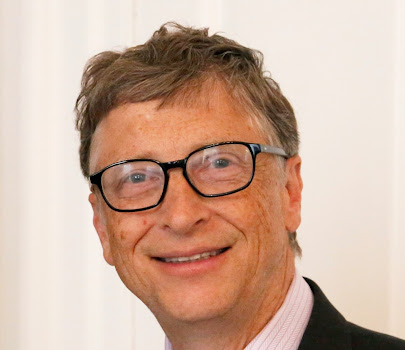 Breakthrough Energy Ventures, a clean energy-focused investment firm led by entrepreneur Bill Gates, has raised $1 billion for a new fund after deploying most of the first $1 billion fund that it raised in 2015. The new fund drew investments from big names in the business world including Shopify founder Tobias Lütke and Abigail Johnson, the CEO of American investment giant Fidelity, reports Bloomberg.
Bill Gates founded Breakthrough Energy Ventures, BEV for short, in 2015 as part of his investment efforts to prop up the clean energy sector and raised an initial $1 billion fund from an all-star team of business titans that included Amazon's Jeff Bezos, Alibaba's Jack Ma, Bloomberg L.P. founder Michael Bloomberg, Facebook's Mark Zuckerberg, and India's Mukesh Ambani.
In a six-year span since its launch, BEV has backed many clean energy and technology companies including notable names like QuantumScape, a maker of electric car batteries; Redwood Materials, an electric car battery recycler launched by a co-founder of Tesla; waste-to-energy gasification company Sierra Energy; and Nigerian on-demand transport app MAX.ng.
BEV notably scored a big win when QuantumScape went public last year through a merger with a special-purpose acquisition company (SPAC) and has since soared high to now command a market value of over $20 billion.
Now, it's apparent that Bill Gates isn't shying away but doubling down on investing in the clean energy sector as he's moved to raise yet another new $1 billion fund. Thanks to Gates's prowess and strong connections, the new $1 billion fund yet again drew investments from major names in the business world including the heads of companies like Shopify, Fidelity, hedge fund Baupost Group, and Salesforce-owned Tableau Software.
With its new fund, it's said that BEV aims to invest in as many as 50 companies. The investments from the fund are mostly dictated by Bill Gates, who's made a name for himself as a major promoter of green-focused investing.
Though, it doesn't seem that many investors in BEV's previous fund came back to chip into its new similar-sized fund. This may be due to the fact that clean energy investments generally prove riskier than normal investments due to higher probabilities of failure and usually takes longer times to bear fruits in cases where they do.
Even, it seems that Gates is mostly pursuing interesting ideas and potential clean energy breakthroughs rather than monetary profits with BEV. He signaled that in an interview with Bloomberg Green earlier this month when he asserted that BEV is so new that "there's no economic signal" to determine the fund's performance. 
Gates pressed that "It's the quality of the teams. It's the potential of the ideas,…And whether these companies would have happened without us." that he mostly takes to mind when making clean energy bets rather than economic abilities and projections.
Photo credit: DFID – UK Department for International Development, licensed under CC BY 2.0
Related;