BMW Unveils Working Electric Wingsuit
Photo credit: BMW

BMW Designworks, a creative consultancy owned by automaker BMW that works both with its parent firm as well as many other companies, has teamed up with BMW to unveil a flying electric wingsuit that was taken for a maiden flight by the popular stuntman Peter Salzmann. "The Electrified Wingsuit" as it's named is the result of three years of R&D work and testing that led up to a working electrified wingsuit which was launched from a helicopter up in the air.
The Electrified Wingsuit is a concept introduced by Peter Salzmann that was brought to life by BMW's engineering capabilities. The automaker developed the wingsuit at the same time it ramped up development of its recently-launched fully-electric SUV, the BMW iX3. 
BMW's wingsuit made its first real flight over the mountains of Austria sometime in the first week of November. To launch, Salzmann was dropped by helicopter at nearly 10,000 feet along with two other fliers who wore conventional wingsuits. BMW says its electric wingsuit reached a top speed of 186 mph, very much higher than the conventional speeds of electric wingsuits which average at 62 mph. 
Being electrified played a major role in BMW's wingsuit reaching such a high speed, the company notes.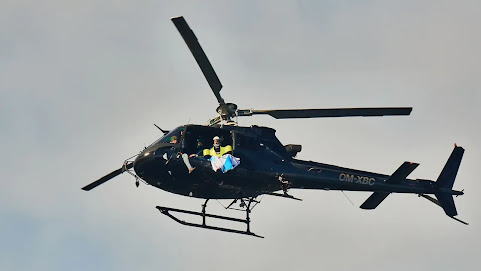 Photo credit: BMW
Photo credit: BMW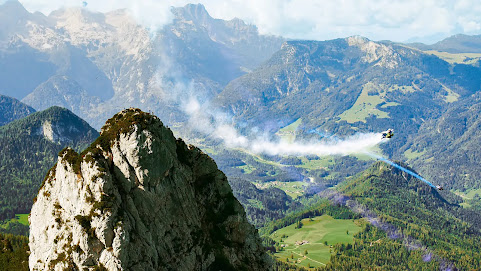 Photo credit: BMW
Before its maiden flight, The Electrified Wingsuit went through over 30 test jumps at a special wind tunnel facility in Sweden, that particular facility in the Swedish capital of Stockholm being the only one in the world where a wingsuit pilot can fly indoors. There, Salzmann performed many simulation tests together with his team and made several tweaks to the wingsuit based on feedback from those tests.
Early this November, Salzmann performed the first real test of BMW's electric wingsuit after working towards that goal for three years. He jumped out of a helicopter along with two other fliers and successfully flew over the Drei Brüder peaks in the High Tauern mountain range of the Austrian Alps before parachuting down safely.
Now, Salzmann is set to perform more tests in The Electrified Wingsuit and is particularly targeting to fly next between skyscrapers in South Korea. A short clip profiling his journey in the electrified wingsuit is embedded below;