UK Online Used-Car Dealer Cazoo Rides Into $7B SPAC Merger Deal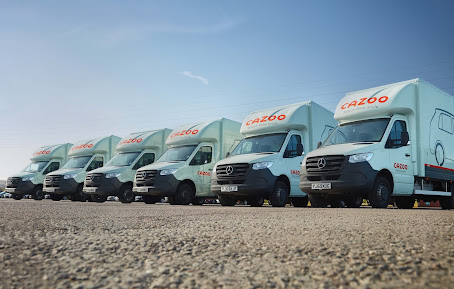 Cazoo, an online used-car sales startup operating in the UK, has reached an agreement to merge with a special-purpose acquisition company (SPAC) founded by American billionaire investor Dan Och in a deal valuing it at $ 7 billion.
Cazoo, a barely three-year-old startup, is merging with AJAX I, a SPAC listed on the New York Stock Exchange (NYSE: AJAX). Through the merger, Cazoo is getting $805 million of cash held in trust by AJAX I, plus an $800 million PIPE round coming from investors including BlackRock, Counterpoint Global (Morgan Stanley), Fidelity, and Mubadala Capital.
A barely three-year-old startup sealing an exit with a valuation of $7 billion on the public markets wildly signals booming times for the stock markets. Though it's existed for a relatively short time, Cazoo is a fast-growing startup that says it expects revenue in 2021 to approach $1 billion.
Though with rapidly rising revenues, Cazoo doesn't seem to be currently profitable and hasn't disclosed whether it is or not. That disclosure should be expected soon given a SPAC merger is on the horizon.
With the large funding it'll get from its SPAC merger, Cazoo has promised to be keen on international expansion. Its primary target markets are European countries, where it's facilitated the sale of thousands of used cars already. 
Cazoo's $7 billion SPAC merger deal represents one of the biggest exits in recent years for a UK technology startup. It's one of the first few SPAC deals to come from the UK and could see other UK companies consider the SPAC route to the public markets after watching its merger.
Just a gentle observation, it seems that Fidelity and BlackRock are always chipping into the PIPE rounds for all tech industry SPAC mergers out there. It should be expected though as both investment firms collectively manage nearly $14 trillion, yes trillion, meaning enough capital to invest in literally everything.
Photo credit: Cazoo