Crypto: Coinbase Signs New Contract With US ICE
Coinbase is the crypto giant best known for its exchange for trading cryptocurrencies but on the side, the company has…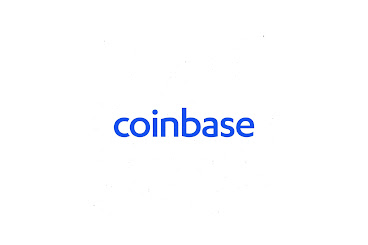 Coinbase is the crypto giant best known for its exchange for trading cryptocurrencies but on the side, the company has a business of providing analytics tools to governmental customers;
Most of that analytics business stems from its acquisition of a startup named Neutrino in 2019, an acquisition that brought the company many PR headaches after it was revealed that Neutrino's founders previously worked at a startup that sold spyware to governments with shoddy human rights records.
The headaches led Coinbase to sever ties with the implicated founders but nonetheless maintain its analytics business and chase federal contracts for it. Its customers now include the US Secret Service and the infamous Immigration and Customs Enforcement (ICE) agency, documents show.
Now, it appears that Coinbase just this month secured a new federal contract. Data contained in the US Federal Procurement Data System shows that the ICE just awarded Coinbase a contract potentially worth $1.4mn. It's a relatively paltry sum for a company that made $2.2bn in revenue in just the three months of April-June 2021 but it represents Coinbase's biggest federal contract to date;
The terms of the contract include a payment of $455,000 made to Coinbase for this year but could be extended for two more years, making it worth about $1.4mn if the extension is made. It's a licensing fee for Coinbase Analytics, a platform that compiles public blockchain data and tries to deanonymize it with the goal of tracing sketchy transactions.
Before now, the ICE had awarded Coinbase a small contract of $30,000 but appears to have been impressed by the product and come back for more.
Coinbase has caught a lot of flak for its work with law enforcement agencies from crypto proponents who are usually also proponents of the anonymity it allows. Also, some have questioned if Coinbase cross-references public blockchain data with KYC data on its own customers but the company has strongly denied that.
Basically, federal contracts have been a recurring source of PR headaches for Coinbase but the company has remained defiant in pursuing them even though they bring in meager revenues relative to that of its crypto exchange.
As it's pursuing contracts with federal law enforcement agencies, Coinbase is notably at loggerheads with one of such agencies that's responsible for its regulation; the Securities and Exchanges Commission (SEC);
The agency recently threatened to sue Coinbase over one of its proposed lending products with the argument that it qualifies as a security with the way Coinbase frames it and should be regulated as such. Coinbase in defense is arguing it's an investment contract rather than security and therefore should not be regulated as one.