SPAC: Legal Case Threatens Israeli Startup Pagaya's $9B Merger
Among the major SPAC deals of the past week was that of Pagaya, an Israeli fintech startup that agreed to…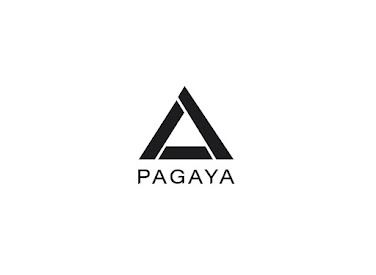 Among the major SPAC deals of the past week was that of Pagaya, an Israeli fintech startup that agreed to merge with a special-purpose acquisition company at a valuation of $8.5bn. It's merging with EJF Acquisition Corp. (NASDAQ: EJFA), a SPAC that raised $288mn from its IPO this February.
But now, Pagaya's merger has met the hurdle of a potential lawsuit from some shareholders that are being pushed by two American law firms – Brodsky & Smith and Levi & Korsinsky. The firms said they're probing whether EJF's board failed to conduct a 'fair' process for the deal especially in the hefty dilution of ownership interest if the merger finalizes.
Notably, the amount of cash held in trust by EJF Acquisition Corp is $288mn, barely 3.4% of Pagaya's projected valuation of $8.5bn. That means that after all is said and done, the investors that bought into EJF during its IPO would hold just 3.4% of Pagaya's shares, implying major share dilution and this dilution appears to be the target of the law firms.
This doesn't imply that Pagaya's merger is on the brink of peril but rather that there could be some brewing lawsuits against the SPAC it's merging with from some shareholders and other holders should be aware. At times, these kinds of legal issues are common with SPAC mergers, with law firms sighting opportunities to file suits on behalf of disgruntled shareholders.
Share dilution is usual with SPACs when they find merger targets but sometimes it may get too far, especially when the cash raised is used to buy a mere minority stake in the company it's merging with like with Pagaya. Thus, it can be a source of discord from some shareholders that may be motivated enough to file lawsuits.
In this case, two law firms are already sighting opportunities for a legal case and making their investigations pertaining to that. They've also put out press releases announcing ways to be contacted by disgruntled shareholders and as it often goes, if there are enough of such shareholders then a lawsuit may be filed.
Pagaya provides software that banks and other financial institutions use to perform their usual tasks of lending and investing. Basically, it's a platform used by financial institutions to help manage money;
According to its investor presentation, Pagaya made $94mn in revenue in 2020. The vast majority (99%) of its revenue comes from fees earned whenever a transaction is executed on the platform and the remainder 1% from interest earned on money kept on its platform.
Pagaya has raised about $220mn in total venture funding. For its merger, investors have committed an additional $200mn as part of a PIPE round that's usual with SPAC deals.