New SPAC Merger: Rocket Startup Astra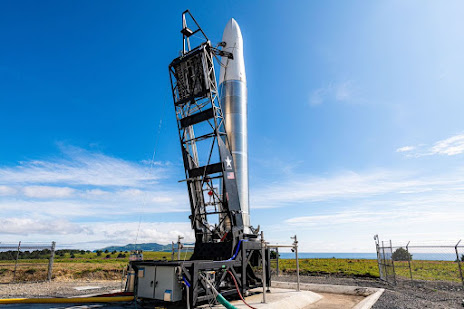 Every day or the other, there's likely a new SPAC merger to be announced. For those not in the know, SPACs refer to special-purpose acquisition companies, which are shell publicly-traded corporations with no operations designed to take existing companies public by merging with them.
Just recently, the latest company to seal a SPAC deal to go public was the on-demand private aviation startup Wheels Up. Now, the next is also in the aviation and mechanical flight sector but even higher, being a rocket building startup named Astra, which has announced a SPAC merger deal just roughly a year after emerging from stealth. 
Astra will merge with Holicity Inc. (NASDAQ: HOL), a SPAC created by the telecom billionaire Craig McCaw. The merger deal values Astra at $2.1 billion, wherein up to $500 million in cash will be handed over to Astra, consisting of $300 million raised and held in trust by Holicity Inc. and an extra $200 million cash infusion committed by a group of investors led by the investment firm BlackRock.
Astra makes small rockets that are used to send satellites into orbit. The startup was founded in 2016 but only emerged from stealth last year. In December, Astra had its first successful launch from a spaceport in Alaska wherein its rocket performed well for several minutes but failed to reach its target orbit in space. Coming close to success, the company is already back to work trying to get its rockets to work as fully desired.
Astra is aiming to compete in a market that's dominated by the popular Elon Musk-led aerospace company SpaceX. Another notable player in the same market is Rocket Lab.
Like SpaceX and Rocket Lab, Astra aims to regularly launch satellites into space but with its rocket having lesser payload capabilities than that of the two companies. The company says it'll only charge $3 million per launch for its services, a high cost at face value but significantly cheaper than the usual standards for orbital launch.
Already, Astra says that it's booked over $150 million of launch contracts from customers including America's National Aeronautics and Space Administration (NASA) and Department of Defense. 
Astra's SPAC merger deal is expected to be completed in the second quarter of 2021. Following its completion, the company will become publicly-traded on the Nasdaq stock exchange under the ticker symbol "ASTR".
Notably, Astra's founders will retain their stakes in the company post-merger with a super-voting status of 10 votes to 1 share compared to 1:1 for usual shareholders.
Photo credit: Astra